Management, workplace
Mike Armstrong

, Inquirer Columnist

You never know when an acquisition involving the automobile industry in the Midwest in 1998 might affect a drug-development firm in the Philadelphia area in 2013.

But that's apparently the backstory of $15 million in financing completed last week by Exton-based AltheRx Pharmaceuticals.

That round of investment was led by Becker Ventures L.L.C., a family office- investment management firm that manages the wealth of Charles E. Becker, who had been chief executive and co-owner of Becker Group Inc., a privately held automotive- interior supplier.
Mike Armstrong

, Inquirer Columnist

The three top executives of Royal Bancshares of Pennsylvania Inc., including CEO Robert R. Tabas, will step down by the end of the year.

The retirement of Tabas would mark the first time since 1980 that a Tabas family member will not have a management role in the bank. Daniel Tabas acquired the bank in 1980 and it went public in 1983.

Shares of the Narberth bank holding company were up 12 percent, or 15 cents, Wednesday morning to $1.38 on the news.
Mike Armstrong

, Inquirer Columnist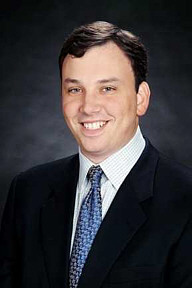 Bon-Ton Stores Inc. hired the head of the Lord & Taylor department-store chain to be its new chief executive.
Brendan L. Hoffman will join the York-based retailer that operates 276 department stores in 23 states under various regional names, including Elder-Beerman, Carson Pirie Scott and Bon-Ton.
Shares of Bon-Ton rose 13 percent in morning trading, up 42 cents to $3.65.
Mike Armstrong

, Inquirer Columnist

New Century Transportation Inc. named trucking industry veteran Terrence M. Gilbert as CEO, succeeding the company's founder, Harry Muhlschlegel.

Gilbert, 55, spent much of his career at Akron, Ohio-based Roadway Express Inc. where he was named president in 2007.

Muhlschlegel, 65, who founded Westampton-based New Century in July 2000, is retiring from operations but will remain on the board as vice chairman.
Mike Armstrong

, Inquirer Columnist

Urban Outfitters isn't the only local company to change CEOs this week.

Blue Bell-based UniTek Global Services, which does the construction and other grunt work for cable TV and telecommunications providers, said C. Scott Hisey resigned as president and CEO as did Peter Giacalone as chairman of the board.

The moves are effective immediately, the company said in a statement. Hisey will remain a board member, but not Giacalone.
Mike Armstrong

, Inquirer Columnist

CDI, known as a provider of contract technical staffing, has announced details of how the Philadelphia company will reorganize its farflung operations.

The plan, released by new CEO Paulett Eberhart, calls for CDI to cut its staff employment by about 200 people. As a result, the company will take a charge of $8 million to $9 million in the fourth quarter for employee severance and other costs.

But Eberhart's plan involves a new organizational structure under which CDI will report its revenue and profits geographically and by service lines. CDI emphasized that it intends to maintain Management Recruiters International, the business that focuses on mid-level and higher permanent placement recruiting and staffing, as a separate unit.
Mike Armstrong

, Inquirer Columnist

USA Technologies Inc., a Malvern technology firm that provides electronic payment systems to vending machines, has parted ways with its longtime CEO, George R. Jensen Jr.

Jensen, 62, resigned Friday, nine days after the company suspended him over postings he made concerning USA Technologies on an Internet message board, according to a filing with the Securities and Exchange Commission. Jensen had been the CEO since the company was started in January 1992.

Shares of USA Technologies were down about 2.5 percent, or 3 cents, to $1.15 in trading shortly after noon.
Mike Armstrong

, Inquirer Columnist

FXI, the Delaware County-based maker of polyurethane foam products, has a new chief executive.

Jack Johnson, who'd been president and CEO since the privately company emerged from bankruptcy in June 2009, is retiring, but will remain chairman.

Succeeding the 70-year-old Johnson is John Cowles, who'd most recently been the CEO of Touchstone Wireless Repair & Logistics L.P., a Hatfield provider of repair services to the wireless industry that generated about $125 million in 2010 revenues. Indianapolis-based Brightpoint Inc. acquired Touchstone for about $76 million in December.