Archive: January, 2009
Mike Armstrong, Inquirer Columnist
Thanks to a CEO change, the Philadelphia area has picked up a new corporate headquarters.
Capmark Financial Group Inc. is once again based in Horsham, where the commercial real estate finance company employs 650 people, according to spokeswoman Joyce Patterson.
Capmark was based in San Mateo, Calif., under chairman, president and CEO William F. Aldinger III, who resigned Dec. 4.
Mike Armstrong, Inquirer Columnist
Unemployment is a growth business.
Economists are forecasting that Friday's employment report will show that 500,000 people lost their jobs in December, bringing the total job loss for 2008 to nearly 2.5 million. Some doomsayers see an additional 2 million jobs disappearing in 2009.
Such job destruction is straining the safety net for the newly unemployed. The heavy volume of benefits claims in North Carolina caused its Web site to crash twice this week. New York's system was swamped Monday when as many as 10,000 people an hour tried to log in.
Mike Armstrong, Inquirer Columnist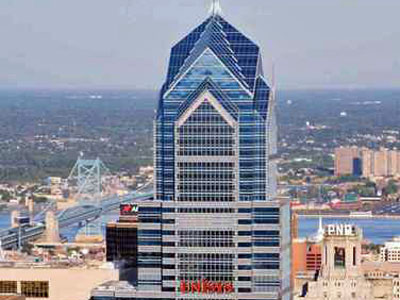 Unisys Corp. made official what everyone expected:
The computer company will stay in Blue Bell rather than move to Philadelphia.
In a statement today, Unisys officials said they would seek to sublet the space it had leased at Two Liberty Place. And new CEO Ed Coleman cited the difficult economy as the main reason for the decision.
Mike Armstrong, Inquirer Columnist
Sales figures released Monday by the major automakers reinforce the gloom surrounding the industry.
For 2008, U.S. sales at Chrysler L.L.C. were down 30 percent, while sales slid 23 percent at General Motors Corp. and at 21 percent at Ford Motor Co. There was a lot of pain to go around, even among the top Japanese automakers.
Except for Philadelphia's homegrown brand - Subaru of America. The tiny company eked out a 0.3 percent increase in sales over 2007.
Mike Armstrong, Inquirer Columnist
Hope is a good thing to have at the start of a new year.
At this time last year, the city was positively giddy about the transition to the Nutter administration. This year, that feeling is shared by much of the nation about the pending Obama presidency.
Both ascended to power following leaders who earned their low approval ratings. The difference is that Mayor Nutter took office at a time many were hoping a recession could be averted, while Barack Obama has no such luck.
Mike Armstrong, Inquirer Columnist
There are those in the corporate world who simply can't imagine why someone would ask CEOs to take less money home.
After all, when a company is struggling, the CEO needs to make tough decisions to turn things around. When a company is growing rapidly and profitably, he or she has to manage that growth. That's why CEOs get paid the big bucks.
But in this dismal economic environment, CEOs need to show true leadership by sharing the pain many of their employees are feeling.