Mike Armstrong, Inquirer Columnist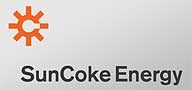 Suncoke Energy, which Philadelphia's Sunoco is spinning off, said it plans to offer 11.6 million units at $15 to $17 per share in an initial public offering. Based in Lisle, Ill., the company makes metallurgical coke used by the steel industry and had 2010 revenue of $1.3B.
Suncoke won't receive any of the maximum $227 million in proceeds from the offering. Rather, Sunoco will use the money to repay debt. Here's a link to the prospectus.
As we await Friday's jobs report, there are other employment stats to tide us over. Challenger, Gray & Christmas on Wednesday said that the number of announced layoffs rose in June for the second straight month. Employers announced 41,432 layoffs last month, up from 37,135 in May.
Mike Armstrong, Inquirer Columnist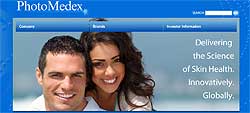 A day after I'd reported that PhotoMedex was the best-performing local stock, the Montgomeryville medical device maker said it would combine with a bigger, privately held company.
PhotoMedex and Radiancy, of Orangeburg, N.Y., will merge in a transaction that would create a company that retains the name PhotoMedex and its corporate headquarters in Montgomery County.
PhotoMedex will issue 14.5 million shares of common stock to Radiancy shareholders. As of May 14, PhotoMedex had just 3.1 million shares outstanding. The companies say that, when the deal is complete, current PhotoMedex shareholders would own 25 percent of the combined business.
Mike Armstrong, Inquirer Columnist
The getaway day for the Fourth of July weekend can be a feast or famine of news in the business world.
Sometimes, deals are announced, CEOs deposed or insurers liquidated. Mostly, it's just plain hard to reach sources who are fleeing their offices for the mountains or beach or backyard.
On this Friday, AmerisourceBergen completed its CEO succession as Steven Collis took over as president and chief executive. David Yost, who'd spent 37 years at the Valley Forge-based drug wholesaler, retired as of July 1. It's a company many Philadelphians probably haven't heard of, but with $79 billion in annual revenue, it's TBTI (too big to ignore).
Mike Armstrong, Inquirer Columnist
Back from a vacation in the Pacific Northwest just in time to see everyone getting ready for a long holiday weekend at the Shore.
The approach of July 4th means a couple of things. First, the second quarter ends today. So everyone can calculate the damage/repair to their portfolios, and the wonks can get on with predicting better days in the second half of 2011.
Second, those ever-important monthly jobs numbers WON'T be published on the first Friday of July. The federal holiday bumps that release to July 8, which should means Wall Street can track an even longer vacation with no looming employment fireworks.
Billion-dollar deals may grab all the attention, but it's when smaller firms with unfamiliar names get snapped up that I start thinking the merger market may be popping.
PricewaterhouseCoopers L.L.P. tallied 1,276 announced transactions with a total value of $454 billion during the first five months of 2011. Over the same period of 2010, there were 1,336 transactions worth $327 billion.
Now that suggests fewer deals are getting done for more money. But for both years, more than 36 percent of the deals struck have been for less than $1 billion, or transactions involving smaller companies. That's a higher percentage than the 23 percent to 28 percent during the 2005 to 2007 boom years.
Mike Armstrong, Inquirer Columnist
FXI, the Delaware County-based maker of polyurethane foam products, has a new chief executive.
Jack Johnson, who'd been president and CEO since the privately company emerged from bankruptcy in June 2009, is retiring, but will remain chairman.
Succeeding the 70-year-old Johnson is John Cowles, who'd most recently been the CEO of Touchstone Wireless Repair & Logistics L.P., a Hatfield provider of repair services to the wireless industry that generated about $125 million in 2010 revenues. Indianapolis-based Brightpoint Inc. acquired Touchstone for about $76 million in December.
Mike Armstrong, Inquirer Columnist
The end of the quarter approacheth and the corporate news spigot trickleth.
What's in the water in York, Pa.? On Friday, York's Graham Packaging agreed to be acquired by Reynolds Group. On Tuesday, Reuters is reporting that York's Dentsply International is near a deal to buy AstraZeneca's dental implants division.
It's not everyday you can mention Greg Allman and Merck & Co. in the same sentence. But the lead singer of the Allman Brothers Band has a gig as pitchman to raise awareness about chronic hepatitus C virus infection.
Mike Armstrong, Inquirer Columnist
It's clear that not all fathers were busying cleaning out their garages on Father's Day. Monday has started off with acquisitions from a variety of sectors.
Wyomissing-based Carpenter Technology will buy Latrobe Specialty Metals in a cash-and-stock deal valued at $558M. Latrobe, a Western Pennsylvania company currently owned by private-equity firms, had recently filed for an initial public offering.
Pittsburgh's PNC Financial Services Group is buying the U.S. retail operations of Royal Bank of Canada for $3.45 billion. RBC Bank (USA) is based in Raleigh, N.C., so the deal could be seen as another blow to North Carolina's once-thriving banking scene. PNC picks up 424 branches and $19B in deposits with the deal.