All you have to do is mention Google or Apple to excite investors these days.
When King of Prussia's InterDigital said earlier in the week that it had retained investment bankers to consider various alternatives, including a possible sale, the stock price of the mobile-phone technology company naturally spiked.
Following InterDigital's Tuesday announcement, its shares climbed 28 percent, or $11.75, to $53.26.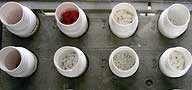 Express Scripts, which closed one of two Bensalem mail-order pharmacy operations last December, is buying its rival Medco Health Solutions for $29 billion, or $71.36 per share.
Medco, based in Franklin Lakes, N.J., has a large, highly automated facility in Willingboro. Should the deal pass regulatory muster, St. Louis-based Express Scripts would become the largest pharmacy benefits managers, surpassing CVS Caremark.
On Wednesday, four Pennsylvania banks were among 17 that received funding from the Treasury Department to support small business lending. The only local bank to get federal funding through the new Small Business Lending Fund was Doylestown's Monument Bank. (Here's a link to The Inquirer's Business news in brief feature.)
Business-software developer Quintiq has big ambitions to increase its sales over the next five years to $250 million from $50 million in 2010.
Now the privately held company, which has one of its two headquarters in Wayne, has raised its first outside capital from two Philadelphia-area private-equity firms: LLR Partners and NewSpring Capital.
Just don't ask how much Quintiq raised. Neither CEO Victor Allis nor his venture partners would disclose the dollar amount, only that LLR and NewSpring had acquired a 48 percent stake in the maker of advanced planning and scheduling software.
Just a few weeks after the sale of Nortel Networks' portfolio of wireless technology patents, it appears King of Prussia's InterDigital is now in play.
The company, which claimed to have a bigger and broader crop of mobile phone tech patents, said Tuesday that it is now "exploring potential strategic alternatives." That may include a sale, InterDigital said, and it has retained EverCore Partners and Barclays Capital to review all the options.
Here's what InterDigital chairman Terry Clontz had to say:
I come back from a week in the woods to find the British dominating the news. Rupert Murdoch, Harry Potter, even the British Open. Did we somehow manage to lose the Revolution while I was gone?
Even the first headline I see this morning involves a U.K.-based company with U.S. headquarters in Wayne. Shire said that the Food & Drug Administration approved its Lialda for use by patients with ulcerative colitis that is in remission. Lialda was first approved in 2007 for patients with active ulcerative colitis. Sales of the drug were $293M in 2010. Here's a link to the news release.
Outside of a spate of housing related data being released this week (housing starts, building permits, existing home sales), I'll be watching these two reports: the Philly Fed's Business Outlook Survey of manufacturers and the Conference Board's Index of Leading Economic Indicators, both on Thursday.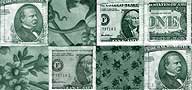 Coming off Friday's lousy employment report by the federal Bureau of Labor Statistics, I found myself searching for signs of life in the job market elsewhere.
Small business gets credit for being the engine of U.S. job growth. But the monthly survey by the National Federation of Independent Business hasn't turned up much growth there lately.
That's why I was curious to see what might be going on in a subset of small business: Women-owned businesses, which had been growing at a faster pace than firms owned by men before the recession.
That thud you heard this morning was the U.S. job market tripping in June.
Just 18,000 jobs were created last month, far less than the 125,000 jobs that economists had been looking for. The unemployment rate was 9.2 percent. Here's a link to an ugly report.
Even the revisions to previous months were lousy. Total nonfarm payroll for May was revised downward by the Bureau of Labor Statistics from a weak 54,000 to 25,000. Even April's healthy 232,000 lost some bubbliness, revised downward to 217,000.
Talk about job security, SAP, the business software giant with major ops in Newtown Square, said its supervisory board has extended the tenures of its co-CEOs through June 30, 2017.
Bill McDermott and Jim Hagemann Snabe were both named to the executive board of the German company in 2008 and became co-CEOs in February 2010. They succeeded Leo Apotheker, who is now CEO of Hewlett-Packard.
Here's what Hasso Plattner, chairman of the SAP supervisory board had to say: