Mike Armstrong

, Inquirer Columnist

San Diego-based Active Network Inc. acquired StarCite Inc., a Philadelphia provider of Web-based services to help businesses manage meetings, in a cash-and-stock transaction valued at $57.7 million.

The acquisition, which closed Dec. 30, was announced Jan. 5.

Wayne-based ICG Group Inc., which has held a significant stake in StarCite for many years, said that it would record an initial gain of about $14 million from the sale to Active Network. Shares of ICG were up 14 cents to $8.51 in trading Thursday morning.
Mike Armstrong

, Inquirer Columnist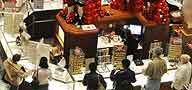 Every holiday shopping season we hear CEOs of the big retail chains express their unabashed exuberance over how great business is.
Then January comes and it's time to share the actual numbers. On this Thursday, the big retailers are reporting some wins, misses and draws. Same-store sales of Target, for example, were up 1.6 percent in December. Sounds good, but that was lower than what analysts had been calling for.
Urban Outfitters said sales for November and December were $577 million, up 11 percent over the same two-month period of 2010. The Philadelphia retailer also said it opened 18 new stores of its flaghip brand, 13 new Anthropologie stores, 18 new Free People stores and one BHLDN, its bridal brand, during the 11 months ended December 31.
Mike Armstrong

, Inquirer Columnist

Forget the shopping mall. Americans were in a car-buying mood in December.

Year-over-year sales increases were recorded at General Motors (up 4.5 percent), Ford Motor (up 10 percent) and Chrysler Group (up 37 percent).

Across the Delaware River in Cherry Hill, Subaru of America also could tout December as its best sales month ever with total vehicle sales of 33,701. That surpassed the "Cash for Clunkers"-fueled month of August 2009 when 28,683 Subarus rolled off lots.
Mike Armstrong

, Inquirer Columnist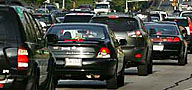 As we await Friday's jobs report, there are some leaves to scoop out of your tea today. The Commerce Department releases its November data on factory orders at 10 a.m.
But I'm more interested in what the automakers will say about December auto sales. Think many people found a Lexus or Dodge Dart under their Christmas trees?
Some bustle at the start of the year among the region's smaller life-sciences firms. Philadelphia-based Echo Therapeutics said that it received cash proceeds of $3.6 million following exercises of warrants. Echo has been working on a glucose monitoring system for diabetics. It said its year-end cash balance was $9.2 million.
Mike Armstrong

, Inquirer Columnist

The holidays can be a lot of fun, but work is fun too when your job is reporting on all the different ways people find to make money.

The start of a new year is like the start of a new sports season: everyone's full of hope. Whether you can them "resolutions" or "plans," many of us set a goal. It gives us something to shoot for. (Mine's to swim/bike/run my first triathlon.)

The U.S. economy is muddling along. But it's not cratering, and Friday's jobs report could bring another dip in the unemployment rate. There's a lot of noise in that percentage. What would engender more hope is a sign that more people are getting hired after four years of employment scarcity.
Mike Armstrong

, Inquirer Columnist

Believe it or not, Friday is a work day for many.

It may not feel like it with less congested commutes and shorter lines at the office water cooler. Those who do punch the clock on this day before Christmas Eve may in fact leave a tad early. (Should we expect a dip in the productivity numbers for December?)

But if they stop by the Macy's in the Cherry Hill Mall or Toys R Us stores on their way home, they'll encounter workforces in the midst of a nonstop retailathon. It's the second straight year nearly all Toys R Us stores are open 24 hours (until 10 p.m. Christmas Eve).
Mike Armstrong

, Inquirer Columnist

Some good news for the U.S. job market.

Weekly jobless claims moved down again to 364,000 from last week's revised 368,000, according to the Labor Department. A better indicator of the trend is the four-week moving average which was 380,250 for the week ended Dec. 17.

But while fewer people are filing initial claims for unemployment compensation, hiring remains muted.