Archive: June, 2012
Villanova's basketball team will play Syracuse, Pitt, Providence and South Florida in home and away games next season.
The Big East announced conference opponents on Thursday. The Wildcats will play each conference opponent at least once. At home, Villanova also will play Georgetown, Louisville, Marquette, Rutgers and St. John's in the conference.
Other road conference games are at Cincinnati, Connecticut, DePaul, Notre Dame and Seton Hall.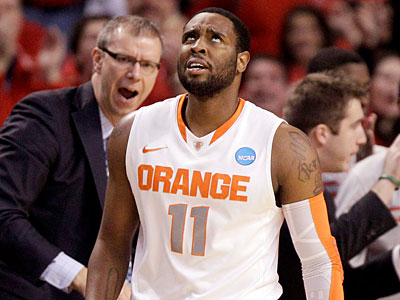 Scoop Jardine's timing could not have been worse.
The former Neumann-Goretti and Syracuse guard was scheduled for surgery Tuesday in Los Angeles after breaking his right foot during a workout with the Utah Jazz last Friday, his final workout scheduled before Thursday's NBA draft.
Jardine, already a long shot to be drafted, landed on the foot of Mississippi State guard Dee Bost.
Markus Kennedy will indeed be transferring from Villanova's basketball program after all.
Nearly a month ago, the sophomore forward had announced his intention to leave the Main Line after only one season. Then, according to sources, Kennedy decided he might want to reconsider. But after talking to coach Jay Wright, he's moving on.
"We had a good talk," said Wright. "He's a wonderful kid. I respect his decision, and support it. We wish him nothing but the best."
Villanova guard Tony Chennault has been granted a hardship waiver by the NCAA and will be eligible to play for Villanova this season.
Chennault decided to transfer from Wake Forest this spring so he could be near his family in Philadelphia. He still has 2 years of eligibility.
"The Chennault family has been dealing with so much this year," Wildcats coach Jay Wright said in a statement. "Tony's mom has faced health issues and his brother, Mike Jay, died tragically earlier this month. We are grateful that the NCAA has taken these unique circumstances into account and I know Tony is excited about the opportunity to be on the court with us next season."
There's a chance that Markus Kennedy might not transfer from the Villanova basketball team after all.
The 6-9 forward announced his intentions to leave the program 2 weeks ago.
Sources have confirmed that Kennedy, who averaged 3.0 points and 4.4 rebounds as a freshman last season, has expressed an interest in staying. Those sources also said that he has spoken to coach Jay Wright, who could not be reached for comment.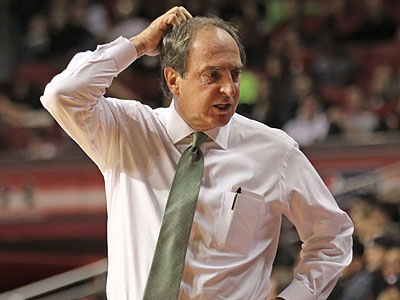 Temple, La Salle and Saint Joseph's will play each other once next season, according to the scheduling matrix announced by the Atlantic 10.
With the league having expanding to 16 schools for next season with the additions of Butler and VCU, each team will play 14 schools once and have a home-and-home with one school.
Temple's home-and-home is against Charlotte. Both schools are leaving the league after the coming season. La Salle will play George Washington twice and St. Joe's will play Fordham twice.
Villanova sophomore forward Markus Kennedy will transfer from the Wildcats' basketball program.
The 6-9 Philadelphia native played in 31 games, starting three of them. He averaged 3.0 points, 4.4 rebounds and 14.8 minutes.
"Markus has been a valued member of our basketball family," Villanova coach Jay Wright said in a statement. "We wish him the best in his new endeavor."
Villanova will visit Vanderbilt on Dec. 1 as part of the Big East/SEC Challenge, the Wildcats' first appearance in the event since 2007.
The Challenge, in its sixth year, will feature 12 games over three days. All games are played on campus sites with each conference hosting six games. All games will be aired by an ESPN network. Times have yet to be determined.
Overall, the Big East leads, 16-12, and went 8-4 last season when the event was expanded to 12 games from four.