Archive: March, 2012
Temple's Ramone Moore scored 15 points and had nine rebounds as his East team defeated the West, 103-99, in a college all-star game Friday at the Superdome in New Orleans. Temple's Juan Fernandez also played for the East.
"It was an all-star game, but we all wanted to come in and play seriously for our coach [former Alabama coach Wimp Sanderson], who took it upon himself to make us play hard," Moore said.
"It wasn't just entertainment out here. We really wanted to get the win, and I'm glad we did."
Sources have confirmed Internet rumblings that junior swingman Dominic Cheek could also be leaving Villanova early for the NBA draft.
The Wildcats are already losing junior lead guard Maalik Wayns, their leading scorer (17-plus points a game) and a second-team all-Big East selection.
Neither Cheek nor coach Jay Wright, who was out of town recruiting, could be reached for comment.
Temple's Ramone Moore and Juan Fernandez have been selected to the East team for the Reese's Division I College All-Star Game, scheduled for Friday at the Superdome in New Orleans.
The game begins at 5:35 p.m. Eastern and will be shown Saturday at 1 p.m. on truTv.
Twenty players were selected by the National Associated of Basketball Coaches. Temple is the only school with two players in the game, which will be held after the Final Four practice sessions.
Former Drexel guard Bashir Mason has been named the head coach at Wagner College.
At 28, Mason becomes the nation's youngest Division I head coach as well as the 18th coach in school history. He spent the last two seasons as a Wagner assistant coach.
"I am really excited and thankful for the opportunity that [school president Dr. Richard] Guarasci, Walt Hameline and the rest of the Wagner administration has presented me with," said Mason. "I am looking forward to the challenge of leading the program while continuing to move Wagner Basketball in the direction it has been going the last two years."
Virginia Commonwealth, George Mason and Butler have had discussions with the Atlantic 10 about joining the league for the 2013-14 academic year, according to a report from CBSSports.com.
Each school would need approval from its respective school board to move. VCU and George Mason currently belong to the Colonial Athletic Association. Butler is in the Horizon League.
Source told the website that VCU's Board of Visitors had met at least twice about a potential move and Butler has talked to the Atlantic 10 about the league helping financially.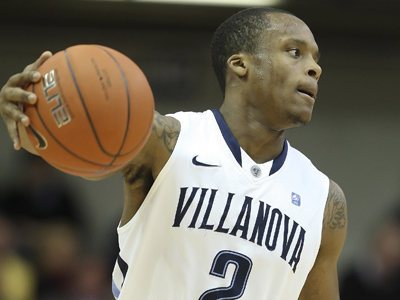 Villanova's Maalik Wayns, as most figured all along, has made it official. The junior lead guard from Roman Catholic High will not be coming back for his final season of eligibility. Instead, he will keep his name in the NBA draft.
"We've been hearing all the rumors, so there was no reason to wait any longer," said Wayns, a second-team All-Big East selection and the leading scorer (averaging more than 17 points a game) on a team that finished 13-19. "The best thing was to get it out.
"It's kind of a relief. Now it's just all about work, trying to make my lifelong dream a reality. No more wavering back and forth."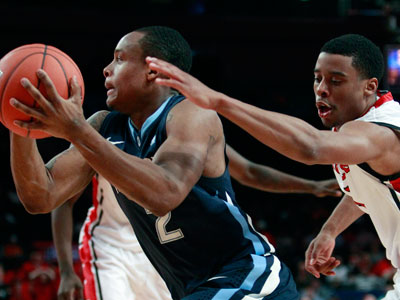 As most people assumed last week when Villanova's Maalik Wayns talked about putting his name into the NBA draft, it appears that the junior lead guard from Roman Catholic is indeed not coming back for his final season of eligibility.
Wayns — a second-team all-Big East selection and the Wildcats' top scorer — tweeted today, "I loved my 3 years at Villanova and will never regret anything had the best teammates coaches and professors anybody could ask for ... I will always be a Wildcat and to the Nova fans who disagree with my dec sorry it's best for me and my fam i love all the fans and also ... The haters just gone provem em wrong once it's time to pursue my dream let's get it!!!"
Wayns has until April 10 to remove his name from consideration.
Wake Forest sophomore point guard Tony Chennault, who played at Ss. Neumann-Goretti High, will transfer at the end of the spring semester, according to Demon Deacons coach Jeff Bzdelik.
Chennault said he wanted to play closer to home. He started all 31 games for Wake this past season. Wake finished 13-18, 4-12 in the ACC.
"This was a tough decision to leave my teammates at this point in my career, but at the end of the day I have to do what's best for me and my family," Chennault said to the Wake Forest sports information office. "This was a personal choice that has nothing to do with basketball.