Archive: February, 2012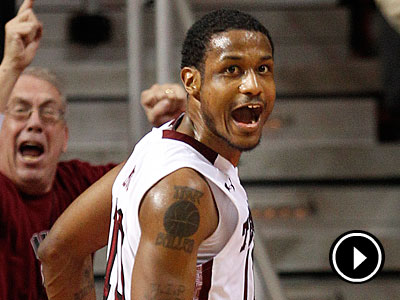 Video: Temple looks to sweep the Big 5 at St. Joe's, while Drexel heads to Old Dominion. Dick Jerardi of the Daily News previews both games and takes a look at the Kansas-Missouri match.
For the first time this season, Temple was voted into the Associated Press' Top 25 poll
The 21-5 Owls are ranked 22nd, just behind UNLV and just ahead of Indiana. The Owls have won 10 consecutive games and are facing an interesting week. They play at La Salle on Wednesday and visit Saint Joseph's on Saturday. The Explorers and Hawks, both with 18 victories, know a win over a ranked opponent such as Temple will help their NCAA Tournament resume.
This is the first time the Owls have been ranked since March 7, 2011, when they were 24th in the next-to-last regular season poll.
Villanova guard Maalik Wayns has a sprained medical collateral ligaement ligament in his left knee, the school said.
Wayns did not practice yesterday and underwent an MRI exam. He was injured in Tuesday's win over Providence.
"It will be a day-by-decision," team orthopedist Dr. Rob Good said in a statement.
Villanova junior guard Maalik Wayns, who injured his left knee during Tuesday night's 74-72 win over Providence at the Pavilion, underwent an MRI Wednesday morning.
He is scheduled to be fully evaluated by Villanova team orthopedist Dr. Rob Good of the Main Line Health System on Thursday, and following that an update on is status is expected.
The Wildcats do not play again until next Wednesday at South Florida.
Saint Joseph's sophomore forward Halil Kanacevic has been named Big 5 player of the week. Kanacevic has a career-high 18 points and 15 rebounds in the Hawks' win over La Salle. He averaged 11 points and 12 rebounds in a 2-0 week for the Hawks.
On the Big 5 men's honor roll are:
• Temple senior guard Ramone Moore, who averaged 23.5 points as the Owls were 2-0. Moore is the leading scorer in the Atlantic 10.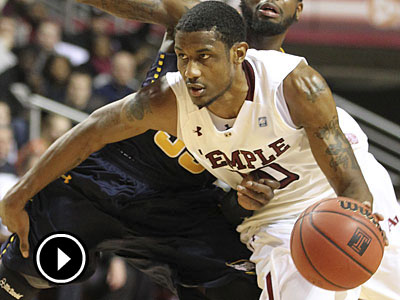 Video: How do La Salle and St. Joe's match up entering Saturday? Should Temple be nervous? Who's the Big 5 Player of the Year? The Daily News Dick Jerardi and CineSport's Brian Clark discuss this and more.
Temple's Marc Jackson and Penn's Matt Maloney will be inducted in the Big 5 Hall of Fame on Feb. 21 at the Palestra.
The 2012 class was announced today and includes three women's players: La Salle's Kelly Greenberg, Villanova's Jenn Beisel and Saint Joseph's Melissa Coursey.