Archive: November, 2010
College basketball locally is finally here with five games on the schedule tonight, including four at home.
The most intruiging is Temple's home opener against Seton Hall. The Owls are ranked 22nd, the first time they open a season in the Top 25 in nearly a decade.
The three-time Atlantic 10 champions return three starters from a team that went 29-6 and was ranked 12th at the end of the season.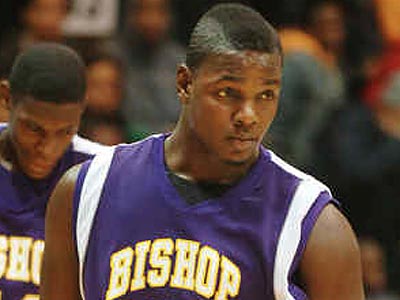 Assault charges will be filed against Villanova basketball player JayVaughn Pinkston for a fight that occurred at an offcampus party early Sunday morning, police said.
Pinkston will be charged with two counts each of simple assault and harassment and he is the only one facing charges as a result of the incident, police said.
Pinkston, a freshman forward from Brooklyn, N.Y., who was named New York state's player of the year last season, was attending a party at a residential house on Keebler Road near Langdale Court in Upper Merion Township when "an argument ensued between Mr. Pinkston and several of the attendees," Upper Merion Police Sgt. Jeffery Maurer said.
Stephanie Farr and Mike Kern
@ 6:25 PM 
Permalink
|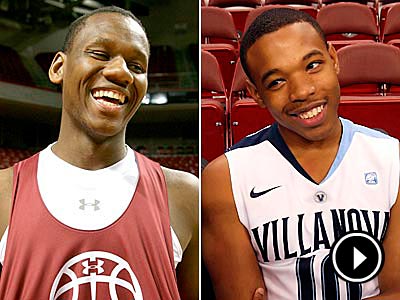 Video: The Daily News' Dick Jerardi and Mike Kern preview the seasons of two teams ranked in the preseason AP Top 25 rankings: #6 Villanova Wildcats and #22 Temple Owls.
Villanova is among eight teams in the field for the 76 Classic to be held over Thanksgiving weeked in 2011, ESPN announced.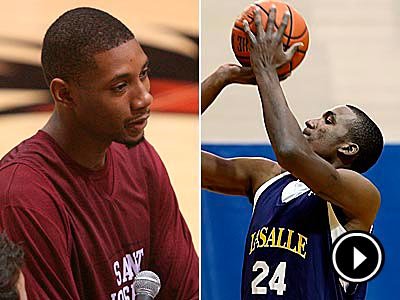 Video: The Daily News' Dick Jerardi and Mike Kern examine two teams in re-building mode: the Saint Joseph's Hawks and the La Salle Explorers.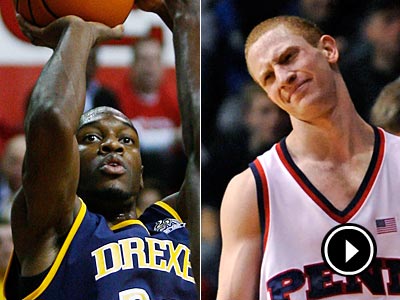 Video: Daily News reporters Dick Jerardi and Mike Kern look ahead to the start of the college basketball season. Today they preview the seasons of the Drexel Dragons and Penn Quakers.
A Villanova University basketball player is under investigation for an assault that occurred early Sunday morning in a residential area of Upper Merion Township, police said.
JayVaughn Pinkston, a freshman forward from Brooklyn who was a McDonald's All-America and named New York state's Player of the Year last year, has not been charged in the assault, though police "are looking into his involvement within this incident," said Upper Merion Sgt. Jeffery Maurer.
Police responded to Bryn Mawr Hospital around 3:30 a.m. Sunday for a report of an assault that had occurred at a house on Keebler Road near Langdale Court in the township, Maurer said. He would not release the age or condition of the victim, except to say that he has already been released from the hospital. Maurer also declined to confirm that the victim was a Villanova University student.
Villanova graduate Scottie Reynolds and La Salle graduate Vernon Goodridge was selected in the first round of the NBA's Developmental League draft today.
Goodridge was fifth overall selection by the Springfield Armor. He averaged 6.7 points and 5.9 rebounds in 21 minutes per game during the 2008-09 season, his only year with the Explorers. The 6-9 forward spent time in the Golden State Warriors' preseason camp this year.
Reynolds was picked 13th overall by the Tulsa 66ers, but was traded to Springfield, according to Armor general manager Alex Schwerin. Reynolds was playing professionally in Italy but has returned home after playing four games.