Villanova junior guard Maalik Wayns and Penn senior guard Tyler Bernardini have been named Big 5 co-players of the week.
Wayns scored 25 points and had seven assists in a win over Seton Hall and had 28 points in a win at St. John's. Bernardini scored 24 points and had six rebounds in the Quakers' win over Saint Joseph's.
On the men's honor roll: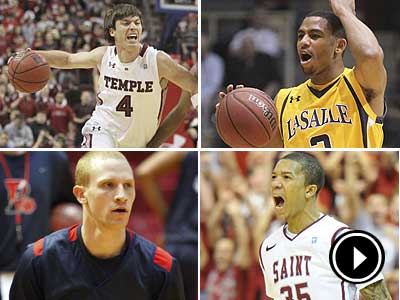 Video: La Salle could make a statement with a win over Temple, while Penn faces St. Joe's in their final Big 5 matchup. The Daily News' Dick Jerardi and CineSport's Brian Clark discuss the Philadelphia Big 5 matchups.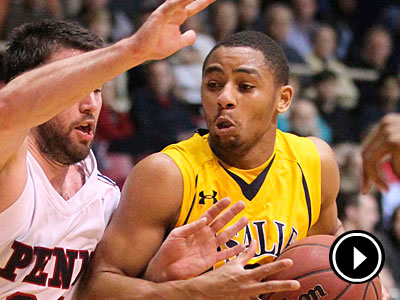 Video: All six Philadelphia hoops teams are on the road Saturday. La Salle has a particularly tough road test at Dayton. The Daily News' Dick Jerardi discusses the unusual all-road schedule for the Philly teams.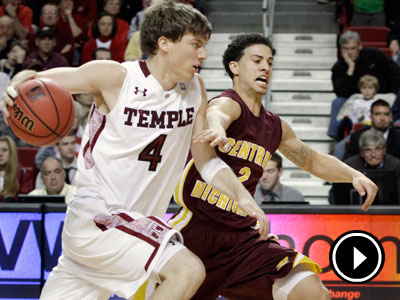 Temple's matchup with Duke is the biggest game in a busy week on the local college hoops scene. Dick Jerardi of the Daily News previews the game and discusses Villanova's upcoming game with Syracuse in a chat with Cinesport's Tara Petrolino.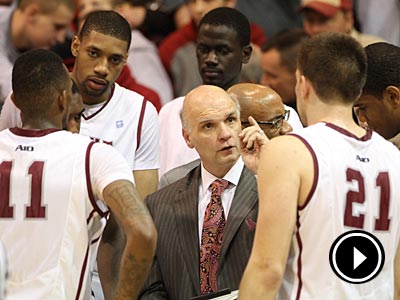 Video: Jared Sullinger will own March Madness, Kentucky & Louisville tip on New Year's Eve, & St. Joe's will take Philly into March. CineSport's Noah Coslov & the Daily News' Dick Jerardi have more.
Villanova, Penn, St. Joe's, Temple, and La Salle all have something on their Christmas list this year. The Daily News' Dick Jerardi and CineSport's Noah Coslov break down the wish lists.
Saint Joseph's sophomore guard Langston Galloway was named Big 5 player of the week.
Galloway scored 20 points, had six assists and three rebounds as the Hawks defeated visiting Villanova, 74-58, on Saturday night.
On the Big 5 men's honor roll is Temple junior guard Khalif Wyatt, who scored a season-high 24 points in a loss at Texas.
La Salle redshirt freshman Matt Lopez has been granted a release from his scholarship and plans to transfer.
Lopez, a 7-foot, 235-pounder from Washington Township High, appeared in nine games this season.
"Matt and I have a great relationship and we have talked openly about many things. He specifically was interested in going to a new area," Explorers coach Dr. John Giannini said in a statement. "I totally support Matt's reasons for taking a new path. He is a great person, a good student and helped our team a lot. He leaves La Salle in a very positive way."