Archive: September, 2012
Former CBS 3 anchor Alycia Lane is no longer "in a relationship" with actor, singer and former "Dancing with the Stars" contestant Ashley Hamilton, her Facebook page indicated recently.
Lane, 40, confirmed Monday that she and Hamilton, 37, son of actor George Hamilton, had dated but haven't seen each other for some time now.
Dan Gross
Bryn Mawr native actress Kat Dennings was one of the most talked about attendees at Sunday night's Emmy Awards.
Dennings told red carpet interviewers she was worried about a wardrobe malfunction, but sadly she did not pop out of her Jessica Rabbit dress.
Her CBS show, "Two Broke Girls," premieres its second season at 9 p.m. Monday.
Dan Gross
Overbrook native superstar Will Smith turned up Friday night at Industry XIX (1904 Chestnut) wearing a Pirates hat. We're surprised the Sixers part-owner wasn't repping his team, or the Phillies.
(The club also hosts DeSean Jackson's Eagles afterparty on Sept. 30)

Kevin Spacey was spotted Friday night having drinks at Smith & Wollensky at the Rittenhouse, Dandelion (18th & Sansom) and Chris' Jazz Cafe (1421 Sansom). No word yet on why the actor, who won an Academy Award for "American Beauty," is in town, but we're working to find out.

Dan Gross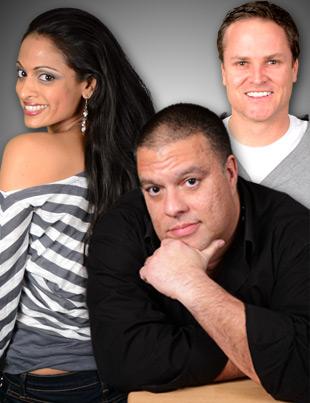 Friends and co-hosts of Wired 96.5's Chio will roast the longtime DJ Sunday night at Helium (2031 Sansom) to raise money for The Chio Cares Foundation which aids area families around Christmas time.
Shila, Tingle and JP who appear on the Wired 96.5 morning show will take shots at their boy as will Philadelphia comics Evan Marz, Mike Rainey, Pat Barker, David James, Chris Cotton and James Hesky.
Tickets are $15-25 for the show which starts at 8 p.m and available here.
Dan Gross
Chef Georges Perrier has agreed to cook dinner using his recipes Nov. 14 at Heirloom (8705 Germantown) in Chestnut Hill.
Perrier got to talking with Heirloom chef Al Paris after dining there recently with his daughter Genevieve and her fiancé. The former Le Bec-Fin owner went for the Hudson Valley foie gras, watermelon gazpacho, pork tenderloin with spoonbread and gingersnap gravy, and some good wine.
Perrier and Paris haven't yet worked out the menu for Perrier's first public cooking since he sold Le Bec-Fin last spring.
Dan Gross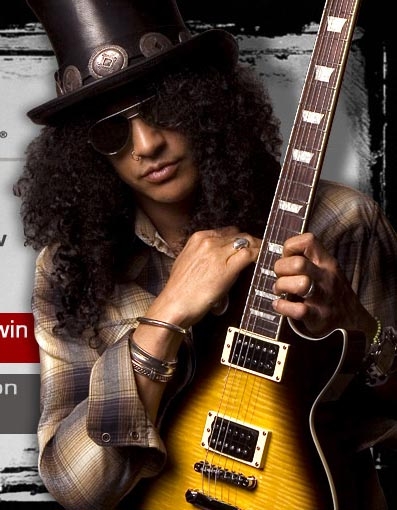 Rock legend Slash and a pal stopped for dinner at Alma de Cuba (1623 Walnut) Thursday night, a day before the Guns N' Roses and Velvet Revolver guitarist brought his solo band to Atlantic City's House of Blues. Slash, without his signature top hat, and party went for Alma's original lime caipirinhas and white sangria.
* Before the Phillies left for Houston, Cliff Lee brought fellow pitcher Jonathan Papelbon to Harrah's in Chester to play poker. Lee's a regular at Harrah's poker room, usually playing late at night.
* Baltimore Ravens offensive lineman Michael Oher, subject of the film "The Blind Side," and about a dozen teammates went for drinks and a big meal at Chickie's & Pete's (15th & Packer) early Saturday evening, before returning to the Westin Hotel for a team meeting and curfew for Sunday's game against the Eagles.
Dan Gross
If you're not moved by this video for "Moonbeams," by Philadelphia's Family Band, there is something wrong with you.
It's the first single from "Grace and Lies," the group's newest CD on No Quarter.
Family Band is comprised of Kim Krans and her husband Jonny Ollsin.