Archive: July, 2010
Our Wing Bowl BFF Snooki has been arrested in Seaside Heights, NJ for disorderly conduct, TMZ reports. Of course "Jersey Shore" cameras were there to capture the action. The second season of the MTV show premiered last night.
Lili Taylor, who counts "Six Feet Under," and "Say Anything," among her many credits and Amy Madigan of "Field of Dreams," and who was Oscar-nominated for "Twice in a Lifetime," are due in town later this month to shoot "Future Weather," an indie film that on Monday starts its five-week shoot in the area.
The drama, about a young girl obsessed with helping the environment who is abandoned by her mother, stars 13-year-old Perla Haney-Jardine, and also features Marin Ireland and veteran actor William Sadler.
Producer Kristin Fairweather says she and writer/director Jenny Deller have partnered with local businesses to have a sustainable film set including full of organic, locally-sourced food. Deller's screenplay is currently in the semi-finals of the Nicholl Fellowship. In April the film won a $40,000 Alfred P. Sloan grant from the Tribeca Film Institute which stages the Tribeca Film Festival.
Roy Wood, Jr., one of the last comics standing on NBC's "Last Comic Standing, plays the Laff House (221 South) this weekend where he'll test material to use on the show's semi-finals Monday.
"I'm doing an hour each show in Philly. Somewhere in there is the 2 minutes and 30 seconds that I'm going to perform on the show," says Wood, who has been traveling on weekends to test his material on various audiences.
Six contestants remain on the comedy competition and Wood's happy with his performance so far. "I think I've been good. If I lose, fine, I didn't go out and make an ass of myself," he told us.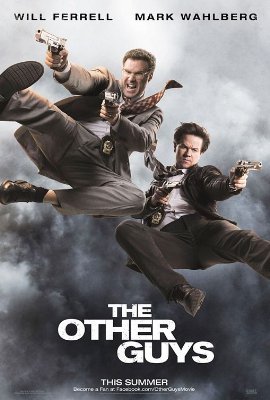 Philadelphia is one of five cities that could host a premiere of "The Other Guys," which would bring Will Ferrell and Mark Wahlberg, who's shot 5 movies here, to town Aug. 5.
You can vote here through Friday to make that happen. Philadelphia is battling St. Louis. Atlanta, Dallas and Houston for the screening. If Philadelphia wins, the screening would be held at "a Center City theater," says a movie spokesman, clearly referring to the Prince Music Theater (1412 Chestnut).
The film is by director Adam McKay, the Malvern native and former "SNL" writer who directed Ferrell in "Anchorman," "Talladega Nights," and "Step Brothers." It opens nationwide Aug. 6.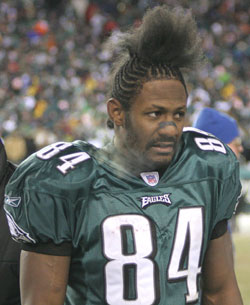 Freddie Mitchell is looking for love.
Expect to see the former Eagles wide receiver as the so-called "millionaire" looking to be fixed up on an episode of Bravo's "Millionaire Matchmaker," for which he was spotted over the weekend shooting a date scene at New York hot spot lounge Polar, inside the Marcel Hotel at Gramercy.
Bryn Mawr poker pro and millionaire, Beth Shak taped a date at the Borgata for "Millionaire Matchmaker" recently.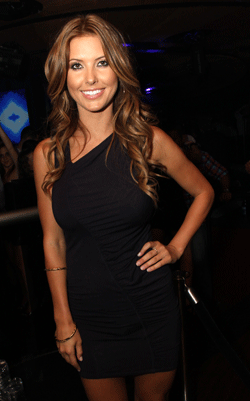 Somebody took Audrina Patridge's luggage, apparently by mistake, at Philadelphia International Airport Saturday after the "Hills" star flew into town for an Atlantic City appearance. The bag was later returned to US Airways, and to Patridge, who shopped at The Pier Shops at Caesars in preparation for her party-hosting gig that night at Dusk. Patridge dined at Mia and stopped by the new Toga bar at Caesars and took pictures with fans before partying at Dusk where she sipped Ultimat vodka.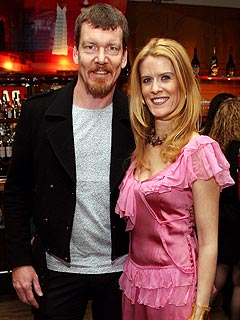 Alex McCord and Simon Van Kempen of Bravo's "Real Housewives of New York" will be in studio from 7 to 10 a.m. Tuesday on Fox 29. Fox's Jennaphr Frederick struck up a Twitter relationship with McCord and wrangled the couple, who recently published a book on parenting, "Little Kids, Big City," to come down for a few hours in-studio. McCord is the director of creative operations for Second Time Around (1728 Chestnut) and several other STA stores around the country.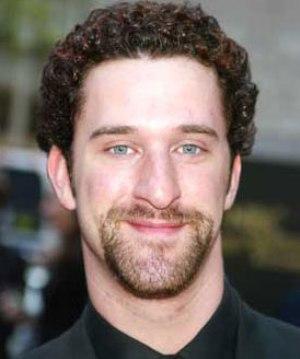 If you thought a Big Bang Wrestling match between Tiger Woods mistress Devon James (his 15th hole) and Susan Finkelstein, whose claim to fame was allegedly offering Bensalem Police sex for World Series tickets, couldn't get sillier, you were wrong.
Screech will referee the bout.
Dustin Diamond, who played Screech on "Saved by the Bell," refs Thursday's James/Finkelstein bout at Pennant East (Crescent & Kings), in Bellmawr, N.J., and will also appear at 7:30 Wednesday night at a free press conference/party at Cavanaugh's River Deck (417 N. Columbus).