Archive: June, 2012
Dan Gross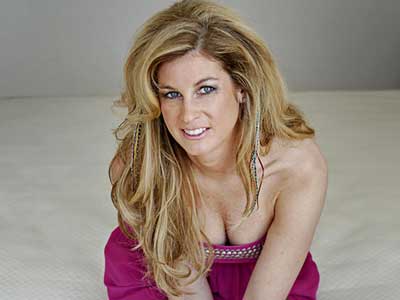 "Top Chef" fan favorite and Somerton native Jennifer Carroll applied for a liquor license on a restaurant space in New York, Eater reported Friday afternoon.

Carroll, who announced a few months back her intention to open a restaurant in Philadelphia called Concrete Blonde, confirmed for Eater Philly that she had applied for a license at 33 Greenwich Street in the West Village, but did not say whether that was for Concrete Blonde or another project.
Recently, Carroll, who did not immediately return our request for comment, was followed by Bravo cameras for a show called "Life After Top Chef," following her and three other alums of the popular reality show as they try to open their own restaurants in their respective cities.
Dan Gross
CBS 3 meteorologist Kate Bilo announced Thursday that she is due in December with her second child.
Bilo revealed her pregnancy while guest-hosting CBS' "The Talk" from Los Angeles alongside Aisha Tyler, Sharon Osbourne, Sara Gilbert and Sheryl Underwood.
Bilo and husband Scott have a young son.
Dan Gross
NBC News' Jenna Wolfe spent Monday in Medford with former Eagles tackle Tra Thomas at his youth strength and conditioning center, 7 Deuce Sports.
Thomas is offering the Camden High football team eight weeks of free strength and conditioning coaching at his facility. "Everything that's been going on in Camden, we were looking for a school we could give something to who would take advantage of it," Thomas told us Wednesday. Wolfe, co-host of the weekend "Today" show and former sportscaster for Channel 17, said she liked that Thomas requires the students to donate time toward community service in exchange for the free training.
Dan Gross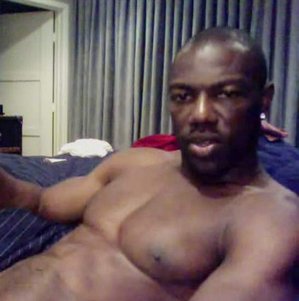 Terrell Owens isn't playing football at the moment. But the former Eagles wide receiver may be keeping busy playing with himself.
On Tuesday we spoke with a woman who showed us several photos of Owens she says were taken via video chat service Skype while he apparently masturbated in front of her. The woman, who is 27 and asked not to be identified, spent Tuesday trying to sell the photos to TMZ and other celebrity media outlets. The Daily News does not purchase such material.
Dan Gross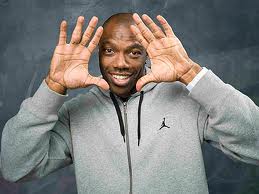 You know, it's a little offensive to learn that a woman is shopping nude photos of Terrell Owens and hasn't contacted the Daily News.
Not that we would ever dream of paying for such a thing. But still. (We might)

Anyway, TMZ is reporting that a woman is trying to sell several "GRAPHIC" (their words, and caps) images of T.O. masturbating that were recorded via Skype as the pair "engaged in a cyber-sexual relationship" after initially meeting on Twitter.
Dan Gross
President Bill Clinton and Secretary of State Hillary Clinton helped their longtime friend Marjorie Margolies Mezvinsky celebrate her 70th birthday Saturday night in Ventnor, NJ.
Of course MMM, a former Congresswoman and ex-TV journalist, who actually turned 70 Thursday, is also the mother in law of Chelsea Clinton who attended the party along with her husband Marc Mezvinsky.
The party took place at the palatial estate of real estate developer Michael Karp, at a home formerly owned by casino mogul Steve Wynn.
Dan Gross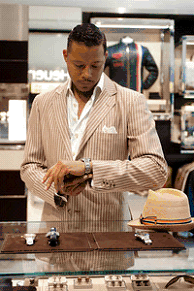 Oscar-nominated actor Terrence Howard, who just finished shooting mob drama "Dead Man Down" with Colin Farrell here in town, picked up a $10,000 TAG Heuer Grand Carerra at the luxury-watch retailer's new boutique at the King of Prussia Mall a few nights back. The "Hustle & Flow" and "Red Tails" star was overheard talking about his daughter's upcoming wedding and saying that he may return to pick up another TAG Heuer watch for his soon-to-be son-in-law.
In other celebrity jewelry news, "Once Upon A Time" star Jennifer Morrison picked up white mother-of-pearl earrings ($595) and a ring ($495) from the Venus Collection at Lagos (18th & Walnut) while in town the other week to visit boyfriend Sebastian Stan, who also appears with Morrison on the ABC fairy-tale series and was in town shooting "Political Animals," which premieres July 15 on the USA Network. Morrison, who also spent a few seasons on "House," wore the jewelry to a June 6 event at the White House. Fashion-industry staple Women's Wear Daily ran a photograph of Morrison in her white suit and jewelry on its cover days later.
Dan Gross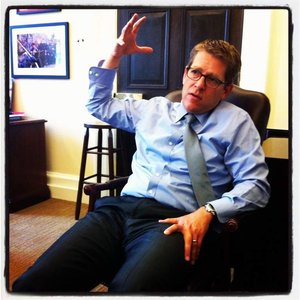 We're surprised he cleared Secret Service security, but Phawker.com editor Jonathan Valania was at the White House on Friday interviewing President Obama's press secretary, Jay Carney, about his love of indie-rock veterans Guided By Voices.
The interview is to appear in the October issue of Magnet. Like the local music magazine, which had been on hiatus, Guided By Voices is also back, after more than five years apart, and plays the Trocadero (1003 Arch) on July 6. Carney revealed his affinity for the Ohio-based Robert Pollard and his GBV cohorts last year. The interview was rescheduled a few times because of Carney's schedule with more serious matters.