Archive: March, 2013
Molly Eichel
Former WB17 sportscaster and current "Today" show weekend anchor Jenna Wolfe announced yesterday that she is expecting a baby girl with partner Stephanie Gosk, an NBC News correspondent. The announcement is the first time Wolfe had publicly discussed her sexuality.
"This is the most exciting thing that has ever happened to us," Wolfe told People magazine, whose exclusive interview with the couple hits newsstands on Friday. "But I don't want to bring my daughter into a world where I'm not comfortable telling everyone who I am and who her mother is."
Wolfe was artificially inseminated by an anonymous donor.
Molly Eichel
Like, gag me with a spoon.
Eagle DeSean Jackson recently put down $1.65 million for a 3,837-square-foot house in Tarzana, Calif. According to TMZ, it's a five-bedroom, four-bath pad, complete with a massive kitchen, guest house and pool.
Jackson was born in Los Angeles and has been renting a spot for years, but now he's got a permanent spot.
Molly Eichel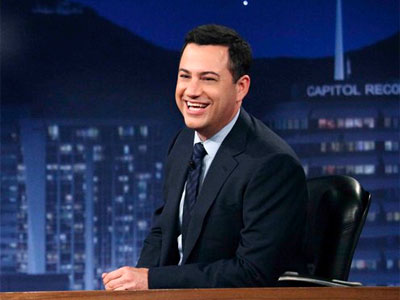 In today's column, I told you about a tiny snafu NBC10 had regarding some doggy-goings out in Germantown. Reporter reporter Christine Maddela was up in their new helicopter, SKYFORCE10, when the camera zoomed in on some dogs going at it.
Apparently, ABC late night host Jimmy Kimmel thought it was as a funny as I did.
Maddela was a good sport about the whole thing, tweeting at me:
Molly Eichel
Shalimar Blakely, executive director of the African-American Chamber of Commerce of PA, NJ and DE, sent out an e-mail to members calling on them to pull ad money from Philadephia Magazine if there was no effort made to diversify the editorial staff within 30 days.
Blakely came to the conclusion after attending the Philadelphia Association of Black Journalists (PABJ) event regarding their now-infamous "Being White in Philly" cover. My colleague Jenice Armstrong wrote about it today.
See the full letter after the jump below.
This past Tuesday, I attended the meeting hosted by The Philadelphia Association of Black Journalists (PABJ) regarding Philadelphia Magazine's controversial article "The Elephant in the Room." Invited guests were Tim McGarth, editor of Philadelphia Magazine and Robert Huber, author of the article.
Molly Eichel
Frank Dietl, 76, of Southampton, NJ is suing Dr. Mehmet Oz for an insomnia remedy gone bad.
Dietl named Dr. Oz, Zoco Productions, NBC Studios, Sony Pictures Television and Harpo Productions (that would be Oprah's company) in the suit, filed in the New York Supreme Court.
Dietl claims that on an April 17, 2012 episode of his show "Dr. Oz," the doc, who doesn't just play one on TV, advertised a homeopathic "24-Hour Energy Boost." But instead of giving Dietl energy, the "knapsack heated rice footsie" gave him third degree burns on his feet.
Molly Eichel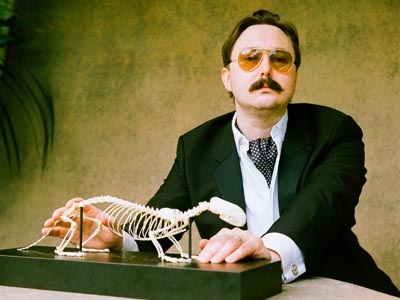 Fake news fans, get thyself to North Philly. "Daily Show" correspondent John Hodgman, co-executive producers Adam Lowitt and Rory Albanese for a performance called "Comedy Central Presents 'The Daily Show' Live" at Temple University tomorrow.
Hodgman, Lowitt and Albanese will discuss the innerworkings of the show, while hopefully being as funny as possible. I caught Hodgman last year when he hit Philly for the 215 Festival and was not disappointed.
As Lowitt tweeted, they'll all be wearing Cosby sweaters. Out of respect, of course.
Molly Eichel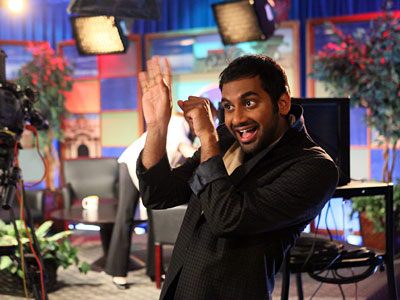 Aziz Ansari, comedian and "Parks and Recreation's" own Tom Haverford, announced that he'll be filming a comedy special at the Merriam Theater on April 10. Tickets are already on sale here for a 7 & 10 p.m. seatings. Tix will set you back $35-45.
The material is the same as Ansari's "Buried Alive" tour that hit Philly last year, but those shows sold out so fast, Ansari wrote on his site that he figured it would be worth the trip back to town to his film his special.
No word from reps at the Merriam as to where the special would appear. His last special "Dangerously Delicious," was self-released in March of 2012, airing on Comedy Central that May. Check out "Dangerously Deliciious" on his website.
Molly Eichel
Last week, I told you about the "60 Minutes" profile of ex-Philly mobster John Veasey. The segment, which aired last night, examined Veasey's post-mob redemption, even if his definition of repemption is different from the traditional meaning of the word. If you didn't catch it, never fear, watch the Veasey segment right here.
CBS also has three extra web videos that didn't make it into the final edit.