Archive: February, 2012
Dan Gross
Guns N' Roses frontman Axl Rose tried to explain from the stage of the Electric Factory Monday why the band failed to perform at a Dec. 2002 show at what is now the Wells Fargo Center.
When the band never came out a melee ensued with fans throwing chairs and wreaking havoc in the arena. Rose told the Electric Factory crowd about an hour into the band's set that he had canceled the 2002 show that morning because he was sick.
"My manager told me he canceled it and then didn't," Rose said before explaining how Clear Channel, the concert promoter now operating as LiveNation "Wanted us to f--- up, because they wanted to end the tour. 'Cause they had some s--- going on in Florida or something… I don't know… a whole bunch of bulls---. But I got really sick. It had nothing to do with fur coats and basketball games, you know."
Dan Gross
Syndicated sports talk show "The Nick and Artie Show," featuring Howard Stern sidekick Artie Lange and comedian Nick DiPaolo comes to SportsRadio 610WIP weekdays from 10 p.m. to 1 a.m. starting Wednesday night.
The show will be heard on 610WIP, but not its FM signal at 94WIP. It may also be streamed online at NickandArtie.com.
Lange attemped suicide in Jan. 2010 and never returned to the Stern show where he had spent nine years. He was off radio until last summer when he and DiPaolo filled in for Tony Bruno on his Fox Sports Radio show. The Nick and Artie show launched in October and in December the show was picked up by Sirius XM Satellite Radio's Extreme Talk channel, the first time Lange was heard on Sirius since leaving Stern.
Dan Gross
As though dudes weren't already jealous a few years ago when former NBC10 anchor/reporter Jamison Uhler was dating then-Fox 29 anchor Kerri-Lee Halkett, we can now report that Uhler is seeing NBC10 meteorologist Sheena Parveen.
Play on, Playa.
Dan Gross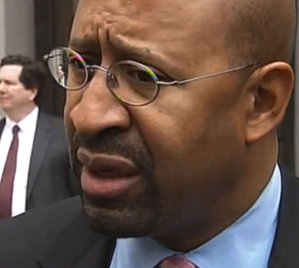 Mayor Nutter talked Fox 29 out of airing a video that captured him spanking the buttocks of a blonde with whom he drank and bowled at North Bowl (909 N. 2nd), say sources familiar with the situation.
A Fox 29 viewer recorded Nutter and his female companion having a blast about 2 a.m. one day last summer, sources say. We're told the cellphone video is of high-enough quality that you can hear the two slaps Nutter delivered to the woman's behind, identified by our sources only as Andrea, as she got up to bowl.
Dan Gross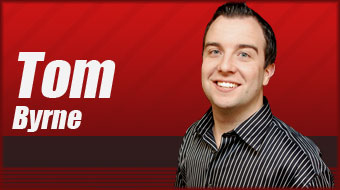 After more than a month, Tom Bryne, nighttime host for 97.5 The Fanatic, remains on leave from the sports-talk station as a result of being arrested last month and charged with aggravated assault and robbery over his alleged beating of a cab driver.
Through the station, Byrne apologized for his actions last month and said he would be taking leave while "he works through these issues," read a statement from Greater Media, which owns the Fanatic.
Dan Gross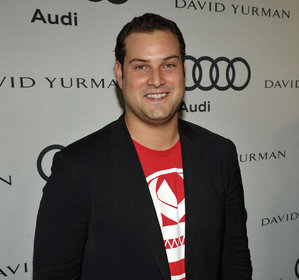 "Glee" actor Max Adler has teamed up with local T-shirt company ShoutBcause to promote its line of anti-bullying T-shirts. Adler, whose gay character, David Karofsky, bullied Chris Colfer's character, Kurt, and who was severely bullied himself on Tuesday's episode, has been working with a Los Angeles nonprofit called City Hearts: Kids Say Yes to the Arts. Chester County's Joe Harris, chief "movement" officer of ShoutBcause, contacted the group to get Adler their shirts.
Adler wore one of the company's anti-bullying shirts yesterday while interviewing with national media, including "Access Hollywood." Harris' partner is Jenifer Jurden of Wilmington, whose title is chief enlightenment officer. For more info on the T-shirt line, visit nobullytxt.com.
Dan Gross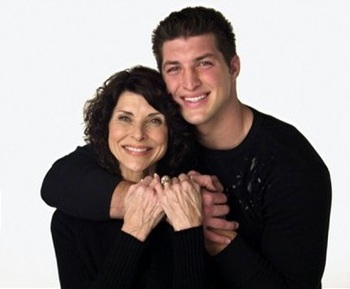 Pam Tebow, mom of Broncos QB Tim Tebow, will be the keynote speaker at the Options for Women fundraiser March 20 at the Cherry Hill Crowne Plaza.
The organization denies that it exists to pressure women against abortion, but a woman representing abortionclinicvigil.com emailed friends and supporters of the website asking them to attend the invitation-only benefit.
Dan Gross
Lucy, beloved golden retriever of 93.3 WMMR DJ Pierre Robert - a pooch met and petted by rock stars that included Judas Priest, Bon Jovi and Chrissy Hynde of the Pretenders - died Friday of multiple organ failure. She was 13 1/2 and lived in Gladwyne.
The dog had become a station mascot of sorts in recent years, Robert said last night.