Archive: February, 2011
Charlie Sheen invoked Allen Iverson's famous "We talkin' about practice" press conference during his interview on the "Today" show this morning. The troubled actor was answering a question about whether he had ever missed a day of work on "Two And A Half Men," which is inexplicably a hit series. Sheen replied that he had never missed a day that cost anybody any money. "I missed practice. To quote the great Allen Iverson, 'we talkin' about practice'," said Sheen.
Visit msnbc.com for breaking news, world news, and news about the economy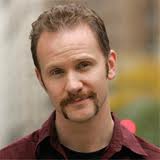 "Super Size Me" director Morgan Spurlock's new film, "The Greatest Movie Ever Sold," is a closing-night selection for the Philadelphia CineFest, which runs April 7 to 14.
Spurlock will speak at the Ritz East (125 Sansom) screening of the documentary about inescapable advertising, branding and product placement that he funded (how else?) through branding, advertising and product placement.
It's the local premiere of the movie, which won great reviews at the Sundance Film Festival. Spurlock also will attend an after-party at Positano Coast (2nd & Walnut).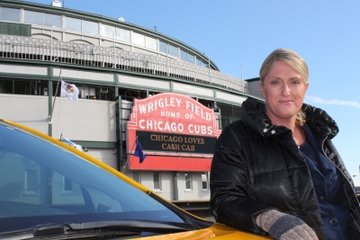 Bala Cynwyd native Billy Conry will be seen on "Cash Cab Chicago," at 6:30 tonight on the Discovery Channel. The Lower Merion High School grad later attended the University of Michigan and now lives in Chicago where the taxi-rider trivia show, first set in New York, now shoots a spin-off series.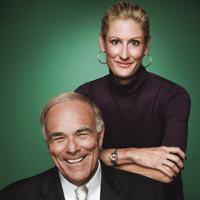 Just two weeks after announcing his separation from federal appeals- court judge Midge Rendell, former Gov. Ed Rendell and his rumored paramour, Kirstin Snow, are making the rounds together in Philadelphia.
Yesterday, Rendell, now an NBC News contributor and Daily News columnist, lunched with Snow, a former state employee who now works for his political-
action committee, and businessman Tom Knox at Table 31 at the Comcast Center. On Tuesday Snow also attended a news conference at the Bellevue, where Rendell and Knox endorsed Mayor Nutter for re-election. Rendell and Snow have previously denied any romantic relationship.
Despite being identified on-screen as "dentist," 26-year-old "Bachelor" finalist Ashley Hebert is still a student at Penn's dental school. We're sure her classmates are pulling for the Maine native to capture the heart, and ring, of restaurant mogul Brad Womack on the ABC reality show, which airs at 8 p.m. Mondays. Hebert is one of three women left on the dating show.
Click here to read more from our column in Thursday's Daily News.

It turns out Elton John and Jon Bon Jovi will both celebrate their birthdays at the Wells Fargo Center next month. Bon Jovi perform there on his 49th birthday, on March 2 and Sir Elton turns 64 on March 25.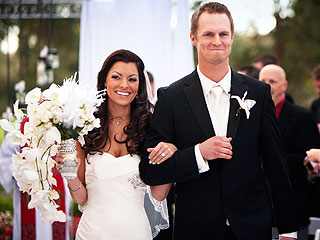 Stephenie Kendrick, wife of Phillies pitcher Kyle Kendrick, just told her facebook friends that she is pregnant.
"Kyle and I are so HAPPY to announce that we are expecting:-)!!!! We are due September 8th and couldn't be happier! I feel great can't believe 3 months flew by already 6 more to go!!!," wrote the former Stephenie LaGrossa.
She's a co-owner of Old City restaurant Gigi (319 Market) and a former castmate on "Survivor."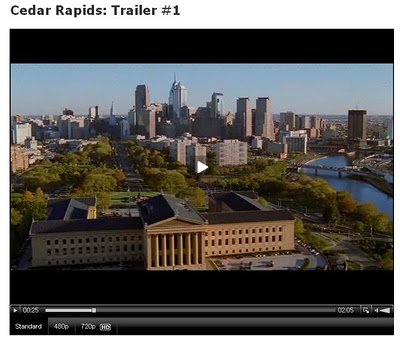 The new film "Cedar Rapids," starring Ed Helms from "The Office" and "The Hangover," features a skyline shot of Philadelphia, that's supposed to be Cedar Rapids, Iowa, 25 seconds into its trailer, which the One Rude Dude blog noticed yesterday. We've embedded the trailer below for the film which opened in theaters Friday. A film spokeswoman did not immediately return an inquiry as to why Philadephia is subbing for Cedar Rapids in the trailer or whether the same shot, which the blog surmises is from before 2008 as it doesn't feature the Comcast Center, actually appears in the film as well.