Archive: January, 2011
Dan Gross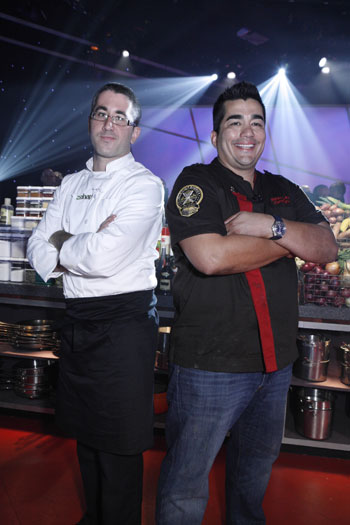 Iron Chef Jose Garces will battle chef Michael Solomonov, who owns Zahav, Xochitl and Percy Street Barbecue, at 10 tonight on the Food Network's "Iron Chef America." The pair will battle in Kitchen Stadium and cook a multicourse meal with each dish featuring an ingreident that they won't learn of until the show. Both were sworn to secrecy about the outcome of the show, and what would be the fun in watching if they'd revealed the winner anyway? Solomonov will attend a viewing party for the show tonight at Percy Street Barbecue (9th & South).
P.S. I will not be blogging nor writing my Daily News column until Mon. Feb. 7.

Dan Gross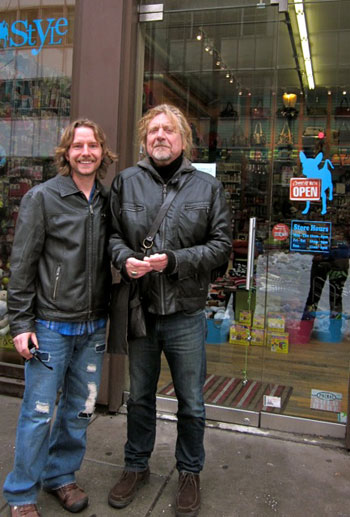 The packed house at Sampan (124 S. 13th) Thursday night didn't seem to notice that rock legend Robert Plant was in the restaurant. But the Led Zeppelin frontman had broccoli, Brussels sprouts and potstickers and sipped Ciroc straight-up on his second visit to Sampan in days. Plant, who played the Tower Theatre Wednesday with his Band of Joy, was recognized by a few fans Thursday afternoon on 13th and Sansom where he stopped to take some pictures.
Dan Gross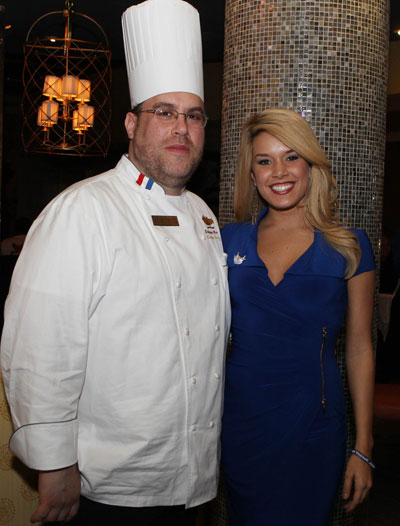 Newly-crowned Miss America Teresa Scanlan made her first visit to Atlantic City yesterday when she caught the Marc Antonelli show at the Tropicana and dined at its Fin restaurant. Scanlan, who turns 18 on Feb. 6, visited the A.C. headquarters of the pageant which was held there from 1921 to 2004, but is now held in Las Vegas. Scanlan, who competed as Miss Nebraska, stopped at Boardwalk Hall, the pageant's former home.

Dan Gross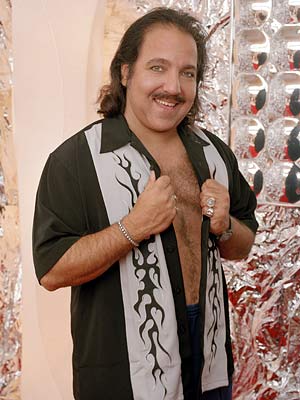 Screen legend Ron Jeremy will host the Delilah's (100 Spring Garden St.) Wing Bowl after-party.
The veteran porn performer known as the Hedgehog will also attend 610 WIP's Wing Bowl Feb. 4 at the Wells Fargo Center.
There, Jeremy, whose own meat has been gobbled by thousands of women on film, will watch 20-some contestants chow down as many chicken wings as possible.
Dan Gross
Ed Rendell this morning declined to discuss his compensation for the new two-year deal he signed to work as a contributor and political analyst for NBC News, MSNBC and CNBC. We reported yesterday that the former governor would soon sign with NBC News and his deal was announced yesterday by MSNBC's "Morning Joe" host Joe Scarborough.
Rendell, who was Tuesday discussing President Obama's State of the Union address, told us Tuesday morning that he was "Pleased with the level of interest" he had received fromCBS, Fox and CNN but went with NBC because he "liked the three platforms" they offer in NBC, MSNBC and CNBC.
Rendell says he expects to contribute several times per week to each news outlet and appear a handful of times per year on NBC's "Meet the Press."
Dan Gross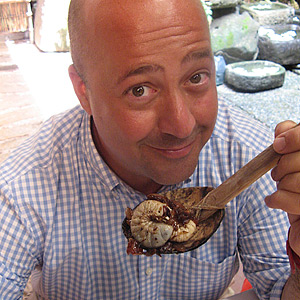 The Philadelphia episode of "Bizarre Foods" hosted by Andrew Zimmern, premieres at 9 tonight on the Travel Channel. As we told you Jan. 11, the episode Zimmern shot in June, will feature dishes from Mueller's Chocolate and Downtown Cheese shop at the Reading Terminal Market, John's Roast Pork (Weccacoe & Snyder), George's Sandwiches (900 S. 9th), DiBruno Bros. (930 S. 9th), Czerw's Kielbasy (3370 Tilton) and Morimoto (723 Chestnut).
Dan Gross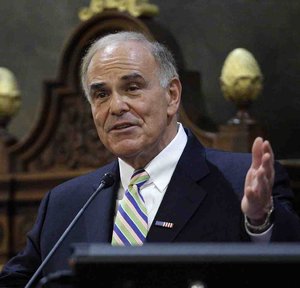 Looks like Ed Rendell is being hired at NBC News, though in what capacity is not yet clear, sources say.
Politico reported yesterday that Rendell was close to signing with MSNBC, for which he would become a "regular political contributor for the 2012 campaign cycle," according to Politico's David Catanese. We're told Rendell could be used on other NBC News broadcasts, too.
An NBC News spokeswoman declined comment yesterday.
Dan Gross
Here are screen legend Robert De Niro and Rydal native Bradley Cooper Saturday on the set of "Limitless," at 21st & Market. The film, which did most of its shooting last spring, is scheduled to open March 18.