Archive: January, 2010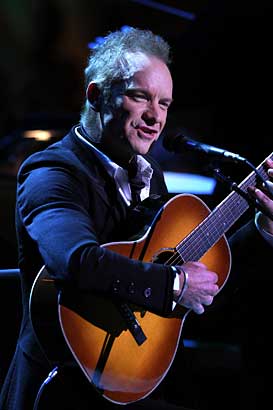 Sting was among soccer fans taking in Manchester United's win over Arsenal this afternoon at Fado (15th & Locust). The musician, in town for a performance Saturday at The Academy of Music's 153rd Anniversary Concert, sat in the back of the pub and had a pint as he enjoyed the match with relative privacy. The Police frontman was spotted several times at 10 Arts Bistro & Lounge at The Ritz-Carlton, where he stayed throughout the weekend. Thursday night he relaxed with his band in the lounge and Saturday dined at the restaurant, ordering a special cauliflower dish, prepared by "Top Chef" contestant Jennifer Carroll.

Click here to read the rest of our column in Monday's Daily News.
Olympic swimming champion Michael Phelps nearly placed in the top ten of the Heads up No Limit Hold 'Em portion of the Borgata's Winter Poker Open. Phelps was eliminated Friday afternoon from the $2,000 buy-in event after a successful run at play on Thursday. After busting out, Phelps briefly chatted up an attractive woman at another poker table, giving her a brief shoulder rub says our spy who added that the woman didn't know who Phelps was until he walked away and other players filled her in. The Winter Poker Open continues through the weekend. Phelps has been in and out of the Atlantic City hotel since last weekend when he was there partying with rapper Jay Sean.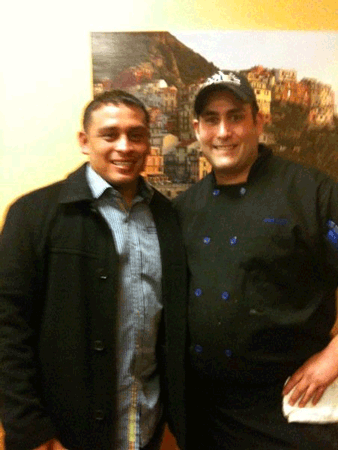 Phillies catcher Carlos Ruiz and agent Marc Kligman celebrated Chooch's 30th birthday and his new, three-year, $8.85 million Phillies contract over dinner Wednesday at Max & David's (8120 Old York) in Elkins Park. Kligman, chose the Kosher where the guys had rib-eye steaks and a dairy-free birthday cake. The whole restaurant joined in singing "Happy Birthday" to Ruiz, who is pictured here with Max & David's sous chef Matt Sigel, a former contestant on Fox's "Hell's Kitchen," with Gordon Ramsay. Ramsay's "Kitchen Nightmares" show tonight features Fishtown's Hot Potato Cafe (529 E. Girard).

Langhorne's Carrie Cranmer, who owns dog treat bakery Doggie Deli (19 Donaldson) in Doylestown won $25,000 on Thursday's episode of "Who Wants To Be A Millionaire." (12:30 p.m., 6ABC).
Cranmer successfully answered the $15,000 question about Mary Shelley's "Frankenstein," and after using a lifeline with "Good Morning America" weekend anchor Kate Snow, then asked the audience for help to successfully answer the $25,000 question by saying that Burt Reynolds was the actor who was featured nude in an April 1972 issue of Cosmopolitan.
On the $50,000 question, "What is the one member of the United Nations whose capital city has a name that begins with the letter Z," both of Cranmer's "double-dip" guesses were wrong. The answer was Croatia, whose capital is the city of Zagreb.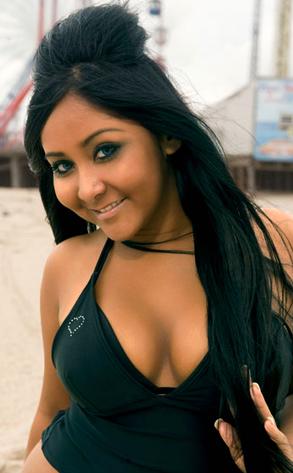 After "Jersey Shore" star Nicole "Snooki" Polizzi dropped an F-bomb on yesterday's 610-WIP morning show, Angelo Cataldi is a little scared of what she'll do at the Wing Bowl.
Cataldi and the rest of the show hosts and staff simultaneously hit their dump buttons, and the curse wasn't heard on the air. Cataldi, a big "Jersey Shore" fan, hopes Snooki, the funniest member of the MTV show's cast, will "dance and do the gyrations she does on the show, on the stage at the Wing Bowl."
We suggested to the Italian-American host that he let Snooki style his hair like Pauly D, one of the self-proclaimed "Guidos" on the show.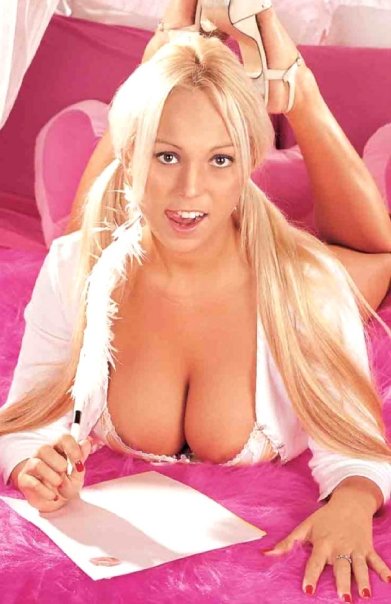 Last week we told you how excited Mary Carey was to be debuting as a Wingette in the Wing Bowl on Feb. 5 at the Wachovia Center.
But Chris Weinerman, a co-owner of the World Famous Gold Club (1416 Chancellor), where Carey dances Feb. 3-6, says 610 WIP has since told him Carey cannot be a Wingette because she's been in hardcore-porn films.
Really? Because Katie Morgan, a hardcore-porn actress who hosts HBO's "Sex Tips" and who is at Cheerleaders (Front & Oregon) next week, is slated to be a Wing-ette, as are Alektra Blue and Kaylani Lei, both porn stars, who will be there for Delilah's (100 Spring Garden).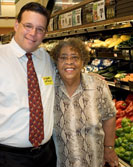 Cherry Hill's Jeff Brown will be sitting with first lady Michelle Obama tonight at President Obama's State of the Union address. Brown, who owns 10 local ShopRite supermarkets, has been discussing with the White House ways to expand the Fresh Food Funds Initiative, which he helped found.
FFFI is a public-private partnership involving the Commonwealth of Pennsylvania, the Greater Philadelphia Urban Affairs Coalition, the Reinvestment Fund and the Food Trust that provides grants and loans for grocery-store development in areas where markets are needed.
"There are so many Americans who don't have access to fresh food," Brown said yesterday.
The Philadelphia Cinema Alliance announced today that the April 8-19 Philadelphia CineFest has been canceled.
PCA Development Director Thom Cardwell says the festival will return in 2011 and that a lack of corporate and government sponsorship made "the fiscal planning of the event too daunting."
CineFest debuted last spring under the helm of TLA Video owner Ray Murray, the artistic director of the Philadelphia Film Festival for nine years, after a falling out with Philadelphia Film Society executive director J. Andrew Greenblatt, which led to two festivals, CineFest in April and Greenblatt's camp staging the Philadelphia Film Festival in September.