We Told You First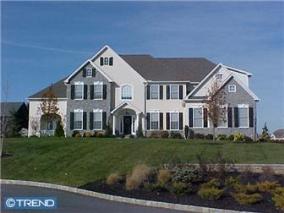 Free agent Aaron Rowand's pretty serious about leaving town. The Phillies slugger and wife Marianne listed their six-bedroom colonial in Garnet Valley, Delaware County, for $985,000 12 days ago.
As we reported in today's column, the couple bought the 6,750-square-foot house in February 2006 for $799,000 and according to the listing with Long & Foster, in Media, have added $200,000 in "additional features." That means they're listing it for a loss, and seemingly in a hurry to sell.
Phillies GM Pat Gillick said last week it was "a long shot" the team would come to an agreement with the centerfielder, who is looking for a deal of at least five years.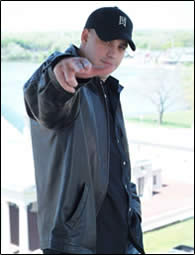 Wired 96.5's Justice has been selected to box Broomall-born "Patridge Family" actor Danny Bonaduce on Jan. 19 at the Marple Sports Arena. As we reported Tuesday, NBC10's Vai Sikahema was also among those who applied to get in the ring with Bonaduce, but Justice, producer of the Chio in the Morning show, got the nod when promoter Damon Feldman selected a challenger last night. Justice, who grew up in the projects in the Bronx and got into lots of street-fights as a kid, is pretty confident. "He doesn't have a shot in the ring with me," Justice says. "I'm gonna knock him down two or three times at least, it's up to him whether he wants to get up." Justice says he's had beef with Bonaduce since meeting him at a radio industry convention several years ago. "I went up to him as a colleague cause I think he's he's a super-talented radio dude. He thought I was just a fan trying to get an autograph. He was such a fuckin' douchebag to me I wanted to punch him in the face right then."

While Justice, born Justin Scheman, weighs 220, he says he'll get down to 205 for the fight.

The pair will square off with headgear in three one-minute rounds. There are six other matches on the card. For more info, or tickets, e-mail damonfeldman@hotmail.com.


NBC10 sports director

Vai Sikahema

says he'd "annihilate"

Danny Bonaduce

if promoter

Damon Feldman

selects him to face off against Bonaduce in a celebrity boxing event Jan. 19 at the Marple Sports Arena.

We told you last week that the former "Partridge Family" actor-turned-radio host-turned recovering addict-turned reality TV star was seeking a challenger and was very confident in his fighting skills. Sikahema's a trained fighter but hasn't boxed in 30 years, since he was 15. Sikahema says he knows Bonaduce's a loose cannon, but he's not scared. Broomall-born Bonaduce suggests that Sikahema's former career as a special teams player in the NFL means that he's "from the Special Olympics," and hopes that he'll "take his helmet off before he gets in the ring."

While Bonaduce admits he's scared of fighting a pro athlete, the 48 year old says "I'm from Philly, I'll fight anybody."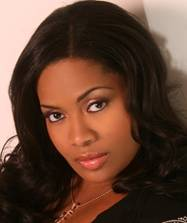 In July, Jonesy told us she hoped to bring her "Miss Jones in the Morning Show" back to Philadelphia within six months, and now she has. 100.3 The Beat is expected to announce at 5 tonight that it will syndicate her Hot 97 FM show from New York beginning a week from today. Jonesy (aka Tarsha Jones) kept listeners entertained and kept management at the Beat, then at 103.9 FM, busy with legal matters during her nearly two years at the station between 2002 to 2004. The Beat is the first station to syndicate her popular show in what we hear is a multiyear, seven-figure deal for the controversial hip-hop honey who recently issued a memoir, "Have You Met Miss Jones?" (Ballantine, $21.95). When Jonesy's show arrives, Laiya & Pooch, who now host mornings, will move to other shifts with Laiya in middays and Pooch teaming up with Touchtone in the evening.