On the Tube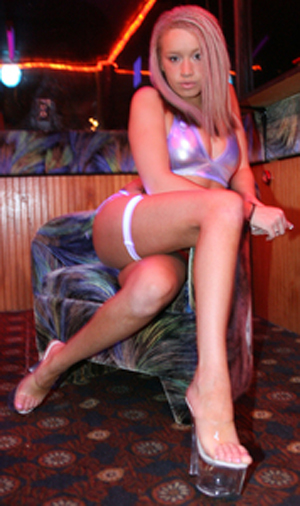 Bucks County babe Brianna Taylor plays the Tin Angel (20 S. 2nd) on Aug. 10. Taylor, recently seen on MTV's "The Real World XX: Hollywood," grew up in Warminster and for two years worked as a stripper at Double Vision (1138 Easton) in Horsham. She'll perform songs from her self-titled EP on Chamberlain Records. You can preview her songs on her My Space page.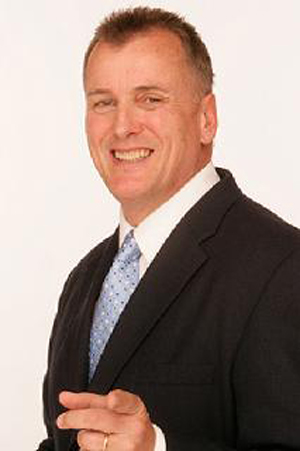 Fox 29 sports director

Don Tollefson

's contract at Fox 29 was not renewed today, a station spokeswoman confirmed.

Tollefson returned to Fox 29 Sunday night after being out since early April recovering from a car accident, but was off-air Monday night when the station told us he was "back on leave." Why would the station bring a guy back from leave for one day only to announce he was no longer working for the station two days later? We asked and got no reply.

We were told Monday that Tolly's desk had been cleaned out that night when he did not go on the 5 or 10 p.m. newscasts. Earlier today we learned of an argument Tollefson had with news director Kingsley Smith last week after he showed up at the station and wanted to go on-air to be part of a send-off for Dave Huddleston, whose last day on the anchor desk was Thursday. It's unclear if the argument directly related to the station's decision to not renew the sportscaster. Smith's office referred our call to a station spokeswoman who could not address specifics of any decisions and said only that "his contract was not renewed today." We learned recently that management was upset that Tollefson was making public appearances at various charity events while he was staying off air due to doctor's orders. The station also declined to address those rumors. Tolly, who returned to ESPN 950 AM over the weekend, has not returned multiple calls for comment.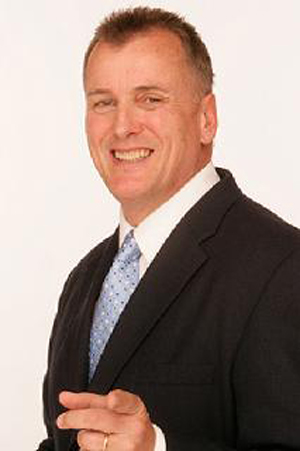 Sports Director

Don Tollefson

, who returned to Fox 29 Sunday night after being out since early April recovering from a car accident, is back on leave, a station spokeswoman confirmed late Monday night. "He's back on leave," is all the station would say though we're told Tolly's desk was cleaned out Monday evening and that there's more going on. We'll stay on the story. Tollefson, who did not return a text message or e-mail sent last night, returned to his ESPN 950 AM radio show over the weekend.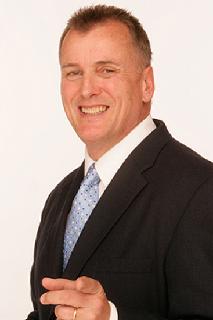 Fox 29 sports director

Don Tollefson

will return to the air during Sunday's News at 10, a station spokeswoman confirmed this afternoon. Tolly has been off since early April after suffering neck and shoulder injuries in a car accident. He recently returned to his radio show on ESPN 950 AM. Also at Fox 29, expect to see 5 p.m. anchor

Kerri-Lee Halkett

paired with

Dawn Stensland

on the 10 o'clock news next week. Stensland's longtime co-anchor

Dave Huddleston

's last day at the station was last night. His contract was not renewed after six years at the station.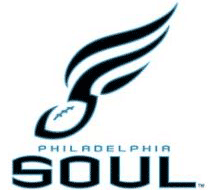 Although "It's Always Sunny in Philadelphia" won't be shooting at the Center City office of the Philadelphia Soul, the FX comedy series will soon re-create the team's office on its set in Culver City, Calif. As part of the episode "Dennis Reynolds: An Erotic Life," some of which was shot here last week, Mac, played by South Philly-raised Rob McElhenney, and Frank, played by Danny DeVito, try to purchase the arena football team from Jon Bon Jovi.

The show is hoping for a cameo from Bon Jovi in the episode, but a team spokesman yesterday said he wasn't sure whether JBJ would appear. He did say that the Arena Football League granted use of the team logo in the show and that the team sent some merchandise to the series. The Soul, meanwhile, are 11-3 and tied for first with the Dallas Desperadoes. The fourth season of "Sunny" premieres on FX in September.

State Sens. John Rafferty and Mike Stack were on hand for shooting on Friday and chatted with the cast and director Fred Savage. The senators were quickly roped into the action, taping a segment on camera playing senators trying to shut down the production, taking turns discussing how "filthy and offensive" the risque comedy is. In real life, both are supporters of the show, as well as the PA Film Tax Credit, which helps bring movies and television shows to Philadelphia.
Here's a shot of

Danny DeVito

in a hairpiece from the set of "It's Always Sunny in Philadelphia," when the FX comedy shot in Logan Square the other day. DeVito's looking up at

Rob McElhenney

, the South Philly raised co-creator of the show. The pair were shooting the episode "Dennis Reynolds: An Erotic Life," directed by

Fred Savage

. Below, the poncho-loving Savage directs McElhenney, also wearing a rug, and DeVito. The show's fourth season premieres in September. Photos by

Christopher Gabello

/ChristopherGabello.com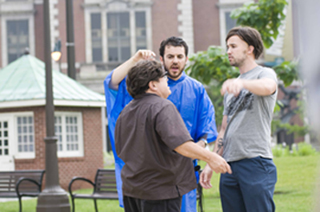 UPDATE:

Yeah dudes, it's the fourth season and has now been fixed above. Chill.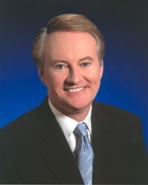 There's never a dull moment at CBS3.

Lead anchor Larry Mendte is under investigation by the FBI over allegedly reading personal e-mails of his former colleague Alycia Lane without her permission., the Inquirer reported last night. This comes just five months after Lane was fired by the station after being arrested in New York and charged with hitting a female police officer for which she was later cleared and her case remains in a prolonged period of dismissal.


"On Thursday federal investigators approached Larry Mendte as a result of claims made by Alycia Lane. Larry's cooperating fully with the investigators and hopes to promptly reach a resolution of this matter," said Mendte's attorney Michael A. Schwartz.

Schwartz said that on Thursday afternoon FBI showed up at Mendte's Chestnut Hill home where he lives with wife Dawn Stensland, a Fox 29 anchor, and took "computer related materials," and couldn't elaborate as to how he was aware the complaints came from Lane. Lane's attorney Paul Rosen told the Inquirer his client didn't make any claims and the feds are acting on their own. Rosen did not return our request for comment last night. Mendte did not return a voicemail message left on his cell phone last night. Schwartz was not sure when Mendte may be back on the air at CBS 3. "Late this week CBS 3 became aware of an investigation by the U.S. Attorney's Office regarding anchor Larry Mendte," a station spokeswoman said in a statement. "CBS3 is cooperating fully with that office in this investigation." Mendte arrived for work Friday, but did not appear on the 6 or 11 p.m. newscasts.



Schwartz, of the Pepper Hamilton firm, was retained Thursday by Mendte. He knows both sides of this fence, having previously worked for 14 years at the U.S. Attorney's Office in Philadelphia, leaving for private practice in February.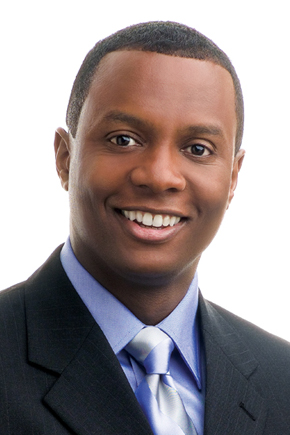 Fox 29 News at 10 anchor

Dave Huddleston

's contract with the station will not be renewed, and his last day at the station is expected to be June 13, a station spokeswoman confirmed this afternoon. He joined Fox 29 in June 2002. Fox 29 VP/GM

Mike Renda

says "We appreciate Dave's many contributions to WTXF during his time with Fox 29 News." We hear a search is underway for Huddleston's replacement but that in the meantime, anchor

Dawn Stensland

may be teamed with various Fox faces. A call to Huddleston was not immediately returned this afternoon.

UPDATE: Huddleston just got back to us to say that he is "clearly disappointed," with Fox 29's decision to not renew his contract, but says there is new management and they want to do what they want to do. The anchor, who turns 44 tomorrow, and wife Tracey and their two children "fell in love with Philadelphia," and he hopes to stay in the area, if that's possible. Huddleston and agent Henry Reisch however will explore options nationally as well. The family who live in Glen Mills, came here from Minneapolis in 2002. Huddleston was raised in Seattle.