Media Matters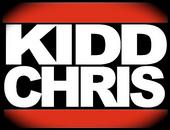 Kidd Chris is hinting at a possible radio return on his website, which features an animated version of the former 94 WYSP host hung on a cross. Along with the cartoon is the definition of the word "resurrection" and the statement "Keep watching," signed by the jock who still has not spoken publicly about his May 16 firing from 'YSP. As we reported exclusively he was fired over repeated airings of a racist song, "Schwoogies," sung to the tune of Blondie's "Call Me," which his guest Lady Gash performed in studio in March.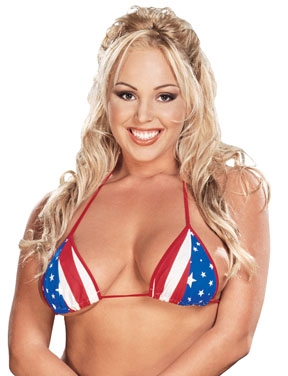 There's still no comment from 94 WYSP morning jock Kidd Chris on his firing Friday from the radio station over a racist song performed by an in-studio guest in March and aired several more times that month. For now, 'YSP will be playing music during Kidd Chris' vacated time slot. We reported exclusively Friday about Chris' firing and that of WYSP program director John Cook, who also lost his job over internal fallout from the song "Schwoogies," sung to the tune of Blondie's "Call Me," performed March 21 by Lady Gash. Chris was set to celebrate his birthday Friday with a big bash at Whiskey Tango (Philmont & Bustleton), but the party was canceled earlier in the day. However, an impromptu commiseration party for Kidd Chris fans and followers was held Friday night at the Rev. Bob Levy's Comedy Club at the Ramada Inn in Levittown. Porn starlet Mary Carey, who was to appear at Whiskey Tango, some loyal listeners, 'YSP staffers and Kidd Chris sidekicks Thomas and Egg Nog showed up as well. Comics Levy, Gino Bisconte, Open Mike and Danny Ozark joined The Legendary Wid and 'YSP's Blake From Sales to do stand-up. The party shifted to the hotel's lobby bar, Jordan's, where Lady Gash performed her controversial song and where Ozark made out with Carey and kissed her feet. "I was blasted, but I know she was too because she kept saying I was hot," Ozark reports.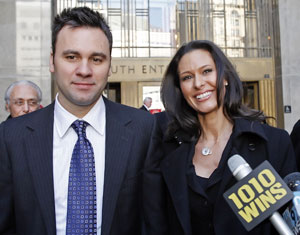 Rumor has it that CBS 3 management was none too pleased with some on-air talent attending a Saturday-night party at the Borgata in Atlantic City that

Alycia Lane

organized as a surprise for her boyfriend, Q102's Chris Booker, to celebrate his 37th birthday. Management, of course, is embroiled in a lawsuit with Lane, who has sued the station for alleged wrongful termination, and is seeking unspecified damages. Among staffers at the party were traffic anchor Bob Kelly, reporter Todd Quinones and meteorologist Doug Kammerer. We're told that station management talked only with Kammerer, mostly for appearing in pictures on Q102's website in which he was holding drinks. While several pictures of Kammerer remain on the site, at least one was removed this morning. Kammerer did not return calls for comment yesterday and a station spokeswoman declined comment. CBS 3 fired Lane in January, several weeks after she was arrested in New York for allegedly assaulting an NYPD officer. Her assault charge was reduced and her case is in a prolonged period of dismissal called an ACD.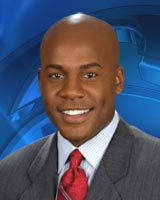 6ABC Sports Anchor

Keith Russell

has reportedly supplied shocking and as yet wholly unsubstantiated details to a Florida radio station about last week's shooting linked to Indianapolis Colts and Roman Catholic football star

Marvin Harrison

. Harrison is being investigated by Philadelphia police following the April 29 shooting in which a gun he owns was used to shoot a man who had just beaten him up, in the hand. According to ProFootballTalk, Russell appeared with

Jason Jackson

on Miami's WQAM, and said his sources tell him that the man who was shot had come to carry out a gangland-style hit on Harrison. According to the website, Russell said during the segment that the issue relates to Harrison's father, who Russell told the radio station was incarcerated, and that the supposed "hit" was related to something in which Harrison's father was supposedly involved. However, according to this 1999 article from the

Sporting News

, Harrison's father died when he was 2. The as yet-unidentified 32-year-old man was shot around Thompson Street near 25th in North Philadelphia after a fight with Harrison, police sources have said. The fight may have stemmed from the victim being kicked out of Playmakers, a bar that Harrison owns, on 28th Street near Cambridge, a few weeks earlier, the People Paper's

David Gambacorta

has reported. Efforts to reach Russell have been unsuccessful. A 6ABC spokeswoman declined comment but says it is looking into the matter.
Page Six today retracted its April 23 report that the local fiance of

Gregg "Opie" Hughes

of XM Satellite Radio's

Opie

&

Anthony

show, made a sex tape with Chester County "Jackass"

Bam Margera

. The paper, which used information from

Steppin' Out

's

Chaunce Hayden

, stated that "There is no sex tape. Further, Hughes' fiancée has never met the MTV star." Margera, who declined comment for our April 24 story, went on O&A's show that morning and denied any such tape exists, which Opie had sworn the day before. Opie's fiancee is

Lynsi Smigo

, a 25-year-old Archbishop Ryan grad and former Drexel student who lives with Opie in New York. They were engaged in September. Smigo and Opie are seen here in an undated photo posted by satellite radio blog Orbitcast. Margera by the way does have a sex tape out there, a brief video of him and former fiance

Jenn Rivell

getting it on, that was included on some copies of his "Haggard." DVD. Savvy web surfers can find that one online.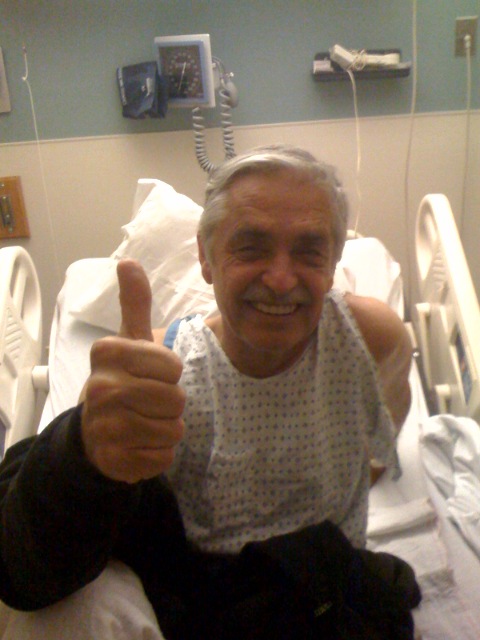 Dick Standish

is doing just fine after spending two nights at the Hospital of the University of Pennsylvania. The former CBS 3 reporter was taken there Wednesday night after fainting at Finnigan's Wake (3rd & Spring Garden) during his retirement party. Standish, 65, left CBS 3 after 29 years on the air. He says he collapsed after drinking a Coors Light on an empty stomach. Doctors at HUP gave him a litany of tests and still aren't sure what went wrong, but Standish was given a clean bill of health and planned to spend the weekend "laying low," he told us Friday.

Standish, who is not a big drinker, had a busy day Wednesday, reporting a story and getting choked up while being feted on the 4 p.m. newscast and also at a station reception after that.

The reporter was in good spirits, joking with the ambulance crew and allowing CBS 3 reporter Jamie Smith, who paid him a visit on Thursday, to take this photograph. Standish says he might do some traveling, but for now, he'll serve as clerk-typist for his wife's TV-executive newsletter, The Rundown. Standish's wife is former KYW-TV reporter Kim Sedgwick.
Jon Bon Jovi

is on the program for

Philadelphia Style

's private relaunch party May 9 at the Atrium at City Hall.

Mayor Nutter

will also attend and

Jarrod Spector

, a local actor from the musical "Jersey Boys," will perform.

Jason Binn

's Niche Media, which also publishes Gotham, Hamptons and Los Angeles Confidential, bought

Philadelphia Style

from

Dana Spain-Smith

in February. Publisher

John Colabelli

and Editor

Sarah Schaffer

have stayed at the mag.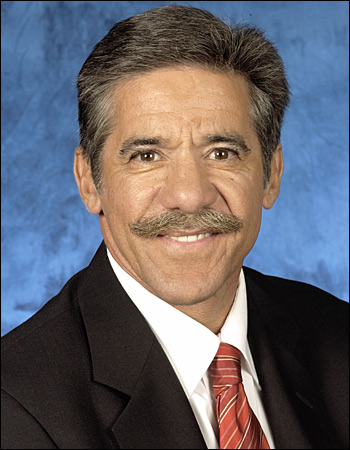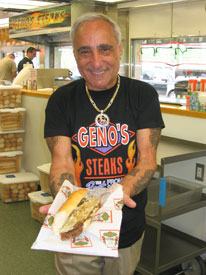 Geraldo Rivera, the Fox News Channel host and author, will debate legal and illegal immigration with Geno's Steaks owner

Joey Vento

in a live radio broadcast on The Big Talker 1210 AM from 1 to 2 p.m. Saturday. The discussion is co-hosted by Big Talker host

Dom Giordano

and People Paper columnist

Stu Bykofsky

. The debate will take place in the lobby of the

Daily News

building at Broad & Callowhill. Vento was recently cleared by the city's Human Relations Commission which dropped its complaint over his "This is America, when ordering please speak English," sign in the front window. The sign, first questioned as xenophobic by Philebrity, became an international brouhaha. Rivera, author of "HisPanic," has a more liberal immigration stance than the cheesesteak mogul.