Crime and Punishment
Dan Gross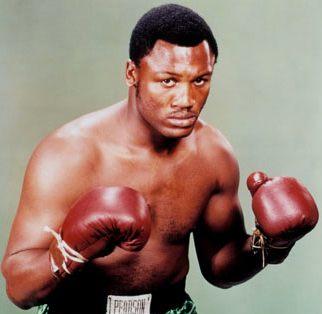 Smokin' Joe Frazier's son Joe Mahoney is looking forward to testifying Oct. 15 against three employees of Cavanaugh's River Deck (407 N. Columbus), who are charged with beating him senseless outside the club last year.

We reported in August 2007 about the arrest of club co-owner Ken Hutchins, and security guards Peter Hutchinson and Eric Wiggins, who, according to a police report beat Mahoney, aka DJ Cuervo, who was found writhing in pain when police arrived. Mahoney, 28, says he announced during his DJ set at the club that he and other friends were heading to another venue, Zee Bar (100 Spring Garden), and asked "Who wants to come?"

Plugging another bar enraged Hutchins, who according to Mahoney then called the half black/half-Irish DJ "a spic" and chased him out of the bar, with several bouncers behind him. Mahoney no longer DJs and now works as a freelance Web designer/consultant. He says he now walks around "like I'm 70 years old," due to being kicked in the back while on the ground. Despite having a boxing legend for a father, Mahoney, a Father Judge and Villanova graduate, says he's not a fighter. Mahoney says he did not fight back, only tried to protect himself during the attack. Witnesses also told police he did not seem to fight back. "Evidence will show the complainant was intoxicated, got out of control and was asked to leave the facility," says attorney Fortunato Perri, Jr., representing Hutchins, 40. "He was the aggresor." Lawyers for Wiggins, 41, and Hutchinson, 24, did not return messages we left them Friday.
Dan Gross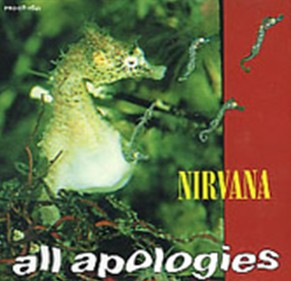 Larry Mendte

continued his Summer Apology tour Sunday night at the Irish Center (Carpenter & Emlen) in Mount Airy. Mendte, with Fox 29 anchor wife Dawn Stensland, addressed a crowd at a fundraiser to save Sunday Irish radio shows. He apologized for his actions and asked the Irish community, whom he called his extended family, for forgiveness. The former CBS 3 anchor on Friday pleaded guilty to a felony charge of illegally accessing Alycia Lane's private e-mails, and later apologized while also admitting to having had a flirtatious, unprofessional and improper relationship with Lane. Michael Bradley, president of the St. Patrick's Day Parade Committee, introduced Mendte by saying, "Here is a man who has done 99 great things in his life but he's only being remembered lately for one mistake he's made." Mendte got a rousing hand from many in attendance, but one of our readers said he felt the apology was "pathetic and really had no place being part of this event."

In other Lane/Mendte news, Fox 29 meteorologist John Bolaris, a good friend of Lane's, has been lobbying station management to hire her there. While it might be a nice ratings stunt to awkwardly pair her at the anchor desk with Stensland, we're told Lane's hire there is unlikely. A Fox 29 spokeswoman says the station has no news at this time. Meanwhile, Bolaris got a shout-out in an interoffice e-mail sent by Fox 29's Dave Schratwieser praising the station's team effort in covering the Mendte/Lane story on Friday. Apparently, Bolaris texted Lane, who got her attorney, Paul Rosen, to do a live hit with Schrat after his news conference.
Dan Gross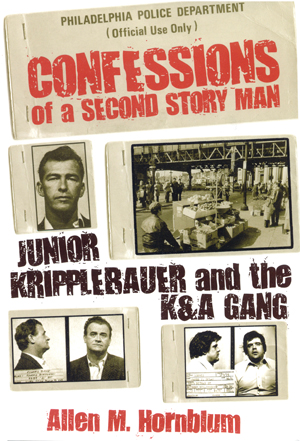 Reputed mob associate John Berkery has created a Web site to embarrass Temple prof Allen Hornblum, whom Berkery has sued for defamation.

Berkery's HornblumExposed.com is devoted to the author of "Confessions of a Second-Story Man: Junior Kripplebauer and the K&A Gang." Berkery sued Hornblum in 2006 for defamation over his portrayal in the book. A New Jersey court passed summary judgment in favor of Hornblum, citing lack of malice necessary to prove slander.

Berkery, 74, now a paralegal, doesn't quite deny a criminal past but says it wasn't as bad as Hornblum's descriptions in the book, released in January 2006 by Barricade Books. Temple University Press was supposed to publish it six months earlier, but Berkery, implicated in the infamous 1959 Pottsville heist involving showgirl Lillian Reis and the burglary of coal baron John B. Rich, threatened to sue Temple if they published it.
Dan Gross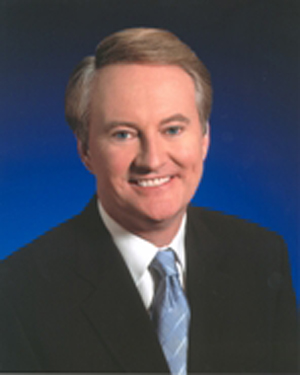 We highly doubt he'll show up to collect any statues, but Larry Mendte will be permitted to be nominated for and/or win regional Emmys this year, Susan Buehler, president of the mid-Atlantic chapter of the National Academy of Television Arts and Sciences, announced yesterday. Last week, we reported that some on the local NATAS board expressed concern about Mendte's nominations following his being charged with a felony by the U.S. Attorney's Office, which alleges he hacked into former colleague Alycia Lane's e-mail more than 537 times over six months. The charging document also alleges that Mendte provided info obtained in those e-mails to the Daily News. In recent years, Mendte has won dozens of Emmys, and we're told he submitted more than 20 stories for consideration this year."NATAS has no authority involving itself in the personal situations of its members or entrants. None of the work entered by Larry Mendte is connected to his criminal case, which is still being adjudicated," Buehler saidin the statement. Entries already have been judged, out of the Philadelphia-market area, and nominations will be announced Aug. 5.
Dan Gross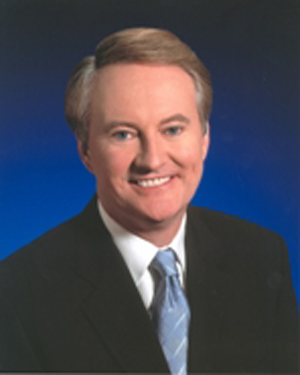 A throng of media are gathered outside the federal court house at 6th and Market streets following up on a tip that axed CBS3 anchor

Larry Mendte

will be making a court appearance today related to the federal investigation over whether he hacked into former colleague

Alycia Lane

's e-mails. Last week another congregation of press assembled outside the courthouse over a similar tip, and while we're not sure there's anything to today's hullaballoo, we are certain Mendte is media-savvy enough to capitalize on a slow holiday weekend if he knew he would make headlines. Mendte, his attorney

Michael Schwartz

and the federal prosecutor assigned to his case did not return requests for comment this morning.

UPDATE: It's 9:32 AM and we can tell you this is a false alarm. We hope the pack of press are reading this post.
Dan Gross

Jocelyn Kirsch

, the 22-year-old former Drexel student under house arrest somewhere in Philadelphia, had a court hearing Monday in San Rafael, Calif. She and her ankle bracelet couldn't make it, but her Beverly Hills-based attorney appeared in court on her behalf, reports the People Paper's Regina Medina.

The bustier half of Philly's so-called "Bonnie and Clyde," who allegedly ran an identity theft scheme that fleeced 16 victims of nearly $120,000 over a year's time, Kirsch stands accused by Marin County authorities of filing a false emergency report. Attorney Stephen R. Kahn appeared in her place and pleaded "not guilty," according to Barry Borden, with the Marin County District Attorney's Office. Authorities believe that Kirsch, using a fake name (go figure), called 9-1-1 on April 4, claiming "violent screams" could be heard coming from the California home of her mother and stepfather. The call resulted in the arrest of her stepfather on charges that were later dropped. "Regardless of all the other things going on, she is innocent of these charges," Kahn told Medina by phone. The Marin County hearing was continued until July 14.
Dan Gross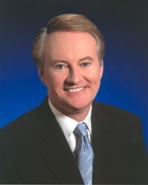 There's never a dull moment at CBS3.

Lead anchor Larry Mendte is under investigation by the FBI over allegedly reading personal e-mails of his former colleague Alycia Lane without her permission., the Inquirer reported last night. This comes just five months after Lane was fired by the station after being arrested in New York and charged with hitting a female police officer for which she was later cleared and her case remains in a prolonged period of dismissal.


"On Thursday federal investigators approached Larry Mendte as a result of claims made by Alycia Lane. Larry's cooperating fully with the investigators and hopes to promptly reach a resolution of this matter," said Mendte's attorney Michael A. Schwartz.

Schwartz said that on Thursday afternoon FBI showed up at Mendte's Chestnut Hill home where he lives with wife Dawn Stensland, a Fox 29 anchor, and took "computer related materials," and couldn't elaborate as to how he was aware the complaints came from Lane. Lane's attorney Paul Rosen told the Inquirer his client didn't make any claims and the feds are acting on their own. Rosen did not return our request for comment last night. Mendte did not return a voicemail message left on his cell phone last night. Schwartz was not sure when Mendte may be back on the air at CBS 3. "Late this week CBS 3 became aware of an investigation by the U.S. Attorney's Office regarding anchor Larry Mendte," a station spokeswoman said in a statement. "CBS3 is cooperating fully with that office in this investigation." Mendte arrived for work Friday, but did not appear on the 6 or 11 p.m. newscasts.



Schwartz, of the Pepper Hamilton firm, was retained Thursday by Mendte. He knows both sides of this fence, having previously worked for 14 years at the U.S. Attorney's Office in Philadelphia, leaving for private practice in February.
Dan Gross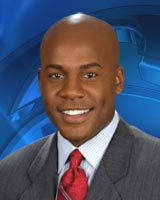 6ABC Sports Anchor

Keith Russell

has reportedly supplied shocking and as yet wholly unsubstantiated details to a Florida radio station about last week's shooting linked to Indianapolis Colts and Roman Catholic football star

Marvin Harrison

. Harrison is being investigated by Philadelphia police following the April 29 shooting in which a gun he owns was used to shoot a man who had just beaten him up, in the hand. According to ProFootballTalk, Russell appeared with

Jason Jackson

on Miami's WQAM, and said his sources tell him that the man who was shot had come to carry out a gangland-style hit on Harrison. According to the website, Russell said during the segment that the issue relates to Harrison's father, who Russell told the radio station was incarcerated, and that the supposed "hit" was related to something in which Harrison's father was supposedly involved. However, according to this 1999 article from the

Sporting News

, Harrison's father died when he was 2. The as yet-unidentified 32-year-old man was shot around Thompson Street near 25th in North Philadelphia after a fight with Harrison, police sources have said. The fight may have stemmed from the victim being kicked out of Playmakers, a bar that Harrison owns, on 28th Street near Cambridge, a few weeks earlier, the People Paper's

David Gambacorta

has reported. Efforts to reach Russell have been unsuccessful. A 6ABC spokeswoman declined comment but says it is looking into the matter.