Babes
Porn starlet and former California gubernatorial candidate Mary Carey says 76ers forward Jason Smith is a good kisser. According to Carey, Smith was the baller she "wrapped her legs around and made out with in front of clubgoers" Monday night at New York nightspot Butter, as the New York Post's Page Six reported yesterday. The Post did not identify which player she kissed, but said she hung out with a group of Sixers.
Sources tell us the group also consisted of Louis Amundson and Shavlik Randolph. The busty blonde told us last night that Smith said he was a fan of her movies and referred to her as "a goddess" before they kissed. 76ers spokesman Michael Preston said yesterday that the team "does not comment on our players' social lives." Carey, who recently danced at the Creekside Cabaret, in Colmar, is a huge basketball fan, and was recently seen on VH1's "Celebrity Rehab with Dr. Drew." An hour after we spoke with Carey, her douchebag manager, David Weintraub, called to say that Carey misspoke when she said she and Smith had made out. Weintraub denied what we consider to be obvious, that someone on Smith's behalf contacted him seeking some type of damage control. He wasted no time explaining just how important he is and mentioning he has his own show, "Sons of Hollywood," on A&E, while trying to squash this story.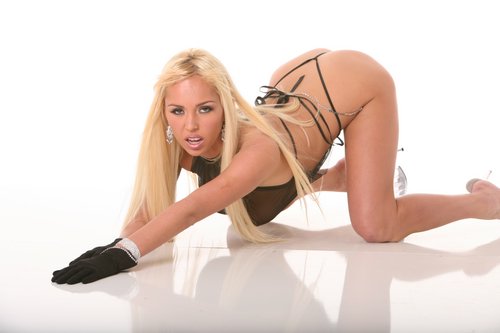 Porn starlet Mary Carey cornered a 76ers player, "wrapped her legs around him and made out with him in front of clubgoers," Monday night at New York nightspot Butter, Page Six reports. The busty blonde who recently danced at the Creekside Cabaret in Montgomery County joined a table of Sixers who had earlier sang karaoke at Angels and Kings the East Village bar co-owned by Fall Out Boy's Pete Wentz. Carey, a huge basketball fan, was recently seen on VH1's "Celebrity Rehab with Dr. Drew," and told us recently she still drank a little bit but no longer took Xanax which was her big problem. Page Six quotes a Carey pal saying she was 28 days sober. A 76ers spokesman did not immediately return an e-mail we sent asking for comment about the Page Six report. Carey did not return an e-mail asking which Sixers player she kissed, but hey, it's still early. We'll be sure to update this post if she gets back to us.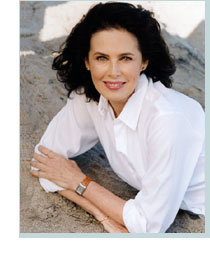 One loyal reader thought his eyes were playing tricks on him Saturday night while watching NBC 10's 11 o'clock news. There was Dayle Haddon, former 1970s softcore-porn actress of "Spermula" and other films, being quoted as a volunteer for Barack Obama's campaign. Haddon has also modeled for Estee Lauder, Clairol and L'Oreal, and has written books on aging gracefully. "I think Hillary is a wonderful candidate, too, and a strong candidate, but I feel that Barack Obama has leadership skills and an ability to unite," Haddon told NBC 10's Jillian Mele while talking with passers-by in Rittenhouse Square about Obama. "He maintains a level-headed, even tone that is very leaderlike, very presidential." Obama's Pennsylvania spokesman, Sean Smith, said yesterday that Haddon must have just been here to volunteer and "wasn't part of any official campaign events."
Penthouse columnist Victoria Zdrok will be back in town today hanging with NBC10 trying to teach local guys how to score hot babes.
It's also the subject of her new book, "Dr. Z on Scoring: How to Pick Up, Seduce, and Hook Up with Hot Women" (Fireside Books, $14.95). Zdrok, 34, who was the 2004 Penthouse Pet of the Year and 10 years earlier the October 1994 Playboy Playmate, lived in town for about eight years while studying at West Chester University, then earning a law degree at Villanova and a psychology degree from Hahnemann/Drexel.
Although we've just launched, Laura Grillo's so excited about PhillyGossip that she took this picture just for our readers.
And while the Exton-based model's new layout in Smooth magazine is on newstands now, the former Playboy model's not always half-naked. Grillo, who 93.3 WMMR's Preston & Steve christened Laura the Butt is selling Christmas wreaths to benefit Operation Homefront. The charity provides emergency assistance and morale to our troops, to the families they leave behind, and to wounded warriors when they return home. Grillo's holiday wreaths come in two sizes and prices, $40, and $60 and can be ordered by clicking here
Exton's Laura Grillo is splashed over several pages of the new Smooth magazine. The former Playboy model was christened Laura the Butt a few years back by 93.3 WMMR's Preston & Steve. According the the mag, which often features the hottiest of hot black honeys, "Not event Willy Wonka can have chocolate every day. Check out more at smoothmag.com