Alycia Lane
While Larry Mendte and Alycia Lane can no longer be seen on CBS 3, they still appear side-by-side as caricatures among the famous faces at the Palm steakhouse at the Bellevue, as City Paper's Molly Eichel has observed.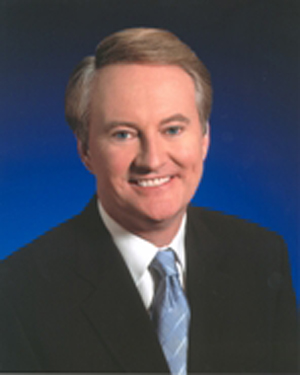 CBS 3 anchor

Larry Mendte

has been released from his contract, the station announced on its 6 p.m. news moments ago. "Mendte is currently under investigation by the U.S. Attorney's Office and has not appeared

on CBS 3

since May 29, 2008," the station announced. "The decision to terminate Mendte's

employment

was based on an independent investigation conducted by CBS." Mendte had been co-anchor of CBS 3's 6 and 11 p.m. newscasts since September 2003. He's been benched over the investigation on whether he snooped on former colleague

Alycia Lane

's private e-mails..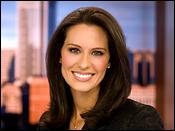 Alycia Lane has been offered a main-anchor slot at San Diego's KUSI-51, reports NewsBlues, a TV industry Web site. The site says that Lane is "considering the offer." Our e-mail to Lane's agent, and multiple calls to KUSI, have not been returned since Friday. KUSI's News Director is

Steve Cohen

who formerly held that title here at NBC10. Lane's been seeking a television gig since she was fired from CBS 3 in January.

UPDATE: "I trust you will print the truth, and no longer comment in your column on unsubstantiated rumors from gossipy web sites," writes Lane's agent Gregg Willinger, who also states that the NewsBlues report about San Diego is "not true." We last head from Willinger last month when he called to incorrectly argue that the writ of summons his client filed in Philadelphia Common Pleas Court in January is not a lawsuit, but he was wrong. It is. No word yet from KUSI.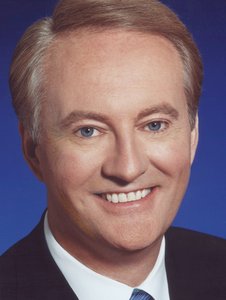 Does CBS 3 have no choice but to fire Larry Mendte in order to defend itself against Alycia Lane's current wrongful-termination suit against the station? "If they don't get rid of Mendte somehow, they're going to have a problem," says local attorney J. Conor Corcoran, who does not represent Mendte or Lane.
Mendte is currently benched by the station pending further investigation by federal authorities as to whether he illegally hacked into Lane's private e-mails. He has not yet been charged with a crime. CBS 3 fired Lane in January during the fallout from her New York arrest on charges that she assaulted an NYPD officer. Even though the assault charge was later dropped, she was terminated by the station. She filed suit, by form of writ of summons, a less common method of initiating a lawsuit, in late January.
Corcoran says that CBS 3 would be shooting itself in the foot by not firing Mendte, as Lane's civil attorney, Paul Rosen, could point to a double standard as to why his client was fired and Mendte was not. Both anchors, like nearly everyone in local television, had a morals clause in their contracts. A CBS 3 spokeswoman had no comment yesterday other than to say that the station is cooperating with authorities and that Mendte will not be on the air pending investigation.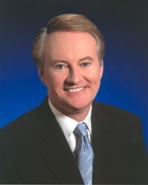 There's never a dull moment at CBS3.

Lead anchor Larry Mendte is under investigation by the FBI over allegedly reading personal e-mails of his former colleague Alycia Lane without her permission., the Inquirer reported last night. This comes just five months after Lane was fired by the station after being arrested in New York and charged with hitting a female police officer for which she was later cleared and her case remains in a prolonged period of dismissal.


"On Thursday federal investigators approached Larry Mendte as a result of claims made by Alycia Lane. Larry's cooperating fully with the investigators and hopes to promptly reach a resolution of this matter," said Mendte's attorney Michael A. Schwartz.

Schwartz said that on Thursday afternoon FBI showed up at Mendte's Chestnut Hill home where he lives with wife Dawn Stensland, a Fox 29 anchor, and took "computer related materials," and couldn't elaborate as to how he was aware the complaints came from Lane. Lane's attorney Paul Rosen told the Inquirer his client didn't make any claims and the feds are acting on their own. Rosen did not return our request for comment last night. Mendte did not return a voicemail message left on his cell phone last night. Schwartz was not sure when Mendte may be back on the air at CBS 3. "Late this week CBS 3 became aware of an investigation by the U.S. Attorney's Office regarding anchor Larry Mendte," a station spokeswoman said in a statement. "CBS3 is cooperating fully with that office in this investigation." Mendte arrived for work Friday, but did not appear on the 6 or 11 p.m. newscasts.



Schwartz, of the Pepper Hamilton firm, was retained Thursday by Mendte. He knows both sides of this fence, having previously worked for 14 years at the U.S. Attorney's Office in Philadelphia, leaving for private practice in February.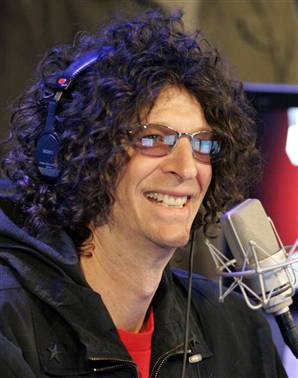 Howard Stern poked fun at Alycia Lane on his Sirius Satellite Radio show yesterday for inviting him to a surprise party she held May 3 for boyfriend Chris Booker, of Q102, a friend of Stern's, at Atlantic City's Borgata. Stern was miffed he was offered only coffee and dessert, not dinner. Jimmy Kimmel, who was on with Stern at the time, asked, "Wasn't she the one who punched a dyke cop," to which Stern replied "Allegedly." Actor Jerry O'Connell also recognized Lane's name as being the person who got in hot water over sending bikini pics to married NFL Network anchor Rich Eisen.
Meanwhile, speaking of Booker, we hear the host and the cast of his morning show Diego Ramos, Angi Taylor and Blaire Galaton were recently taped by Los Angeles producers for a potential TV pilot about a morning radio show. The producers are also considering shows in Austin, Chicago and Detroit for the gig.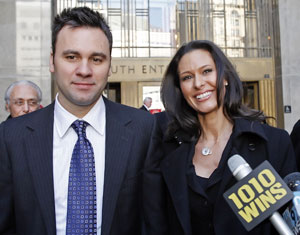 Rumor has it that CBS 3 management was none too pleased with some on-air talent attending a Saturday-night party at the Borgata in Atlantic City that

Alycia Lane

organized as a surprise for her boyfriend, Q102's Chris Booker, to celebrate his 37th birthday. Management, of course, is embroiled in a lawsuit with Lane, who has sued the station for alleged wrongful termination, and is seeking unspecified damages. Among staffers at the party were traffic anchor Bob Kelly, reporter Todd Quinones and meteorologist Doug Kammerer. We're told that station management talked only with Kammerer, mostly for appearing in pictures on Q102's website in which he was holding drinks. While several pictures of Kammerer remain on the site, at least one was removed this morning. Kammerer did not return calls for comment yesterday and a station spokeswoman declined comment. CBS 3 fired Lane in January, several weeks after she was arrested in New York for allegedly assaulting an NYPD officer. Her assault charge was reduced and her case is in a prolonged period of dismissal called an ACD.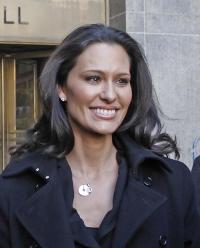 A federal court judge yesterday shipped

Alycia Lane

's lawsuit against CBS 3 back to Philadelphia Common Pleas Court, where the suit was first initiated on Jan. 30. Here's the court ruling by U.S. District Court Judge

R. Barclay Surrick

.

As we reported Feb. 19, CBS 3 filed paperwork seeking to move Lane's case from Common Pleas Court to the U.S District Court, Eastern District of Pennsylvania. The suit, filed by Lane through attorney Paul Rosen, was for wrongful termination.

CBS attorneys had asked that the case be dismissed due to an improper venue of filing. According to her employment contract with CBS 3, quoted in a CBS federal filing, any disputes over her employment would be handled in the New York court system. Federal court cases allow parties in two states, such as Lane in Pennsylvania, and CBS Broadcasting, in New York, to have an easier time obtaining discovery or
evidence across state lines. Lane was fired in January by CBS 3 during the media backlash of her Dec. 16 arrest in New York on charges of assaulting an NYPD officer during a road-rage incident. On Feb. 25, Lane's assault charge was reduced and her case will be dismissed if she is not arrested again before August 25.