Archive: September, 2009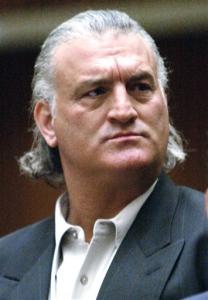 Wanna take a shot at Joey Buttafuoco? The auto mechanic, who found infamy in 1992 when his underage girlfriend Amy Fisher shot his wife, Mary Jo Buttafuoco, in the face, is seeking a challenger to fight in the Celebrity Boxing Federation's CBF 13 Nov. 20 at the Philadelphia Airport Ramada. Buttafuoco, who did four months in jail on a statutory rape conviction over his affair with 16-year-old Fisher, has dabbled in boxing before. In 2002, he defeated wrestler Joanie "Chyna" Laurer in Fox's "Celebrity Boxing." Interested candidates can e-mail celebrityboxing@gmail.com to be considered for the CBF 13 Buttafuoco bout. Before that is CBF 12 Oct. 10 at the Marple Sports Arena, which is headlined by Marvin Hagler, Jr. against actor Billy Link. Tickets for the CBF bouts are available by calling 800-677-8499 or online at ticketlynx.com. Meanwhile, CBF promoter Damon Feldman can be seen on today's episode of Judge Jeanine Pirro (Noon, CW Philly 57). He's defending a suit from George "Tailor Made" Weisgerber, of VH1's "I Love New York" and "I Love Money."
"The Art of the Steal," the locally-produced documentary detailing
how big-money Philadelphia interests hijacked the world reknown Barnes Collection
, is picking up a ton of momentum as it heads to the New York Film Festival.
A Toronto Sun critic tapped it as the Best Movie
at this year's Toronto International Film Festival, and there is serious buzz it could take one of the festival's top prizes, which will be announced tomorrow. Director is
Don Argott
, who along with producer
Sheena Joyce
, where behind "Rock School," a documentary about the
Paul Green
School of Rock. The pair worked with
Larry Feinberg
, serving as executive producer, on "The Art of the Steal."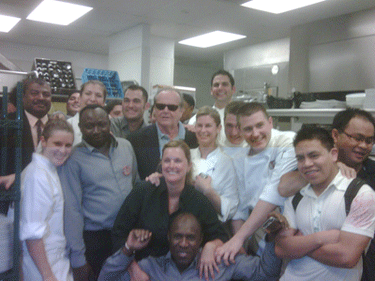 Jack Nicholson, and eight friends, took in Wednesday's episode of Bravo's "Top Chef," at 10 Arts Bistro & Lounge by Eric Ripert at the Ritz-Carlton. 10 Arts chef de cuisine is "Top Chef" contender Jennifer Carroll, a Somerton native. Nicholson stopped into the kitchen where he said hello to Carroll and the rest of her staff. The screen legend went for a rib-eye steak and ordered two small birthday cakes for members of his party. He'll be in town through the end of the month shooting the annoyingly-untitled James L. Brooks comedy. 10 Arts hosts screening dinners each week for the show, which airs at 10.
Paul Rudd and Reese Witherspoon returned to Morimoto (723 Chestnut) Tuesday. The pair, who sure have been spending a lot of time dining and drinking together, sneaked in the back door, and ate at the sushi bar at the rear of the restaurant. They were shooting nearby at Union Trust (717 Chestnut) and arrived for dinner at 8:45, leaving around 11... Phillies ace Cliff Lee and wife Kristen dined at Rouge (205 S. 18th) after he shut out the Nationals Tuesday. Earlier old/new Eagles QB Jeff Garcia was at Rouge for a NY strip steak...Just across Rittenhouse Square were Dr. Phil McGraw and wife Robin having dinner at Smith & Wollensky, where Phil went for a Caesar salad and grilled shrimp dish...Sixers Andre Iguodala and Thaddeus Young should be on tomorrow's "Dr. Phil" (5 p.m., CBS 3). The guys taped for the show yesterday at Independence National Historical Park where they shot hoops and talked about life in the NBA. Iguodala also gave Dr. Phil a dance lesson. For more from today's column, click here.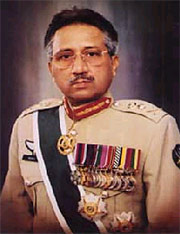 Pervez Musharraf, the former president of Pakistan, dined on the outdoor patio at Savona (100 Old Gulph), in Gulph Mills, Tuesday. Musharraf and his family were guests of a regular at the restaurant. The military dictator went for Ribolitta soup and Dover sole, with a creme brulee, his favorite, for dessert.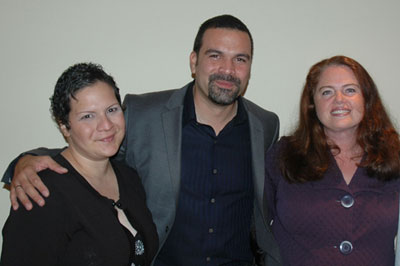 Reese Witherspoon bought a bunch of clothes at Vagabond (37 N. 3rd) in Old City Monday afternoon where she was very friendly to staff and also called her assistants and recommended they check out the boutique too. Witherspoon, Paul Rudd, along with 11 crew members from the annoyingly-untitled James L. Brooks film dined at Morimoto (723 Chestnut) Monday. They had shot a few doors down at Union Trust (717 Chestnut). Witherspoon went for a glass of Kono saubignon blanc, a house salad and shared several fish and sushi offerings with Rudd, who sipped Morimoto's Soba beer. Guests buzzed about the celebs in the house, but left them alone. Witherspoon and Rudd were also spotted late Saturday/early Sunday having drinks at Parc on Rittenhouse Square where Witherspoon sipped bourbon presse while Rudd went for Scotch on the rocks. They stayed after closing time, leaving around 2:45...Speaking of the film, Owen Wilson's shooting is over and he has left town, while Rudd, Witherspoon and Jack Nicholson, should still be here through month's end...Upper Darby's Jamie Kennedy and Jennifer Love Hewitt were also at Parc, largely undetected, when the actor brought his girl to town over the Labor Day holiday weekend...Ricardo Antonio Chavira, who plays Carlos Solis on "Desperate Housewives," dined at Tavern 17 (220 S. 17th) Sunday night with members of the Wellness Community's C.A.R.E. Campaign team. Monday morning Chavira, the national spokesman for the campaign, appeared at the Rittenhouse Hotel at a C.A.R.E event celebrating breast cancer caregivers. His sister Rebekah, who has battled breast cancer, was also at the Monday event. Chavira lunched at Parc Monday before leaving town... Actor Peter Dinklage was spotted walking his dog yesterday morning outside the Pita Pit (16th & Sansom). The "Station Agent" star, also known from "Nip/Tuck," was first spied in town strolling on Broad Street last week. We're not sure why he's here, but Peter, if you're reading, get in touch...Mets pitcher Francisco Rodriguez headed to Harrah's in Atlantic City after closing Saturday's win over the Phillies. Rodriquez, aka K-Rod, didn't get back to the city until around 4:30 Sunday morning. Before the game, Rodriguez picked up a watch at Blue Black (611 South) while limo driver Big Penny idled outside.
Comcast CEO Brian Roberts and wife, Aileen, had dinner with newly named "ABC World News Tonight" anchor Diane Sawyer and her filmmaker husband, Mike Nichols, Saturday night at State Road restaurant on Martha's Vineyard. The table discussed "The American Wife," the new novel by Curtis Sittenfeld, who lived here for a few years with her boyfriend. The book is a fictionalized tale of a first lady clearly based on Laura Bush. Sawyer cracked up the table, says our spywitness, with a joke about the "racy" sex scenes in the book. Nichols, whose films include "The Graduate," is quite stylish at 78, rocking a leather jacket and sneakers.
Jamie Foxx checked into the Ritz-Carlton about 2 a.m. yesterday for a visit to Philadelphia, where he shot "Law Abiding Citizen" earlier this year. The thriller, which co-stars Gerard Butler, opens nationally Oct. 16...Dan Aykroyd read aloud Edgar Allan Poe's "The Raven" at the Raven Lounge (1718 Sansom) Thursday night, where he also had a couple of drinks. Aykroyd was in town promoting his Crystal Head Vodka, and also dined that night at Mission Grill (1835 Arch) where he had Platinum margaritas along with his steak tacos and shortcake for dessert. He signed the restaurant's bottle of Crystal Head that they serve at the bar...Abington High grad Danny Woodburn, who played Mickey on "Seinfeld," and a few friends popped into Ralph's (760 S. 9th) for lunch Friday. The actor went for pasta and was gracious to a few fans who approached him...Flyers Ray Emery and Jeff Carter took in the Philly Rocks event the other night at the Field House (12th & Filbert) to benefit the Love Hope Strength Foundation. The musical event, to benefit those affected by cancer, featured performances by Robin Wilson, of the Gin Blossoms; Mike Peters, of the Alarm; Cy Curnin, of the Fixx; and Nick Harper and Glenn Tilbrook, of Squeeze. Earlier in the day the musicians performed "Eye of the Tiger" atop the steps of the Art Museum during the foundation's "Rocky Run," in which prayer flags with the names of 5,000 cancer survivors were carried up the famous steps. Visit LoveHopeStrength. org for more on the foundation...Tony Danza, living at the Piazza in Northern Liberties while shooting a reality show in which he's teaching at Northeast High, has become a regular at Spa East (1040 N. 2nd), going there for manicures and massages...Philly rapper Azizz, whose new single, "Let's Go, Let's Go," is getting serious buzz, was at the New York after-party of the premiere of Tyler Perry's new movie, "I Can Do Bad All By Myself." Guests at M2 included Taraji P. Henson, Gladys Knight and Miss J from "America's Next Top Model." For more from today's column, click here.