Archive: September, 2009
Dan Gross
Mayfair's Katie Sahasaylo felt like Julia Roberts in "Pretty Woman" when "Family Guy" creator Seth MacFarlane took her shopping on Rodeo Drive in Beverly Hills for a Roberto Cavalli gown to wear as his date to the Emmys.
Sahasaylo, an actress who broadcasts YouTube videos as "KatiesOpinion," ranting about guys or whatever's on her mind, says a college buddy of MacFarlane's was a fan of her YouTube videos and showed them to MacFarlane, who just debuted "The Cleveland Show." Sahasaylo, or Katie Sah, as the 2002 graduate of Jenkintown's St. Basil Academy, prefers to be called, says MacFarlane called her and offered her some voiceover work on some "Family Guy" episodes.
While in Los Angeles, MacFarlane invited her to be his date to the Emmys where Katie Sah was interviewed with MacFarlane on the red carpet and was seen during the broadcast with MacFarlane after Upper Darby's Tina Fey made a joke about his drinking. Katie, 25, who works as a cocktail server at Philadelphia Park Casino, is hesitant to say she's dating MacFarlane, 35. "We're enjoying being friends right now," she told us yesterday. Katie says she'll be in Los Angeles next week working on a reality show pilot, and that she does hope to see MacFarlane when she's out there.

Dan Gross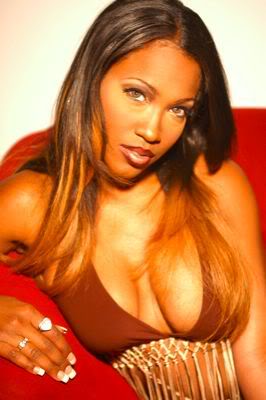 Finally, some good news in the ongoing saga of Maia Campbell, the long-troubled actress whose drug use and bipolar disorder have kept her off television and made her the subject of Internet ridicule.
Campbell, the daughter of late author Bebe Moore Campbell, has been placed in a treatment facility, according to an interview that her father, Ellis Gordon, Jr., and her grandmother Doris C. have given to to Essence magazine. Campbell, who formerly co-starred with LL Cool J on "In the House," was recently the topic of Internet drama after a video surfaced online of her speaking incoherently and appearing to be under the influence of substances.
We reported in May 2007 that a police report was filed against Campbell for allegedly having stolen a man's car in Germantown and also that she was present in April when a known drug house was raided by police. At that time we quoted concerned friends who said that she had skipped town for Los Angeles and had long battled drugs and bipolar disorder. Campbell's family thanked fans for the outpouring of love that they displayed and say that "as a family we have been struggling with Maia in her illness for quite some time. We continue to hold fast to our faith and hope that some day she will realize that healing will begin when she decides to reach out and accept the help and treatment that have been offered to her." They also urge any efforts to diagnose, treat and "erase the stigma around" mental illness.
Dan Gross
Jack Nicholson has hit the road. The screen legend got a rousing round of applause from his fellow cast and crew members of the James L. Brooks comedy Thursday on his last day of shooting at the Drexel Armory soundstages, where much of the film's production has taken place. Owen Wilson left town as well a couple weeks ago, but co-stars Reese Witherspoon and Paul Rudd are expected here for another few weeks. The pair sure have been spending a lot of time together, and on Thursday caught Regina Spektor's show at the Electric Factory from a balcony area backstage.
Dan Gross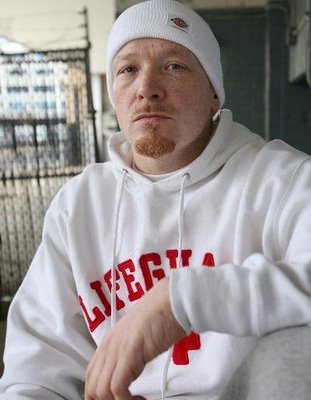 We're sorry to report that DJ Too Tuff, of the legendary Philly hip-hop act Tuff Crew, is battling thyroid cancer. And to make matters worse, Too Tuff, born Joseph Hicks, is incarcerated. Hicks, 41, who recently had surgery to remove his thyroid, was locked up in April at the House of Corrections and awaits trial Oct. 29 on aggravated assault and related charges over a fight last November at Silk City (5th & Spring Garden), where he was selling his CD "Too Tuff's Lost Archives." Because he is on probation from a weed-possession charge, he is being held without bail. We spoke briefly with him yesterday. He said he wants to promote cancer awareness when he's released. "It can happen to anybody," he said, adding that he planned to donate a portion of procceds from his next CD to the American Cancer Society. His friend Canada Mike is working on a benefit show for Too Tuff's medical and legal bills. Those interested in helping out can call 267-265-6466 or e-mail HelpDJTooTuff@comcast.net.
Dan Gross
"It's Always Sunny in Philadelphia" creator and star Rob McElhenney was back at his alma mater St. Joseph's Prep yesterday touring the school's new building. McElhenney, a 1995 Prep grad, is close friends with the Prep's Dean of Students Dennis Hart. The actor gave an impromptu talk (in English) to a Spanish class, signed autographs and took pics with students. McElhenney, a South Philly native has been very generous with the Prep over the years, donating a walk-on role on "It's Always Sunny…" to the school's annual "Hawktion" fundraiser for the past few years.
Dan Gross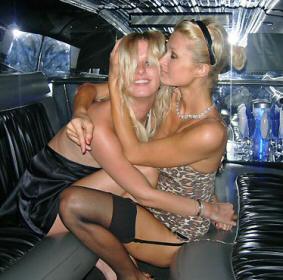 Nicky Hilton, Paris Hilton's sister, the one without a sex tape, for those keeping score, will celebrate her 26th birthday Saturday at Dusk inside Caesars in Atlantic City. Reggae/R&B star Sean Kingston will perform a few of his hits at 1 a.m. during the party. We hear that Lance Bass of 'N Sync and "Dancing with the Stars" will attend. A portion of proceeds from the evening will benefit MusiCares, a charity that assists those in the music industry who are in need.
Dan Gross
Pervez Musharraf, the former president of Pakistan, is still in the area. We're told he's been staying in Villanova with Dr. Raza Bokhari, of Parkway Clinical Laboratories. Sunday the two were part of a large dinner party at the Water Works Restaurant and Lounge behind the Philadelphia Museum of Art. Musharraf went for lobster bisque, a lamb lollipop, steak Oscar and vanilla bean crème brûlée for dessert. Musharraf is hanging in the area before embarking on a 35-city speaking tour of the United States. He is supposed to be interviewed this morning on Michael Smerconish's show on The Big Talker 1210 AM.
Dan Gross
Comedian Jeffrey Ross stopped for a Scotch at Ray's Happy Birthday Bar (Passyunk & Federal) Thursday night after a sandwich at Pat's King of Steaks. Earlier Ross read from his new book, "I Only Roast the Ones I Love: Busting Balls without Burning Bridges," at the Free Library Central Branch...U.S. Sen. Bob Casey caught the Eagles game from Section 138 at Lincoln Financial Field where he sat with Anastasia and Michael Karloutsos, owners of the Water Works Restaurant and Lounge, and their family...Reese Witherspoon went for banana cream pie at Jones (7th & Chestnut) the other day while shooting the annoyingly-untitled James L. Brooks film at Union Trust (717 Chestnut). The actress was intrigued by and asked her server about the mural behind the bar, which is a rendering of 1950 Miss America finalists...Eagles quarterback Michael Vick sat at a window table at Rouge (205 S. 18th) Saturday afternoon where he had an egg white omelet...Jerry Springer stopped for chili Saturday afternoon at Locust Rendezvous (1415 Locust), just down the street from the Academy of Music where he starred as Billy Flynn in "Chicago" last week. The talk-host signed autographs and posed for a couple pictures with fans..Mayor Nutter and former NFL great Emmitt Smith dined the other night at DelFrisco's (15th & Chestnut). For more from today's column, click here.