Archive: September, 2008
The plot thickens. It turns out that

Playboy

model

Kendra Wilkinson

, who's rumored to be dating Eagles wide receiver

Hank Baskett

, attended Sunday's Eagles/Steelers game wearing a midriff-baring No. 84 Baskett jersey. Wilkinson, whose mother

Patti

was an Eagles cheerleader, is one of

Playboy

founder

Hugh Hefner

's alleged live-in girlfriends, and co-stars on E!'s "The Girls Next Door." In a video interview with Eagles Insider

Dave Spadaro

, Wilkinson says she met Baskett "at a golf tournament. He's a great guy, he plays with heart," she said, adding that she hoped Baskett has a good game (which he did) and hoped

Donovan

throws to him (which he did). Click here to watch the interview. Baskett has said the pair are "good, good friends," and our repeated efforts to reach Wilkinson through Playboy publicists have been unsuccessful.

UPDATE: On Monday night, the Playmate posted on her MySpace blog, "hiiiiii just wanna let yall know that i am not engaged! if i was id be very happy though n i wouldnt hide it..hahahahaha!!!!!." The post, which went on to say that "love is a beautiful thing n i think the world needs more of it. lol," was removed from her page by this afternoon. While Wilkinson denied an internet rumor she and Baskett were engaged, she did not deny they are dating. No word on why the post was taken down, though we suspect it may have been requested by Playboy, which, along with "Girls Next Door," keeps up the perception that Wilkinson is romantically involved with Hefner.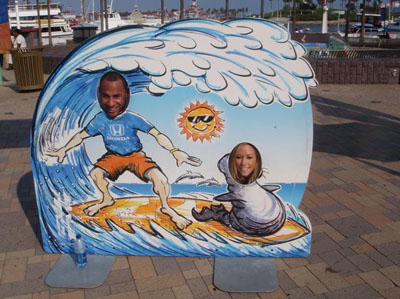 Eagles receiver Hank Baskett seems to be quite chummy with Kendra Wilkinson, a Playboy model and one of the co-stars on E!s "The Girls Next Door." Wilkinson is, on the show at least, one of Hugh Hefner's live-in girlfriends. We're told Wilkinson, 23, and Baskett, 26, (pictured together here) recently dined together at Redstone (500 Rt. 73 S) in Marlton. She lists "HB3" as one of her heroes on her MySpace page, and Baskett's page, which is private, says "HB3 in LOOOOOVVVVEEEE!!!!" An Eagles spokesman contacted Baskett and told us he didn't hear back from the receiver. E-mails to Playboy publicists were not returned since Thursday.

UPDATE: Baskett was on Wired 96.5's Chio in the Morning show today and was asked (hear the clip here) about our report about he and Wilkinson, whose mother Patti was a former Eagles cheerleader. "It's funny how I woke up to that stuff on my front porch," Baskett told the radio station. "She's a good good friend of mine. She loves the team. She's a die hard Chargers fan too but she loves the Eagles," said Baskett. Perez Hilton, who borrowed heavily from, yet linked to, our report this morning, says that Wilkinson was at yesterday's Eagles game in a private suite. We're awaiting confirmation from the Eagles on that. Meanwhile, What Would Tyler Durden Do, claims to be reporting an exclusive that Baskett and Wilkinson are engaged and have been for some time. Hmmm. Still no word from Playboy.



DJ AM, raised as Adam Goldstein in Philadelphia, was critically injured last night in a South Carolina plane crash that killled four people and also seriously injured Travis Barker, former blink 182 drummer, the Associated Press reports. Goldstein (on the left in the photo) and Barker perform together as TRVSDJ-AM and had played a free concert near Columbia, SC. The pair are both being treated at a burn center in Augusta, Georgia, according to the AP report. The small Learjet crashed shortly after take-off, killing two passengers and two crew members, whose identities have not been released, the National Transportation Safety Board told the AP. Goldstein was scheduled to be in Philadelphia this Wednesday to pose for a group photo of more than 100 Philadelphia DJs as part of the first annual Philadelphia DJ Day. He was also scheduled to perform Thursday night at Pearl (1904 Chestnut). We expect the injured DJ to miss both local appearances as he recovers both physically and emotionally from the tragic airplane crash.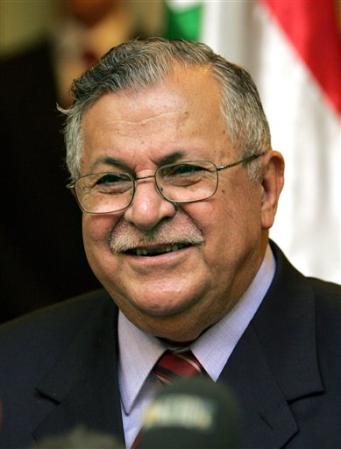 Security was so good that our spies misidentified the Iraqi dignitary who was lunching Friday at Le-Bec Fin (1523 Walnut). It was not Iraq Prime Minister Nouri al-Maliki, lunching Friday at Le-Bec Fin as we had reported, but rather Iraq's President Jalal Talabani, who lunched at the restaurant while an army of security waited outside.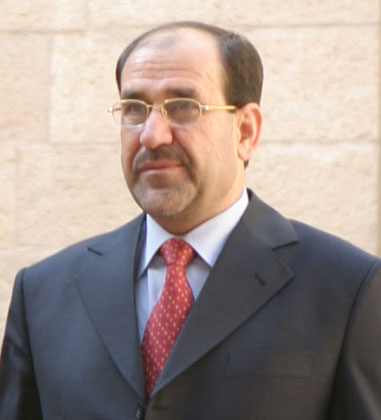 Iraq Prime Minister Nouri al-Maliki is lunching at Le-Bec Fin (1523 Walnut) while passing through town on his way from Washington to New York. Outside Georges Perrier's culinary landmark are state trooper cars, several black SUVs and more than a dozen security-types milling about with earpieces and more guards inside the restaurant.
UPDATE: Security was so good that our spies misidentified the Iraqi dignitary lunching at Le-Bec Fin. It was Iraq President Jalal Talabani, not al-Maliki (pictured) who ate at the restaurant while an army of security was outside.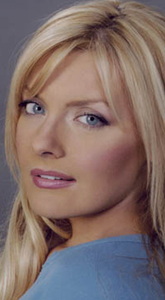 Marlton actress Andrea Langi shares a steamy bathroom sex scene with Mickey Rourke in the upcoming film "The Wrestler." The film just won the top prize at the Venice Film Festival and was also the buzz of the Toronto Film Festival, from which Langi just returned, heading right to Pearl (1904 Chestnut) for drinks with friends.
"The Wrestler," directed by Darren Aronofsky ("Requiem for a Dream"), also stars Marisa Tomei and Evan Rachel Wood. It features Rourke as a wrestler trying to make comebacks in his professional and personal life. The movie is set for release in December. Langi, a former Eagles cheerleader, plays Alyssa, "a minor love interest" of Rourke's. "We had some pretty tough scenes that we had to do together," Langi says, though she found Rourke "a very nice guy, very sweet and down to earth. As for their sex scene, Langi says: "I don't want to give too much away. It's a pretty raw scene. We're not making love. We're having sex." Langi, who is also in several more scenes, was sure to point out "I have dialogue too," apparently convinced, having read the column before, we'd be focused on the sex scene.
Langi, who appeared on the reality show "For Love or Money" several years back, has two more upcoming films: "The Nail," with William Forsythe and Tony Luke, Jr., and "The Greek American," written and directed by Alysia Maltepes. A few years ago we reported that Langi and Upper Darby-native actor Jamie Kennedy were dating. For now, Langi says, they are "very dear friends."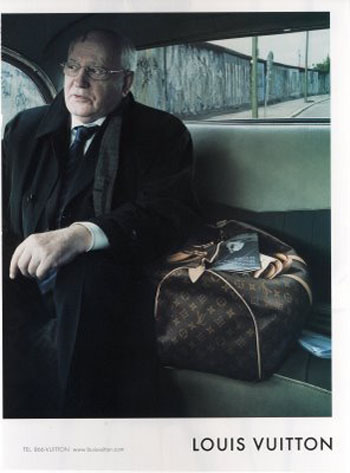 Mikhail Gorbachev dined in a party of six earlier this evening at Smith & Wollensky at the Rittenhouse. The former Soviet leader turned Louis Vuitton model is in town to receive the Liberty Medal from the National Constitutuion Center tomorrow night in a ceremony to be attended by President George H.W. Bush, who ends his term as NCC board president at year's end. While security agents kept a thick presence inside and outside the restaurant, Gorby sat in a private dining room upstairs and went for the lamb chops.
Here's the Mistress of the Dark discussing her Philly Halloween plans.