Archive: August, 2011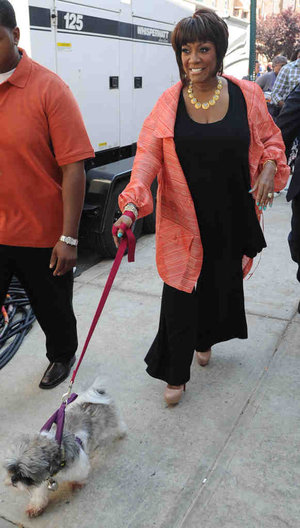 Patti LaBelle could teach Rachael Ray a thing or two about cooking. And she did. The iconic songbird appeared yesterday afternoon on the Great Philly Grill-Off on "The Rachael Ray Show," which taped outside Pat's King of Steaks, in South Philly.
LaBelle told us before the taping that she was making her fried corn on the show. The diabetic singing sensation says she doesn't eat the dish herself but people will hurt themselves trying to eat too much of it once they've tried it.
We asked LaBelle what was up with her musically and she teased, "So much I can't tell you yet.
Phillies Chase Utley, Roy Halladay, Hunter Pence, John Mayberry, Jr. and Michael Stutes recorded an anti-bullying message as part of the "It Gets Better" campaign which popped up in response to anti-gay bullying that has been tied to a rash of recent LGBT teen suicides.
Phillies spokeswoman Bonnie Clark says the team's involvement with the project came to fruition based on the Giant's participation. "We thought it was a worthwhile cause," Clark said.
Howard University graduate student and lifetime Phils fan Jerome Hunt started a petition and media campaign several months ago on Change.org to get the Phillies to record an "It Gets Better" message. Clark says the team was already in discussions with the project manager at It Gets Better before the petition was brought to the team's attention.
Captain Janks strikes again. The Howard Stern loving prankster got through live to CBS 3's Ukee Washington and Erika von Tiehl Sunday morning pretending to be Atlantic City emergency management official Tom Foley. Profanity ensues.
Expect Janks, aka North Wales' Tom Cipriano, who works in plastics manufacturing, to share the call on Stern's SiriusXM show when he returns from vacation after Labor Day.
Shane Victorino said he had no trouble convincing teammates including Ryan Howard, Jimmy Rollins, Hunter Pence, Cole Hamels, Chase Utley, John Mayberry, Jr., Brian Schneider, Ben Francisco and Michael Stutes to model in his Celebrity Fashion show Thursday at the Union League because the players always support each other.
The event raised money for the Shane Victorino Foundation which benefits underpriveleged youth in Philadelphia and his native Hawaii.

Rookie pitcher Vance Worley attended the event but declined an invitation to model, telling us he gets nervous speaking to a small crowd, let alone walking a runway. He hung out backstage with pitcher Michael Schwimer. Worley said he saw the Liberty Bell Thursday on an afternoon of sightseeing.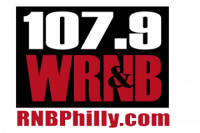 WRNB 107.9 FM takes over 100.3 The Beat on Sept. 1, Radio One, the parent company of both station announced this afternoon.
The company hints at an upcoming "exciting" announcement as to what becomes of 107.9 but a spokesman did not immediately return a request for comment about whether The Beat, a longrunning hip-hop station in town would survive at 107.9.
Recently 100.3 The Beat cut morning hosts Star and Buc Wild, and had not installed a new morning team since.
"We were business competitors but we were friends," Pat's King of Steaks owner Frank Olivieri, Jr. said of Joey Vento this afternoon.
Vento, the philanthropic Geno's Steaks owner, died Tuesday at 71.
"He was the hardest working guy in cheesesteaks. He has a fabulous store over there," Olivieri said, blaming the media for the perception of an intense rivalry between the catty-corner shops. Olivieri acknowledged there was a more fierce competition when his father had owned Pat's.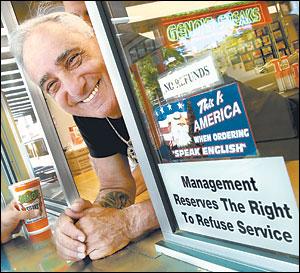 Maureen Faulkner, widow of slain Police Officer Daniel Faulkner, talked to us last night about the death of Geno's Steaks owner Joey Vento.
Faulkner recalled his generosity in the wake of tragedies. She said last night she was "heartbroken" over Vento's death.
"He was the most kind, loving, good man anyone would have ever met," an emotional Faulkner said from her California home. "He always wore Danny shirts in the shop. A lot of Danny's friends and I would go into the shop and talk about what kind of person Danny was."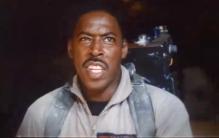 "Ghostbusters" actor Ernie Hudson and Douglas Bradley, Pinhead in the "Hellraiser" movies, will be in town this weekend shooting "Deer Crossing."
Hudson plays a police captain in the horror/crime thriller and replaces "Reservoir Dogs" actor Michael Madsen, who dropped out for personal reasons. Bradley plays a sheriff in the film, which shoots in Mayfair and near Franklin Mills.
Christian Jude Grillo is the writer/director, and John Michael Kent produces the film in conjunction with Potent Media.