Archive: August, 2010
Dan Gross
Now that former Jet Blue flight attendant Steven Slater is known around the world from his recent escapade of cursing out passengers, stealing beers and leaping out a plane's emergency slide at New York's JFK airport, he's rubbing elbows with the stars. Here's Slater with Barry Manilow Saturday after Manilow played with the New York Pops at Caesars Boardwalk Hall in A.C.
Dan Gross
Broad Street Bully. Enforcer. The Hammer. Dave Schultz has been called many things, but never a U.S. citizen.
After nearly 40 years in the United States, Schultz, 60, will soon begin the journey toward citizenship.
And, he says, so will fellow Flyers alums Orest Kindrachuk, Bob Kelly and Bill Clement, now a Flyers broadcaster, all of whom Schultz says were encouraged to become citizens by U.S. Rep. Bob Brady, who is a pal of former Flyers defenseman Bob Dailey. A Flyers spokesman says that former player and later assistant coach Jack McIlhargey is also starting the naturalization process.
Dan Gross
Food Network host Guy Fieri stopped by Legal Sea Foods at the Philadelphia International Airport for tuna sashimi Wednesday night before his flight. After it was delayed Fieri, who also hosts NBC's "Minute to Win It," returned to the restaurant with some friends from his flightfor cocktails. Fieri, who shot around town Tuesday and Wednesday for his "Diners, Drive-Ins and Dives" show, went for a DeLoach Block 1950 pinot noir at Legal Sea Foods which stayed open late for the group.
Dan Gross
Funnyman Joe Piscopo will perform publicly in his Frank Sinatra get-up for the first time since "Saturday Night Live." On Aug. 28, the Jersey-born entertainer's show, "That's Life," comes to the Circus Maximus at Caesars Atlantic City, with singer Michael Longoria, who played Frankie Valli in "Jersey Boys" on Broadway.
Piscopo, a multi-instrumentalist, will play drums, guitar, piano, sax, flute and also appear as Bruce Springsteen. As far as his Sinatra garb, Piscopo told us yesterday that he had to dig around the basement of his home in Hunterdon County, N.J., to find the bow-tie and pinkie ring he wore as Sinatra, or "The Old Man," as he calls him, from his "SNL" days. He did dress as Sinatra for a Friar's Club roast of Valli a few years ago. He's quick to point out that his show is a "true-to-the-core tribute and tip of the hat to the greatest entertainer of all time."
The actor, who played Danny Vermin in the hilarious "Johnny Dangerously," said he "accidentally reinvented myself," in that he now performs musical comedy.
Dan Gross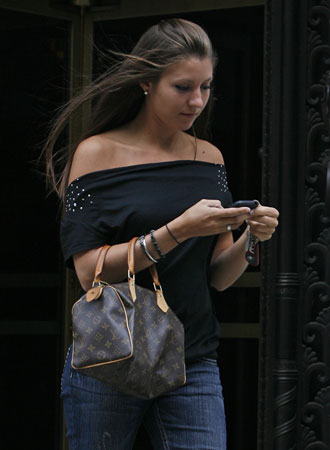 Krystle Campbell upset a number of her fellow Eagles cheerleaders when she missed practice to spend time with her boyfriend, rehabbing Phillies slugger Ryan Howard, in his hometown of St. Louis when the Phillies played the Cardinals on July 19-22.
We're told that Campbell did not tell her coaches why she was missing practice and that she won't face discipline for being absent. Cheerleaders are supposed to miss practice only if they are ill or there is a death in the family. Previous absentees have been made to work games in the luxury suites rather than dance on the field as punishment.
Campbell, who accompanied Howard to the Rothman Institute at Jefferson Hospital yesterday, is a suburban teacher and briefly dated Flyers center Jeff Carter before getting together with Howard about a year ago. She's been an Eagles cheerleader for several years.
Dan Gross
Many people have taken issue with the sticker at Geno's Steaks instructing customers to order in English, but Jose Oviedo says his beef started over Geno's beef.
Oviedo, 39, who was arrested about 7 a.m. yesterday after scratching the passenger- side door of Geno's owner Joey Vento's Cadillac Escalade, says he passed a truck unloading meat about 4:30 a.m. yesterday and noticed the boxes were from Uruguay and stamped November 2009. He asked the workers why the restaurant used frozen meats and then a few minutes later a police car approached him and friends and an officer asked, "Why are you giving Joey's guys a hard time?"
After that is when, in Oviedo's words, "I did a stupid thing." On his way home after hanging out with friends and having "two 12-ounce beers in 2 1/2 hours," Oviedo admits, he scratched the door of Vento's Escalade with "the back of a keychain bottle opener. It was a surface scratch."
Dan Gross
Actors Michael Cera ("Arrested Development," "Juno"), Anna Kendrick ("Up in the Air"), and Jason Schwartzman ("Rushmore," "Bored to Death") and director Edgar Wright ("Shaun of the Dead") dined together at Parc on Rittenhouse Square Sunday night before a long day Monday to promote their new film "Scott Pilgrim vs. The World," which opens Aug. 13. Locally raised actor/director Mark Webber ("Explicit Ills," "Hollywood Ending) can also be seen in the film.
Dan Gross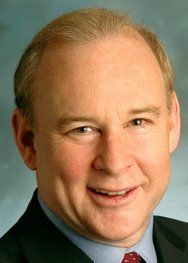 Pennsylvania Treasurer Rob McCord and wife Leigh Jackson, a former Daily News reporter, were among guests at the Saturday wedding of Chelsea Clinton and Main Line raised investment banker Marc Mezvinsky in Rhinebeck, New York. The couple are old friends of former Congresswoman Marjorie Margolies Mezvinsky. On Sunday, McCord, through a spokesman, declined to comment on the wedding.