Archive: August, 2008
Dan Gross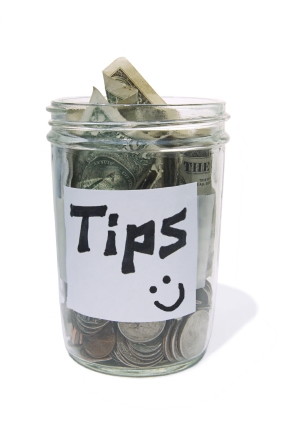 ZAGAT, WHICH has just published its 2009 guide to Philadelphia restaurants, declared that Philadelphians are the most generous tippers in the nation. Would that include Ryan Howard?

Sources say that on a recent visit to Paddy Whack's (2nd & South), the Phillies slugger, who's earning $10 million this year, showed up wearing a $15,000 watch, drank $24 worth of beers and left no tip.

Howard said last night through team spokesman John Brazer that he had gone to the bar with a buddy and believed that his friend had settled the bill.
Dan Gross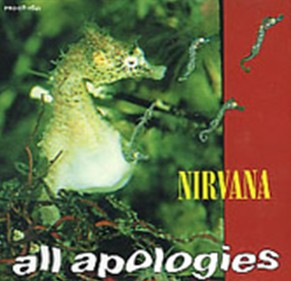 Larry Mendte

continued his Summer Apology tour Sunday night at the Irish Center (Carpenter & Emlen) in Mount Airy. Mendte, with Fox 29 anchor wife Dawn Stensland, addressed a crowd at a fundraiser to save Sunday Irish radio shows. He apologized for his actions and asked the Irish community, whom he called his extended family, for forgiveness. The former CBS 3 anchor on Friday pleaded guilty to a felony charge of illegally accessing Alycia Lane's private e-mails, and later apologized while also admitting to having had a flirtatious, unprofessional and improper relationship with Lane. Michael Bradley, president of the St. Patrick's Day Parade Committee, introduced Mendte by saying, "Here is a man who has done 99 great things in his life but he's only being remembered lately for one mistake he's made." Mendte got a rousing hand from many in attendance, but one of our readers said he felt the apology was "pathetic and really had no place being part of this event."

In other Lane/Mendte news, Fox 29 meteorologist John Bolaris, a good friend of Lane's, has been lobbying station management to hire her there. While it might be a nice ratings stunt to awkwardly pair her at the anchor desk with Stensland, we're told Lane's hire there is unlikely. A Fox 29 spokeswoman says the station has no news at this time. Meanwhile, Bolaris got a shout-out in an interoffice e-mail sent by Fox 29's Dave Schratwieser praising the station's team effort in covering the Mendte/Lane story on Friday. Apparently, Bolaris texted Lane, who got her attorney, Paul Rosen, to do a live hit with Schrat after his news conference.
Dan Gross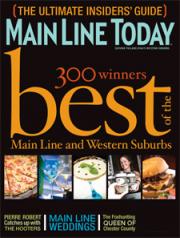 Haverford table-settings store Home Grown (393 W. Lancaster) was thrilled to have won the "Best Place to Dress Your Dining Room Table" in Main Line Today. But some readers who tried to visit the store's website, which was printed in the magazine's Best Of issue as homegrown.com, were shocked instead to find a hard-core porn site which calls itself "The World's Largest Library of Real Amateur Porn." The store's site is homegrownpa.com.

A store representative told me there are no hard feelings.
Dan Gross

94 WYSP flipped to classic rock this morning with the new slogan "The Rock You Grew Up With, From the 70s, 80s and 90s." Of course, we told you three weeks ago that such a move was in the works, and the station at the time did not return requests for comment about the format change.

Frank Lario

,

Spike

,

Jennifer Reed

,

Gordon

and

Rick Allen

will all remain.

UPDATE: Andy Bloom, operations manager for 94 WYSP, just called to take object to the tag "classic rock." Bloom points out that Guns N' Roses, who kicked off the new format with "Paradise City" at 6 this morning, would hardly be considered classic rock and says the 'YSP is now "a new kind of radio station." Bloom expects the programming to be more similar to 93.3 WMMR and not 102.9 WMGK which plays more traditional classic rock.
Dan Gross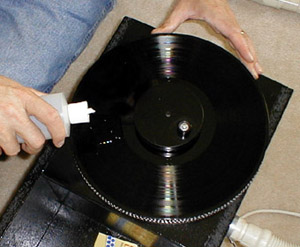 Despite Larry Mendte's Friday admission that he and Alycia Lane had a "flirtatious, unprofessional and improper" relationship, there is a very good reason for Lane to be smiling today.

The former CBS 3 anchor is now a free woman in New York.

Today is the expiration of the six-month period-of-dismissal of her charges of assaulting a female police officer in New York last December. On Feb. 25 in a New York courtroom, the Manhattan district attorney and Lane's criminal lawyer David Smith agreed to an adjournment in contemplation of dismissal. The court administrator's office confirmed last week that as of today, Lane's New York criminal record should now be clean. While her criminal matter is wrapped up, Lane is still busy in civil court as her wrongful-termination suit against CBS 3, which fired her in January, is ongoing.
Dan Gross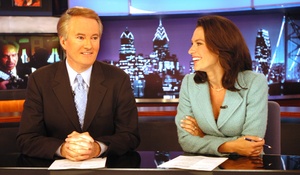 Larry Mendte

moments ago said he and

Alycia Lane

had a "flirtatious, unprofessional and improper relationship," which his wife Fox 29's

Dawn Stensland

discovered when he had left personal e-mails between the pair up on his computer screen at his work when she came to visit him at the office. Once that relationship ended is when Mendte and Lane began feuding, he said. Mendte went on to explain in great detail about how he accessed Lane's emails and admitted sharing information obtained in her e-mails to reporters. He apologized to Lane and asked that the "long mutually destructive feud come to an end. " Earlier today Mendte plead guilty in U.S. District Court to one felony count of hacking into Lane's personal e-mail account. He'll be sentenced November 24 by U.S. District Judge

Mary McLaughlin

. Mendte faces up to five years in prison, but sources close to the case suggest it is unlikely he will go to jail. Here's a link to the full transcript of Mendte's statement this evening, but below is the new shocking admission of an inappropriate relationship between the former co-anchors.

This whole episode started five years ago when Alycia Lane came to Philadelphia. Almost immediately, Dawn heard rumors that Alycia and I were a little too close and she should watch out.The rumors were true. Alycia and I had a flirtatious, unprofessional, and improper relationship. Dawn found proof of that relationship when she waited in my office on New Years Day 2005 and read emails that I had left out on my desk, emails between Alycia and me that confirmed her suspicions. Dawn confronted me with the emails. I told her the truth. I told her I loved her, and I apologized. I then immediately stopped having long dinners with Alycia, staying out late with Alycia, and I stopped allowing her to come into my office to do her makeup everyday. The relationship that was once close quickly turned into a personal feud.

Lane's attorney Paul Rosen held his own press conference tonight in which he tore Mendte a new one, calling his behavior "sick and sadistic." Rosen said he refused to discuss any flirtation only Mendte accepting criminal reponsibility. Rosen described Mendte's statement as "an attempt to get good press once more by trying to hurt Alycia Lane." " He has not learned his lesson," Rosen told reporters tonight. Rosen took exception to reports that Mendte will likely not receive jail time and reminded the media that he faces up to five years in prison. Rosen said Mendte must be punished for his actions. When the People Paper's Stu Bykofsky questioned Rosen about Mendte's perceived admission of "adultery", Rosen grew angry, shouting "I didn't hear him say adultery, or sexual affair...He never said one word about an affair" Rosen threatened reporters that anyone who publishes allegations of an affair between Mendte and Lane would be exposed to a lawsuit. Rosen went on to say there were no words Mendte could offer that would possibly undo the harm that he and CBS 3 have caused Lane.
Dan Gross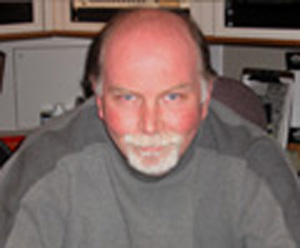 Best wishes to 950 ESPN's

Jody MacDonald

who will be having major heart surgery next week, and is expected to be off the air for at least a month. A station official confirmed today that Jody Mac, last heard Wednesday on his 9 a.m. to 1 p.m. show will undergo surgery and that he is in the thoughts and prayers of everyone at the sports-talk station.
Dan Gross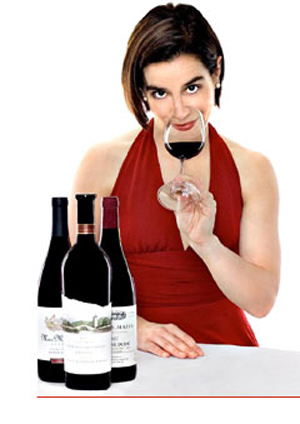 The owners of the Union Trust (717 Chestnut) steakhouse have lashed out at a local sommelier (that's wine expert to you and me) who's trying to block them from getting a liquor license.

Marnie Old, who lives on the same block as the steakhouse, filed a protest letter with the state Liquor Control Board last summer. Other letters of protest were written by restaurateur Stephen Starr, who later rescinded his objections, and Steven Petrecca, a chef at Starr's Jones, less than 100 yards from Union Trust. Petrecca, who also lives on the block, toured the property, met with Trust owners Terry White and Ed Doherty and rescinded his letter.

Old "makes her living selling the most dangerous legal drug on the planet," White said yesterday. "She just helped Stephen open the loudest restaurant in Philadelphia in someone else's neighborhood," he says, referring to Parc, Starr's newest spot on Rittenhouse Square. "It's a big middle finger f--- you to the city. 'I'll put a restaurant anywhere I want, just not on my block,' " White said. Reached yesterday, Old, whose company is called Old Wines, declined to discuss her protest. Her objections will lead to a PLCB hearing at a yet-to-be-determined date, which will undoubtedly delay White and Doherty's planned September opening.