Archive: July, 2011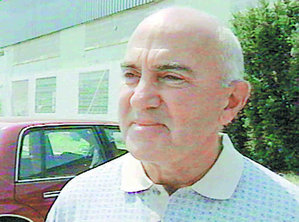 Mob turncoat Ralph Natale, recently released from federal prison, is working on a memoir.
We hear the former boss, who is still under federal witness protection and lives within two hours of Philadelphia, has been looking for a writer to help him with the book. He's approached retired Daily News mob writer Kitty Caparella, and South Philly author and historian Celeste Morello.
Caparella says she has seen Natale's manuscript. "It's a great project. It's his take on the Philadelphia mob from the very beginning. He touches on stuff that hasn't been reported before such as how the mob spread to Atlantic City," says Caparella, who is too busy with art and other projects to write the book.
It turns out John Bolaris is dating a Playboy model. Go figure. Monday, when we told you Playboy was writing about the Fox 29 meteorologist's Miami escapade in which he was drugged and scammed by two Eastern European women, we joked that usually he is chasing Playboy material, not that he is Playboy material himself.
We've since learned that Bolaris, 53, recently began dating Erica Smitheman, 32, who appeared in several Playboy Special Editions from 1999 into 2002.
Smitheman, a Camden County College grad who works in sales, appeared in "College Girls 1999," "Nude College Girls 2000," and the "Book of Lingerie" in 1999 and 2002.
Fox 29 reporter Chris O'Connell was attacked during a live broadcast from the site of a South Philly animal hoarder story at the beginning of Tuesday's 10 p.m. newscast. O'Connell returned to the broadcast later and said that he and cameraman Dave Edwards were OK and that the attacker, who he identified as the homeowner's son, was in police custody.
Fox 29 Reporter Attacked During Live Report: MyFoxPHILLY.com
Hustler publisher Larry Flynt visited the National Constitution Center for the first time Tuesday morning, though he has been honored with a plaque there commemorating his work in furthering the First Amendment, since the center opened in 2003. Flynt appears on the American National Tree, which features 100 Americans, some famous, some largely unknown, whose actions advanced and protect the constitution. Flynt was in town for a Free Library event Tuesday night promoting his book ""One Nation Under Sex: How the Private Lives of Presidents, First Ladies and Their Lovers Changed the Course of American History.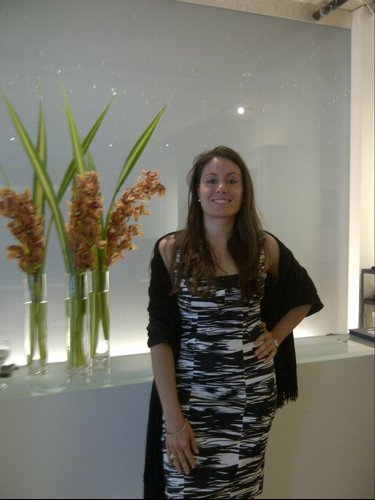 We're not sure if Ed Rendell describes all his friends as "stunning," but he did use the term yesterday about Peruvian-born beauty Lucia Zapatero, with whom he was spotted brunching Saturday at Parc on Rittenhouse Square.
Zapatero, 33, is director of marketing for Knowledge@Wharton, an online business-analysis journal of Penn's Wharton School of Business, and we're told she and Rendell, 67, have recently begun seeing each other.
Reached by phone yesterday, Rendell insisted that the pair were only "good friends."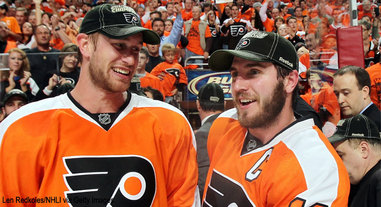 The hard-partying ways of Flyers captain Mike Richards and center Jeff Carter played a major role in the organization's decision to trade both players in June, say two Flyers who played with the pair last season.
Carter was sent to the Columbus Blue Jackets for free agent forward Jakub Voracek and first- and third-round picks in the draft, and Richards was traded to the Los Angeles Kings for Wayne Simmonds and Brayden Schenn.
The two unnamed players said that the Flyers front office was disappointed in Carter and Richards' longstanding party lifestyle and that teammates were concerned about the pair's drinking.

Will Smith surprised the crowd at the Charlie Mack Talented Teens Finals Competition Saturday night at the Yesha Fellowship Hall (2308 Snyder) when he came on stage to address the audience and encourage kids to follow their dreams.
The event was part of the annual Charlie Mack Celebrity Party 4 Peace Weekend. Mack, who was also surprised by Smith's appearance, is a longtime friend and bodyguard of the Overbrook native superstar.
Smith also turned up for the Sunday premiere of "Streets," a film Mack produced and which features local actress Nafessa Williams, now seen on "One Life to Live." Tyrese, and Philadelphia International Records mogul Kenny Gamble were also among guests.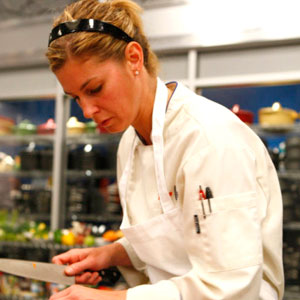 You can catch model Tyson Beckford and Mark-Paul Gosselaar, who now stars in TNT's "Franklin & Bash," but will forever be known as Zack Morris of "Saved by the Bell," outside
Kiehl's (18th & Walnut) from 11 a.m. to 1 p.m. on Aug. 1. They are just two of the motorcycle riders in Kiehl's LifeRide for amfAR, an AIDS research organization, that begins its ride from the store.
Former "Top Chef" contestant Jennifer Carroll, who runs the Ritz-Carlton's 10 Arts by Eric Ripert, will host the event.