Archive: July, 2010
Chris Noth, who played Mr. Big in "Sex and the City" threw out the ceremonial first dice at Parx Casino (2999 Street Rd.) in Bensalem Sunday night. The casino just started live table games, including craps (clearly), blackjack and roulette.
Screen legend Ernest Borgnine and wife, Tova, stopped into Silverspoon (503 W. Lancaster) in Wayne Friday. Tova, who regularly sells her beauty line on QVC, is a frequent guest of the restaurant, and the couple visited while shopping.
The actor, 93 years young, told owners Ruth and Rich Silverberg that they had a lovely, charming place.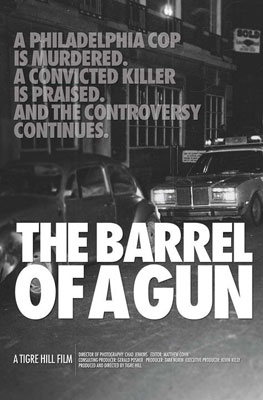 Tigre Hill is shooting a video with Extreme frontman Gary Cherone on Sunday morning in Center City. The video is for a song that Cherone is contributing to Hill's upcoming film "The Barrel of A Gun," about the controversy surrounding Mumia Abu-Jamal, convicted in the 1981 murder of Police Officer Daniel Faulker.
The film premieres Sept. 21 at the Merriam Theater (250 S. Broad). Tix are on sale tomorrow, at kimmelcenter.org.
They're priced at $46.99 (4699 was Faulkner's badge number) or $100 for a VIP ticket, which gets you a good seat and an after-party at the Irish Pub (1123 Walnut). Faulkner's widow, Maureen, is here for Sunday's 23rd annual Irish Pub Tour de Shore, which supports the Daniel Faulkner Education Fund. Bicyclists leave the Irish Pub (2007 Walnut) for a 65-mile-ride to its sister location in A.C.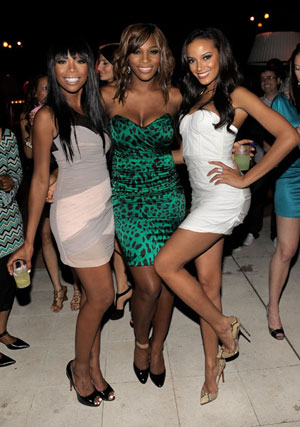 That foot injury that kept Serena Williams from appearing at Villanova's Pavilion Tuesday didn't keep her from wearing heels to her ESPY Awards party Monday in Bel Air.
The Wimbledon champ was supposed to take part in the Philadelphia Freedoms event in an exhibition match, but organizers said that she bailed due to a foot injury. Williams missed three other World Team Tennis events due to what appears to be a small cut on her right foot. We can't imagine that the high heels that Williams was photographed wearing (with a small Band-Aid on her foot) at her party Monday or at the Saturday wedding of Nuggets star Carmelo Anthony and former MTV personality LaLa Vazquez would have made walking any easier for her.
"She loves World Team Tennis and loves playing every year, and was disappointed she couldn't play," said World Team Tennis spokeswoman Rosie Crews. Williams' spokeswoman said that she had "no comment at this time" on the extent of the injury.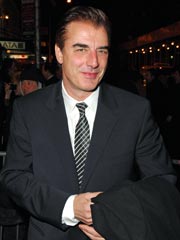 Chris Noth, Mr. Big from "Sex and the City," will be at Parx Casino (2999 Street Rd.) in Bensalem Sunday night to host the launch of live table games at the casino. Noth, now seen on "The Good Wife," will throw out the ceremonial first dice around 6:30. Parx is opening 57 table games including craps, blackjack, three-card poker, baccarat and roulette.

Mayor Nutter sure works late hours. Nutter and a young blonde talked over drinks at the Happy Rooster (16th & Sansom) close to 1 a.m. Thursday as two members of his police detail loomed nearby. Nutter's spokesman Doug Oliver said he was unable to identify the woman based on the mayor's schedule of activities that day.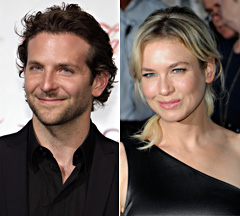 Bradley Cooper just signed up himself and girlfriend Renee Zellweger for several months at the Aquatic and Fitness Center in Jenkintown (921 Old York). The "Hangover" star is spending some time in the area with his parents who live nearby. Cooper, a Germantown Academy graduate, and Zellweger, who were in town recently while he shot "The Dark Fields," worked out at the gym before while visiting family.
Click here to read more from our column in Wednesday's Daily News.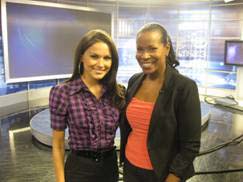 "Biggest Loser" alum Nicole Brewer (right) now a plus-size style expert for David's Bridal Style Council was at CBS3/CW Philly studios Friday where she met digital journalist Nicole Brewer (left), a former Miss Pennsylvania. The Nicoles shared laughs about how they regularly get news about each other any time they Google themselves.