Archive: July, 2010
Bensalem native Christina Perri 's "Jar of Hearts" has blown up on iTunes after the Archbishop Ryan grad performed the mournful ballad on the Fox hit "So You Think You Can Dance."
We reported a few weeks back that Perri's song would be heard during a dance performance. It was so well received by fans that she was asked back to sing live.
Perri, who turns 24 soon, moved out to Los Angeles on her 21st birthday, says mother, Mary, who owns Perri's Barber & Hairsyling (2755 Hulmeville) in Bensalem with her husband Dante.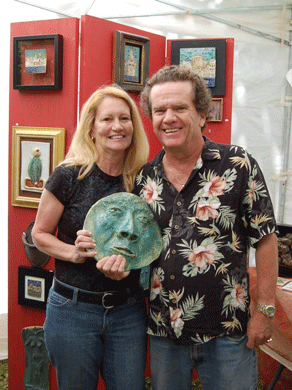 Butch Patrick regularly hears from fans who've had a crush on him since the '60s, when he played Eddie Munster on "The Munsters." "But not from a lot of cheerleaders," Patrick said, with a chuckle.
The actor just moved near West Chester to be with former Eagles cheerleader Donna McCall, who was a young "Munsters" fan with whom he corresponded in 1964. McCall, a retired hospital pharmacist, e-mailed Patrick a few months ago to say that something had triggered her memory of him. Patrick, who lived in Florida and Los Angeles, kept in touch with McCall, and the pair met in May at a vampire convention near Pittsburgh.
It was love at first bite, er, sight.
Brandy Bell, the former CBS 3 reporter who later anchored videos on Philly.com, is now working in news parody videos for The Onion, the popular humor paper/site that calls itself "America's Finest News Source." Bell plays tabloid reporter Alex Blair in the piece, and will return as the reporter in a few more videos. She didn't want to give away any gags, and we don't blame her, but said her next video is about Oprah.
Jennifer Aniston Adopts 33-Year-Old Boyfriend From Africa
Anna Kournikova, playing for the St. Louis Aces, against the Philadelphia Freedoms, threw a bit of a fit when a judge warned her for saying "Jesus Christ!" Kournikova fired back, "You can't say Jesus Christ? That's a rule? Get the rule book, look it up! Jesus Christ!," confirms Comcast-Spectacor spokesman Ike Richman.
Before the World Team Tennis event at the Pavillion at Villanova, Kournikova talked about injuries and rehabbing with Flyers forward Ville Leino - who is on crutches after recent surgery - She had to shell out $300 for a cab from the airport to Villanova after her driver locked the keys in the limo.
The Freedoms play their final World Team Tennis match tonight against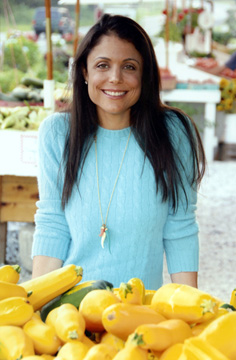 "Real Housewives of New York" star Bethenny Frankel signs bottles of her Skinnygirl Margarita from 5 to 7 Thursday night at the PA Wine & Spirits at Franklin Mills. Frankel, who has her own Bravo series "Bethenny Getting Married?," created the cocktail because she wanted to make a lower calorie, natural, ready to drink margarita. Skinnygirl samples will be offered at the event for those over 21. The 750 ml bottle costs $13.99.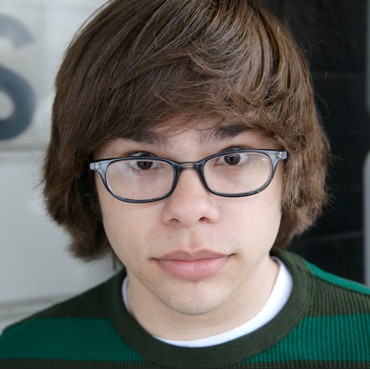 Bristol native actor Charlie Saxton has a big plot line coming up on HBO's "Hung" Sunday and the following week, but he doesn't want to give away details. "It's the best acting I've had a chance to do on the show," says the 20-year-old, who plays the teenage son of a well-endowed male prostitute and teacher.
Saxton will soon be seen in the film "Twelve," directed by Joel Schumacher. "Twelve" premiered at the Sundance Film Festival in January.
He just shot a movie called "I Am Ben," co-written and directed by his "Bandslam" co-star, Gaelan Connell, and also featuring Tim Jo and Elvy Yost from "Bandslam." Saxton says that it's "very humbling" to be recognized by fans.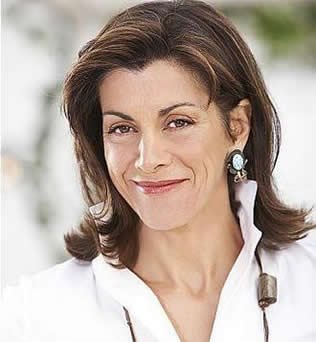 Actress Wendie Malick will introduce and answer questions following a 5 p.m. screening today of "You Can Have It All," at the Ritz East (125 Sansom).
The "Just Shoot Me" actress was here in April shooting the romantic comedy, which played QFest twice already, largely at the Rittenhouse Hotel.
Malick's "Hot in Cleveland" shooting schedule has kept her very busy but she offered to come to town to help the film in any way she could, director Jay Arnold told us earlier today.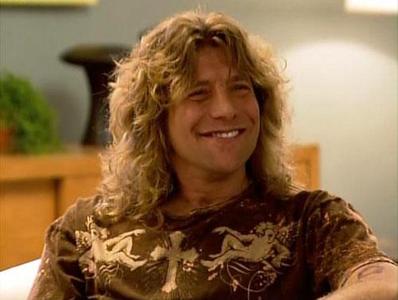 "I'm just an underdog who wants to get his life back together and fulfill his dreams before he dies," says Steven Adler, original Guns N' Roses drummer, who played on the best record of all time, "Appetite for Destruction."
Adler, who was kicked out of the band when his heroin problem got out of control, is now clean, thanks, he says, to Dr. Drew Pinsky, on whose VH1 show "Celebrity Rehab" Adler has appeared. The rocker and his new band, Adler's Appetite, play July 27 at the Mill Creek Tavern (4200 Chester). From 6 to 7 that night, Adler signs copies of his new memoir, "My Appetite for Destruction," at the Barnes & Noble on Rittenhouse Square.
Adler says that writing the book was a healing experience because he kept so much anger and pain bottled up inside.