Archive: July, 2009
The phones at the Los Angeles studio of West Philadelphia native fashion designer Rashida Blalock have been ringing off the hook since Rihanna wore jeans from Blalock's Pinkney Turner line at a recent show in London.
Blalock has been the longtime stylist of Rihanna's ex-boyfriend Chris Brown, which is how Blalock, a Lamberton High grad, met Rihanna. Blalock, nicknamed "Pumpkin," is still working on the line, which will be available at boutiques and online through her Web site. She's hoping to donate a portion of sales to area schools that lack art and music programs.
Dan Gross
Here's Action News anchor Rick Williams in costume as Lumiere the French candlestick for the Moorestown Theater Company's production of Disney's Beauty And The Beast, playing at the William Allen Middle School (801 N. Stanwick) in Moorestown. This isn't Williams first time on the stage, but it is the silliest he's looked. Last year the newsman played The King in the company's production of "The King and I." Remaining performances are at 7 p.m. Thursday, Friday and Saturday with a 2 p.m. matinee Saturday. Tix available online or by calling 856-778-8357.
Dan Gross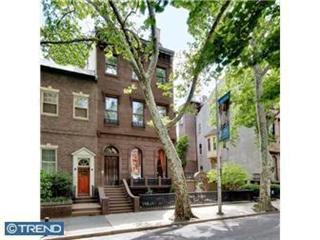 A palatial Washington Square West-area home used to shoot the film "Beloved," is on the market for just under $6 million. The six-bedroom, six-bath home at 814 Pine St. featured prominently in the 1998 film starring Oprah Winfrey and Danny Glover, based on the Toni Morrison novel. The online listing handled by Mike McCann and Margo Weil, of Prudential Fox and Roach, doesn't mention the film but amply illustrates the luxe features of the property, including its large garden.
Dan Gross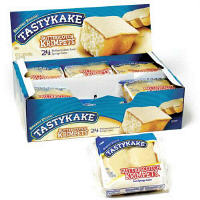 Your Humble Narrator will be off until Monday, July 20, training for a Butterscotch Krimpet-eating contest.
Feel free to talk amongst yourselves.
Dan Gross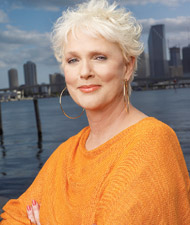 "I am not gay, but I am festive," says actress Sharon Gless who receives the Gay Icon Award Sunday after a Philadelphia Q Fest screening of "Hannah Free," in which she stars. Gless says the gay and lesbian community has warmly embraced her since she played Christine Cagney on "Cagney & Lacey," and that many lesbians have told her they thought her husband of 18 years, Barney Rosenzweig, is a beard. Gless's gay cred also expanded when she played the cool and approving mother of a gay character on "Queer As Folk."
"Hannah Free," which screens at 4:45 on June 19 at the Prince Music Theater (1412 Chestnut) was written by Claudia Allen, in whose play "Cahoots" Gless appeared in in Chicago. The actress calls the film " a labor of love," shooting over 18 days with a budget of only $200,000.
Gless now appears on USA hit "Burn Notice," in which she plays Madeline Westen, the no-nonsense mom of a former U.S. spy who was blacklisted by the government and now takes odd jobs helping people in trouble. It tapes through September in Miami which she calls home. In January and February Gless will perform a play, "A Round Heeled Woman," in San Francisco. Gless optioned movie/TV rights to the book by Jane Juska, but said it didn't work as a series, so she turned it into a play.
Dan Gross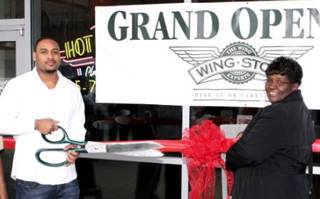 Indianapolis Colts defensive tackle Raheem Brock is behind on child support by more than $7,500, ex-wife Deziree Williams said. Brock and Williams wed in June 2002 and divorced in October 2005. Their daughter was born in July 2003 after the couple had separated. A child-support payment plan signed in a Philly court in April 2007 holds that Brock, who made $3,120,480 with the Colts last year, is to pay $3,500 per month for child support.
Williams, 30, a computer teacher at area private schools, says Brock, 31, is behind more than $4,000 from the past eight months and withheld his July payment because she would not allow him to see the child. Williams admits that she has kept Brock from seeing his daughter for a month, telling him that he needs to pay up first. Williams says she has asked Brock repeatedly for the money and that he has avoided her, and more recently said that their lawyers could work it out. The couple met at Temple and dated throughout college, marrying the first year the Dobbins High grad played for the Colts.
From July 2007 to Oct. 2008 Brock was to pay $3,000, witholding $500 per month to cover a loan he had previously made to Williams. As of Nov. 2008, his payments should have been back to $3,500, but he has paid only $3,000 monthly, according to Williams' bank records.
Dan Gross
Jack Nicholson and Paul Rudd worked together on a scene yesterday for the untitled James L. Brooks romantic comedy that was shooting for a second day at the Widener Building across from City Hall. The pair wore suits and were positioned around a conference table, filming on the third floor and visible from the street below. Nicholson plays the father of Rudd, who competes with Owen Wilson for the affection of Reese Witherspoon.