Archive: July, 2008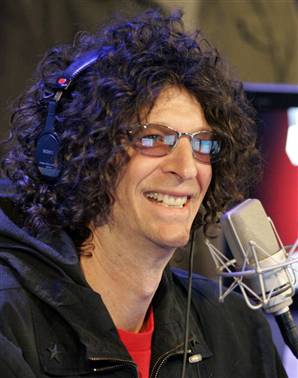 Howard Stern says that CBS 3 should apologize to Alycia Lane and give her back her job. On his Sirius Satellite Radio show yesterday, Stern, a friend of Lane's boyfriend, Chris Booker, formerly of Q102, said he used to think Lane was a bit nutty when she complained that she didn't understand how personal stuff about her was getting in the papers, but now he feels for her. Stern believes that the federal charge Monday against Lane's former co-anchor Larry Mendte, alleging that he hacked her private e-mails 537 times this year vindicates her. CBS 3 should admit it made a mistake in firing her, he said.

Paul Rosen, Lane's attorney, told us yesterday he was unaware of Stern's remarks, but "they are my sentiments exactly.""If they did the right thing that any quality employer should do, they would apologize to her for the harm caused by their employee and her co-anchor, and offer her the job Larry took away from her," Rosen continued by e-mail.

Rosen said that if Lane went back on air, "the old ratings she garnered will be back and her reputation can begin its comeback. It is a win-win for the station and Alycia, and puts the emphasis on the real criminal in this macabre story of Larry's jealous criminal obsession to destroy Alycia."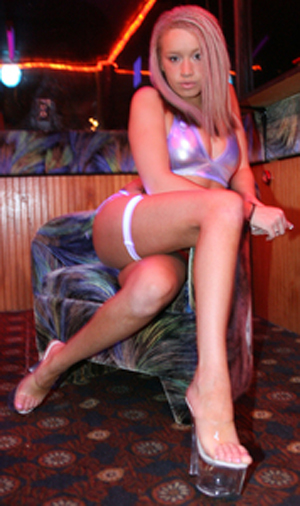 Bucks County babe Brianna Taylor plays the Tin Angel (20 S. 2nd) on Aug. 10. Taylor, recently seen on MTV's "The Real World XX: Hollywood," grew up in Warminster and for two years worked as a stripper at Double Vision (1138 Easton) in Horsham. She'll perform songs from her self-titled EP on Chamberlain Records. You can preview her songs on her My Space page.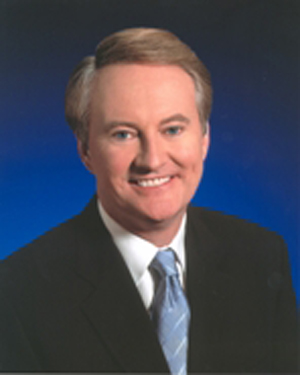 Acting U.S. Attorney

Laurie Magid

is expected to announce at 1 p.m. that former CBS 3 anchor

Larry Mendte

has be charged by information with one count of unauthorized access to a computer system, related to the federal investigation of whether Mendte hacked the private e-mails of former colleague

Alycia Lane

. Legal community sources tell us that when one is charged by information, rather than indictment, it typically signals a plea or sentencing agreement has been reached. Neither

Patty Hartman

, spokeswoman for the U.S. Attorney's Office or Mendte's lawyer

Michael Schwartz

immediately returned calls for comment this morning.

UPDATE: Read the full story from Kitty Caparella in today's paper.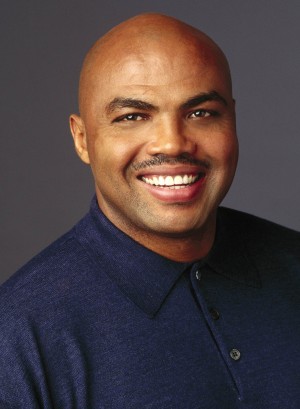 Christian Abate

majored in education at Temple, but put his studies on hold for a few years while having financial hardship.He's worked as a busboy for eight years at Saloon (750 S. 7th), where he struck up a friendship with one generous regular at the Italian restaurant who volunteered to pay his Temple tuition.

During a visit to Saloon last summer, Charles Barkley asked Abate how he was enjoying teaching, and was disappointed to learn that Abate had still not returned to Temple because of problems securing financial aid. Abate, 28, of South Philly, started at Temple in 1997, months after graduating from St. John Neumann High.

Sir Charles told Abate he would like to help him with his tuition, and Abate wasn't sure how to respond. Barkley didn't give him much time, telling Abate that he had the length of Barkley's meal to decide. Abate wisely accepted.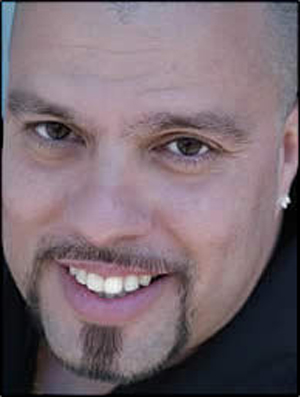 Shawn Acosta

, the wife of Wired 96.5 morning man

Chio

has filed for divorce. "She and Chio are parting as the best of friends," says her attorney

Lois Garber Schwartz

, adding that her client has no further comment. The couple in April celebrated their 20th anniversary in April at the Victor Cafe (13th & Dickinson) and had been seen together publicly several times since. In January 2006, Chio aka

Tim Acosta

, accepted a radio gig at XHTZ in San Diego, California, and quit the next day. "The truth of the matter is I had two options," the former Q102 morning host told us at that time. "I could either stay in San Diego and let my marriage and family dissolve, or move home with no job and put my family back together. In the past, I've put radio first before my wife and kids, but now it was time to put my professional career on hold and fix the most important thing in my life," he said of Shawn and the couple's three children. Chio

did not immediately return a phone call this afternoon.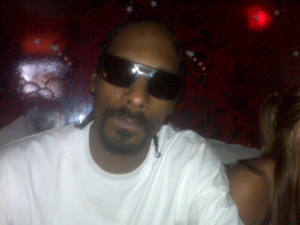 Snoop Dogg

took this picture of himself on the cell phone of Wired 96.5's

G-N Kang

late Tuesday night while the rapper partied at G (111 S. 17th) after playing the Festival Pier with

311

. Snoop partied till close in the club's Mogul Room where a seemingly endless parade of hotties, including Kang, and many notties dropped in to hang with Snoop and crew. Phillies

Ryan Howard

and

Shane Victorino

paid their respects to the rapper at the party sponsored by Landy Cognac. Snoop was scheduled to be there for less than an hour but hung until close. NFL Network analyst/former Iggle

Brian Baldinger

were among guests as were 100.3 the Beat's

Janita "Applebaum" Styles

and husband

Jessiah Styles

who were also celebrating his 35th birthday. Clothier to the Stars

Baba Taiye Renfrow

of Distante (1510 Sansom) could also be found hanging late in the club's VIP area.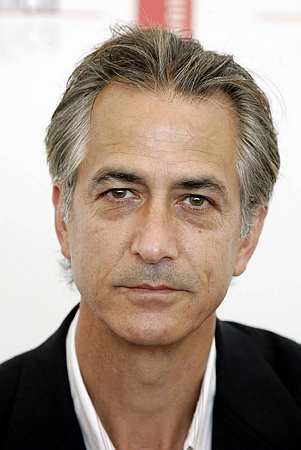 Don't be surprised if you see "Good Night, and Good Luck" star David Strathairn around town. The actor told a woman who approached him around 12th & Spruce Monday night that he has been working in town for about a week, though we're not quite sure on what. Strathairn, whose films also include "The Bourne Ultimatum" and "Eight Men Out" has worked here before, including starring in "Cherry Docs" at the Wilma in 2000, in 2002 in "Every Good Boy Deserves Favor" at the Kimmel Center and a show at People's Light and Theatre Company. His last agency says it no longer reps him and he has listed no current contact information with the Screen Actor's Guild.

UPDATE: It turns out Strathairn is in town for a reading as part of the PlayPenn festival being held this week at the Adrienne Theater (2030 Sansom). The annual event is staged to help playwrights develop new works. Strathairn will read "The Human Equation" by Peter Bonilla at 8 p.m. July 25. Tickets are free, but should be reserved in advance by calling 215-568-1434. The festival, intended as a vehicle for playwrights, chose to not make a fuss about, or even announce, the actor's participation. Visit playpenn.org for more information on the event, which runs from tomorrow through July 27.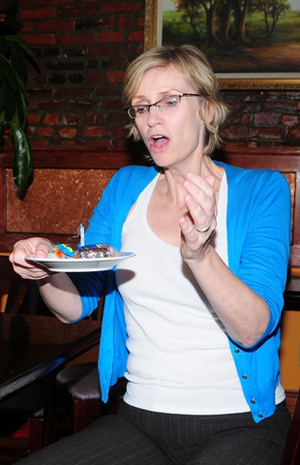 Jane Lynch, whose credits include "The 40-Year-Old Virgin" and "Best in Show," slurped oysters, one of her favorite foods, Friday at XIX at the Park Hyatt at the Bellevue. Lynch, here to receive the Artistic Achievement award from the 14th Philadelphia International Gay & Lesbian Film Festival, was a guest of Thom Cardwell, development Director for Philadelphia Film Society, which produces the festival, as were her "Tru Loved" director Stewart Wade, and festival shorts programmer Rob O'Neil. Lynch's co-star in "Tru Loved," Alec Mapa, will be town on Friday to receive the festival's GLBT Entertainer of the Year award. Sunday morning at Mixto (1141 Pine), Lynch was given a chocolate Tastykake with a birthday candle as a surprise from festival interim managing director Mark James for her 48th birthday, which was yesterday. Other guests, including Hollywood photographer Michael Childers and producer Jerome Hellman, here for the 40th anniversary tribute to "Midnight Cowboy" and its late director, John Schlesinger (also a past PIGLFF artistic achievement winner), chimed in, singing birthday wishes to Lynch. She received a gift of personalized note cards from Fabulous Stationery from IMPAX Marketing's Jay Arnold, a host of this year's festival.