Archive: June, 2011
Baltimore Ravens quarterback Joe Flacco and his longtime girlfriend Dana Grady married Saturday at Church of the Holy Saviour in Westmont, N.J. The Aubudon High School sweethearts tied the knot in front of about 300 guests and later partied at a reception at the Hyatt Regency at Penn's Landing.
Flacco, 26, and Grady, 26, an X-ray technician at Cooper Hospital, have been together for about nine years and were long distance while he went to college at both Pitt and Delaware and she studied at Rider. The couple were registered at Crate & Barrel and Macy's.
Chase Utley's mother has confirmed what we reported nearly three weeks ago, that the Phillies star and his animal activist bride Jen are expecting their first child.

Neither Chase nor Jen has commented on the pregnancy but when Terrell Utley was interviewed on yesterday's Tiffany and Michael in the Morning sho, the hosts told Mama Utley asked of the pregnancy they read of in our column, the future grandmother was glad to confirm.

"Now I can actually walk into a baby store," an excited and proud Mama Utley told hosts Tiffany Hill and Bill Tafrow, filling in for the vacationing Michael Chew.
In Tuesday's column we ran an item about Onion arts and entertainment editor Emily Guendelsberger, 27, who suffered a broken leg and bruising during an attack Saturday night near Broad and Spring Garden by a mob of wilding urban youth hellbent on violence and vandalism.
Several Daily News and Inquirer stories have been posted on Philly.com about the flash mob attacks, but the thing most lacking was the reader comments from the end of the stories which the powers that be at Philly.com promptly deleted.
We have been assured by Philly.com that comments here will not be deleted. Now let's see a lively and spirited debate...

"This definitely woke me up. Coming from a "Jackass," I recommend to everybody, don't get behind the wheel if you've been drinking. Just don't," Bam Margera said Monday on 93.3 WMMR's Preston & Steve show.
His wake up call of course was the death last week of his best friend and "Jackass" co-star Ryan Dunn, killed after crashing into a tree while drunkenly driving his Porsche approximately 130 m.p.h. on Rt. 322 in West Goshen.
"Whenever you're drunk you think you're not. If you even drink at all, don't get behind the wheel," said Margera, who sent mixed messages on the radio show as a few minutes earlier, he told Preston & Steve that "I would never drink and drive from now on. I might have a beer or two or whatever but I would never officially drink and drive."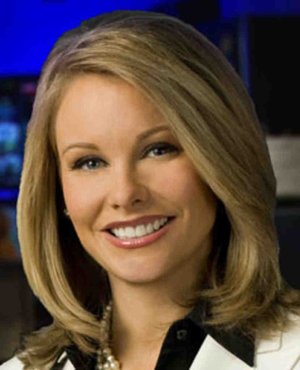 CBS 3 anchor Susan Barnett guest hosts "The Talk" on Friday.
She'll join West Philly native Holly Robinson Peete, Sharon Osbourne, Leah Remini and Sara Gilbert on the nationally broadcast show that airs here at 2 p.m. weekdays on CBS3.
Each day this week a CBS anchor from a major market will co-host. Barnett, who is expecting her third child, co-anchors CBS3's 5, 6, and 11 p.m. newscasts with Chris May, and Eyewitness News at 10 on the CW Philly with Dave Huddleston.
YouTube sensation Keenan Cahill fulfilled his "Teenage Dream" when he appeared onstage with Katy Perry Friday at the Wells Fargo Center.
Cahill, 16, of Chicago, has a rare genetic disorder called MPS6, and credits Perry with his online fame after she tweeted about his lip-synched version of her hit "Teenage Dream." Cahill's lip-synched videos of artists such as 50 Cent and LMFAO have been viewed millions of times. We spoke with Cahill Friday before he met up with Perry. He said he once hoped to be an actor or singer and took to lip-synching on YouTube to promote himself, and it took off.
"I'm reaching my dream," he said. "I have a single coming out. Hopefully 50 Cent will be on it."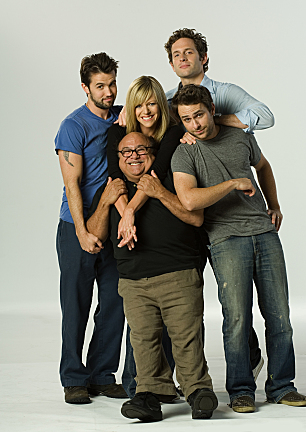 "It's Always Sunny in Philadelphia" will be shooting this morning and afternoon outside Varga (10th & Spruce). The FX show will be taping for its seventh season around town for another week or so.
Friday night, the cast, including Danny DeVito, the show's South Philly-native creator Rob McElhenney, his co-star/wife, Kaitlin Olson, their baby son, Axel, and actor Glenn Howerton, dined at Melograno (2012 Sansom).
Many stars would have tried to cut the line at Jim's Steaks (4th & South) Thursday but Tom Hanks didn't even think about it when he turned up for a cheesesteak during a short break from interviews promoting his new film, "Larry Crowne," which opens July 1. Hanks didn't have time to wait and left without a steak but later tweeted that "Philly means cheesesteak and Ukee," a shout-out to CBS 3 anchor Ukee Washington. Hanks turned heads Wednesday night while strolling along Rittenhouse Square...
Pete Rose and Larry Christenson caught up over dinner at The Saloon (750 S. 7th) the other night. The pair, accompanied by Rose's lingerie-model girlfriend, Kiana Kim, and Christenson's wife, went for lobster, langostino and crab dishes. The 1980 Phillies World Series Champions signed autographs for anyone who asked, with Christenson at one point going to his car to get a baseball for Rose to sign for a Saloon staffer...
Charles Barkley stopped in for dinner at Anthony's Coal Fired Pizza, in Wayne (321 E. Lancaster), a couple of nights back. Sir Charles went for pork ribs with vinegar peppers and posed for a picture with staff...