Archive: June, 2010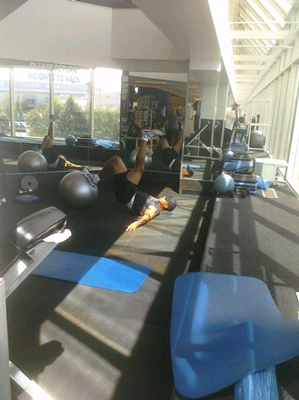 Tiger Woods worked out at Bally's in King of Prussia this afternoon after his first day golfing at the AT&T National. Woods, accompanied by caddy Steve Williams, and a few other guys, did some free weights and stretching with an exercise ball. Dressed in head-to-toe Nike gear, Woods was gracious to gym members who came over to say hello including Kurt Laufer, of the (NSFW) GirlsofPhilly.com, who told Woods to "Give 'em hell this week." Laufer was tempted to offer to introduce Woods to one of the sexy models on his website but took the high road instead.
Jon Bon Jovi touched down on the helicopter landing pad atop SAP's headquarters (3999 West Chester Pike) in Newtown Square. He's the keynote speaker at today's opening ceremony of the AT&T National at Aronimink. The Jon Bon Jovi Foundation, Tiger Woods Foundation and Boys & Girls Club are the charity partners in the golf tournament.
This story has been updated.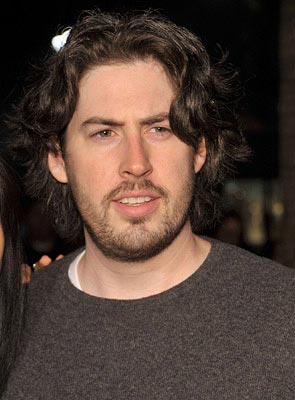 The last time Jason Reitman was in Philadelphia, he was directing an NHL spot with former Flyers center Peter Forsberg.
Last night the filmmaker spoke at a private screening of his Academy Award-nominated hit "Up in the Air" at the Franklin Institute that was open only to invited Chase Sapphire cardholders.
Reitman, who also directed "Juno" and "Thank You for Smoking," says he's taking some time off to write and develop scripts. He's working on adapting Joyce Maynard's novel "Labor Day," but isn't rushing himself.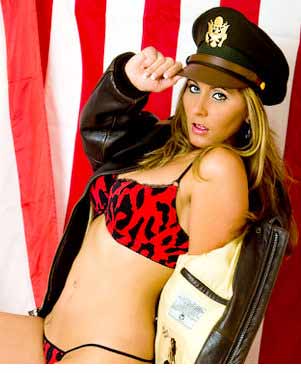 Leave it to Damon Feldman to lure one of Tiger Woods ' legions of former mistresses to the area while the golf great will be playing in the AT&T National at Aronimink in Newtown Square this weekend. Feldman, the embattled Celebrity Boxing promoter, is bringing Devon James to the area Thursday for a news conference at Top Dog (2310 W. Marlton) in Cherry Hill.
Feldman's booked James, a porn performer who outed herself as Tiger's 15th Hole, for a July 30 bout in Atlantic City in what's called a wrestling match but is a boxing card with cartoonishly oversize padded gloves. She'll take on Jessica Grey, of the Baltimore Charm Lingerie Football League squad.
Japanese eating machine Takeru Kobayashi will not take part in the Nathan's Famous Fourth of July Hot Dog Eating Contest, according to Major League Eating, which means that Royersford's Bob "Notorious B.O.B." Shoudt has his sights set squarely on reigning champ Joey Chestnut.
Kobayashi, who held the coveted Mustard Yellow Belt from 2001 to 2006, was unseated by Chestnut, a three-time winner of 610 WIP's Wing Bowl in 2007, 2008 and 2009. Competitive-eating sources say Kobayashi may have backed out due to fear of losing again to Chestnut, but Chestnut isn't so sure. "I'm fully expecting him to compete," Chestnut said. "I think he's trying to pull a sneak attack the same way he did with the fake jaw injury a few years ago," Chestnut, who chomped a record 68 hot dogs in the 10-minute contest last summer, told us yesterday.
Shoudt, who's a friend of Chestnut's, said yesterday that he's "gonna need some luck" to outeat him, even though "I've annihilated him in ribs, grits, chili spaghetti. He's a beatable guy."
While some of Larry Platt's former Philadelphia magazine employees told us Friday they were surprised his ill-mannered jesting, tackling people in the hallways, and other un-bosslike behavior didn't lead to his ouster sooner, the former editor celebrated his Philly mag career and his future over dinner at Franco's Osteria (3900 City Ave.).
With him were his spouse, Bet, and pals Charles Barkley and Fred Lavner, of RetroPhilly.com, their wives Maureen and Elyse, and the Lavners' son Richie.
Platt, who oversaw the mag for eight years, and its parent company, Metrocorp, both announced Friday that he resigned. We reported Friday on PhillyGossip.com and in Saturday's Daily News that sources said the decision was made by Metrocorp not to renew Platt's contract, which was up in August, and based more on his antics and methods as a boss and less for his editorial judgment.
Comedian Craig Kilborn just visited Philadelphia for the first time, but he spent his childhood rooting for the Sixers.
The Minnesota-raised Kilborn, whose new talk-show "The Kilborn File," premieres at 7 tonight on Fox 29, says he grew up "obsessed with Dr. J."
In addition to Julius Erving, Kilborn says he was a huge fan of late, great Sixers announcer Dave Zinkoff and used to do a Zinkoff impression. Kilborn says his new show will "be the first comedic topical show at dinnertime. We have the first jokes of the day," he said of the program that will tape about 9 a.m. weekdays in Los Angeles.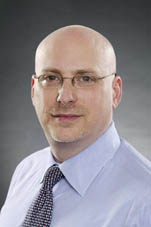 Philadelphia magazine yesterday parted ways with editor Larry Platt who was at its helm for eight years.
Platt's contract with the magazine is up in August, but he was informed yesterday that he would not stay on, we're told.

Sources tell us the decision was largely due to Platt's history of inappropriate and unprofessional remarks and jokes to his employees, in what closely resembled the behavior of the fictional "The Office" boss Michael Scott.
We hear that Platt's recent gift of a framed-photo of a cyst removed from his testicle to a departing female staffer, was one of the examples that led to the decision of Herbert and David Lipson, chairman and president of Metrocorp, which owns the magazine, to relieve him of his duties. The magazine announced today that Platt has resigned.