Archive: June, 2009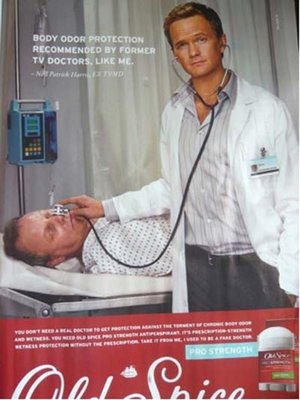 Neil Patrick Harris celebrated his 36th birthday Monday with other cast members of "The Best and the Brightest" at Morimoto (723 Chestnut). The film, which co-stars Amy Sedaris and Bonnie Somerville has been shooting around Center City and in Bryn Mawr. Harris and Somerville play parents who will do anything to get their child into an elite Manhattan kindergarten.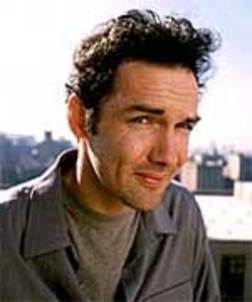 Norm MacDonald says he doesn't have any topical material. "I don't watch the news. I watch repeats of 'Rhoda' that air at the same time," he said when we asked if he wanted to try any new one-liners on our readers. But the former "Saturday Night Live" funnyman, who plays five sold-out shows at Helium (2031 Sansom) this week, says his material is all new.
MacDonald, who also starred in the hilarious "Dirty Work," is now working on a movie called "Grown-Ups," in which he plays "some dude named Geezer." The comedy stars Adam Sandler, Kevin James, David Spade, Rob Schneider, Chris Rock, Colin Quinn, Maya Rudolph and Salma Hayek. It's directed by Dennis Dugan, father of new Phillies draftee Kelly Dugan. MacDonald is also working on a TV show for FX called "The New Norm MacDonald Show," which he calls "a pretend reality show" in which he plays himself.
We asked MacDonald, who reprised his gum-chewing Burt Reynolds in the "SNL" finale "Celebrity Jeopardy" sketch last month, how Frank Stallone had been chosen as a frequent punch line on his "Weekend Update." "We just liked the picture of him," MacDonald says. "It was just a complete non sequitur. The jokes were so retarded, like 'There was a giant tsunami. What caused the tsunami? Yep, you guessed it, Frank Stallone," he said, thinking back on the gag.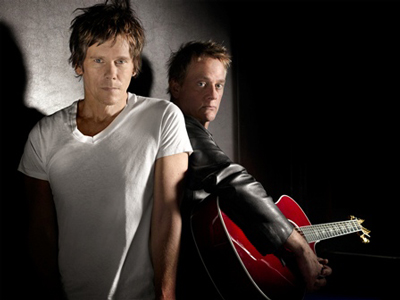 Center City raised actor Kevin Bacon and his brother Michael, who record and perform as The Bacon Brothers, on Wednesday will record a new version of "New Year's Day," the title track of their latest CD to benefit the Save the Mummers Fund. The Bacon Bros will be joined by R&B singer Bunny Sigler and the All-Star String Band, comprised of players from various Mummers string bands. They're recording with veteran producer and Sound of Philadelphia cellist Larry Gold at The Studio (413 N. 7th), and will follow with a press conference there that also includes String Band Association President John Pignotti. For more on the Save the Mummers fund, click here.
Jamie Hector, who played drug kingpin Marlo Stanfield on "The Wire," just wrapped shooting a film called "The Gift" in town. He stars as an aspiring rapper who runs a credit-card scam to raise money for a surgery necessary for his son, played by Tyire Johnson. Nicole "Hoopz" Alexander, of VH1's "Flavor of Love," plays his wife.
The film shot predominantly in Southwest Philadelphia where executive producer Steve "Stevie G" Gordon owns the Philly Breakfast Home (5355 Woodland), where the chef, Larry Washington, formerly of the Four Seasons, kept the cast and crew well fed. Stevie G and co-executive producer Terrance Glasgow, who have backgrounds producing and managing hip-hop acts, developed the story; its screenplay was written by Ken Kushner, also director of photography, and director J. Jesses Smith, who recently worked on a movie with 50 Cent. The film also features Michael Wright, Omar White of "Oz." Stevie G., who enlisted California producers Stevie Lockett and Troy Carter, hopes that the film plays in festivals, theaters and on cable, in addition to being issued on DVD.
Hector, who runs a New York nonprofit drama group for kids called Moving Mountains, said that he had fun at Donovan McNabb's White Party, and that he may be back in the area soon shooting another movie, about which he was mum on details.
Paris Hilton was accompanied by Heatherette designer Richie Rich to her Saturday night appearance at the Borgata's mur.mur nightclub where she danced in her Christian Louboutin heels. Earlier, Paris dined at Izakaya. The heiress, who stayed at the Water Club, and was recently linked to soccer star Cristiano Ronaldo, wouldn't tell Erin Elmore whether she has a boyfriend or not. Elmore, attorney and former "Apprentice" castmate interviewed Hilton for a Borgata entertainment website launching soon...Boston-bred Eagles owner Jeffrey Lurie was quietly cheering for the Red Sox Friday night at Citizens Bank Park where he hosted linebacker Stewart Bradley, some of Bradley's relatives, and some friends in the Eagles suite..."It's Always Sunny in Philadelphia" creator Rob McElhenney and co-star/wife Kaitlin Olson played Connect Four at the Raven Lounge (1712 Sansom) while director Fred Savage played the Megatouch trivia machine the other night. Raven bouncer Big J was recruited by producers to work on the "Sunny" set last week...While No Doubt's Gwen Stefani rocked the stage at the Susquehanna Bank Center in Camden Thursday night her musician husband Gavin Rossdale was backstage with the couple's sons Kingston and Zuma...Former Danity Kane singer turned Playboy model Aubrey O'Day was photographed looking like the missing Olsen Twin at The Deck in Essington Friday.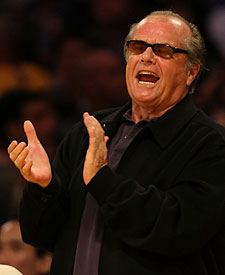 Jack Nicholson told a fellow Lakers fan that he'll soon be shooting a movie in Philadelphia. A source reports that his son spoke to Nicholson, a courtside fixture at Lakers games for years, at one of the two Lakers/Magic NBA Finals games at the Staples Center. The kid said hello to Nicholson and mentioned he lived near Philadelphia which prompted the actor to say that he would be working in the area very soon.
Nicholson is undoubtedly referring to the "Untitled James L. Brooks Comedy," formerly called "How Do You Know," in which he's been reported to have been considering taking the role of Paul Rudd's father. Bill Murray was first cast in the role. The film is a love triangle between Reese Witherspoon, the professional-type Rudd, and Owen Wilson, a baseball player. A film spokesman says Nicholson's casting has yet to be confirmed but that the movie starts shooting here in early-mid July after they wrap in D.C. Working with Brooks has proven successful for Nicholson, who won a Best Actor Oscar for Brooks' "As Good As It Gets."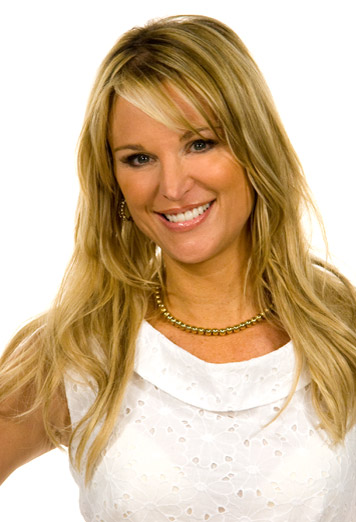 Kidd Chris is already breaking news on his new online radio show.
Juliet Huddy, co-host of Fox's "The Morning Show with Mike and Juliet," revealed Tuesday on KiddShow.com, where the former 94 WYSP host broadcasts 3 to 5 p.m. weekdays, that her five-month marriage is over.
Huddy said even her family didn't know the news during her interview which can be heard here. Huddy told Kidd Chris that "It's hard to hear every single day that you're a failure as a partner," and that you "gotta figure things out before you marry someone." She says she does not predict a fight over money with husband Doug Barrett, whom she married Jan. 23.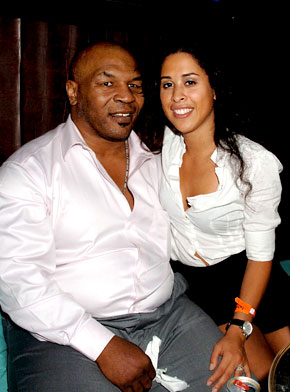 Mike Tyson just got married for the third time and the name of his new bride, Lakiha Spicer, may sound familiar.
Spicer, 32, served six months last year in a federal penitentiary after being convicted of fraud and conspiracy over receiving $71,000 for a no-show teaching job from the Sister Clara Muhammad School (47th & Wyalusing). Spicer's mother Faridah Ali served more than a year in prison for being one of two masterminds behind a scam that misdirected $274,000 in public funds from a program to educate adults in reading and math at the Islamic school in West Philly.
The former heavyweight boxing champ and Spicer have been dating on and off for years. Tyson's name was bandied about as a possible character witness for Spicer during a 2004 trial in which she was sentenced to house arrest and four years probation, but the legendary boxer, who can be seen in theaters now in "The Hangover," was not called to testify.