Archive: June, 2009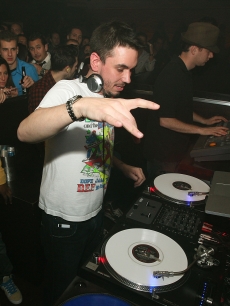 Rittenhouse Square-raised Adam Goldstein, better known as DJ AM, is a strategic partner and musical director of Dusk at Caesars in Atlantic City. On Friday the club is holding a private party but opens to the public with DJ AM spinning on July 4. Eric Millstein, former nightlife coordinator at the Borgata, where DJ AM often performed, left the Borgata in September and joined marketing group Red Stripe Plane Group to launch Dusk. The club will be open Tuesdays, Fridays and Saturdays. He expects athletes and celebrities to show up, but Dusk will not hire celebs to host parties. It'll be the only A.C. spot where AM spins. Many of the club's DJs will be on his Deckstar label. AM wasn't sidelined long from a September plane crash in South Carolina in which he was seriously injured. Four people were killed in the crash in which only AM and his friend and musical collaborator Travis Barker, of blink-182, survived.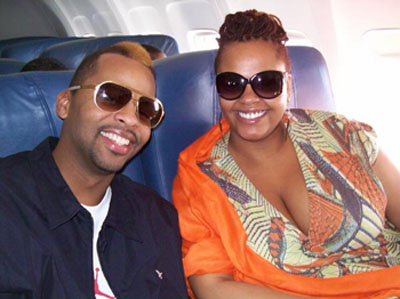 Soulful songbird Jill Scott told Essence magazine that she and her drummer Lil' John Roberts, who welcomed a son Jett Hamilton Roberts two months ago, have broken off their engagement and are no longer together. Scott says she's not sure if the split from Roberts was related to having the baby, but she says they "love our son and we are co-parenting and working on being friends." Roberts, who like Scott was Philly-raised, has also toured in Janet Jackson's band.
The Roots, who just got added to the bill with Sheryl Crow of the July 4 Welcome America concert on the Parkway, will also be engaged in a residency at Atlantic City's Borgata, starting July 24. The Philadelphia hip-hop heroes, now the house band on "Late Night with Jimmy Fallon," will perform July 24 at the Borgata's 1,000 seat Music Box theater, with a special guest to be announced. After the show, drummer Questlove will spin at the Borgata's mixx nightclub. The group recently sold out the 7,000 capacity Festival Pier at their second annual Roots Picnic which also featured Public Enemy, TV on the Radio and Philly raised Santigold. Tix are on sale Saturday for the first July 24 show for $49.50 on the Borgata's web site. There will be several more shows with the second expected around Labor Day.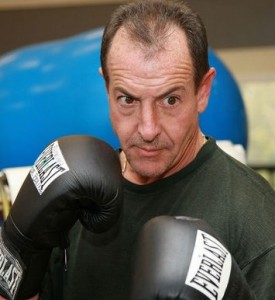 Michael Lohan, the bad-boy father of actress Lindsay Lohan, defeated "Survivor" villain Jonny Fairplay by TKO in a Celebrity Boxing bout Saturday night at the Ramada Philadelphia Airport, in Essington. Lohan plans to defend his Celebrity Boxing Federation welterweight title in August in Atlantic City. Meanwhile, Sugar Ray Leonard Jr., who aspires to be an actor not a boxer, fights nonetheless against Delaware County's Derek Macintosh at Celebrity Boxing 10 on July 24 at the Ice Works Skating Complex (3100 W. Duttons Mill) in Aston, Delaware County. The card is headlined by Jose Canseco against five-time Wing Bowl champ Bill "El Wingador" Simmons.
Some 105.3 WDAS-FM staffers are concerned for the future of the station and cite the recent cancellation of its annual Unity Day event as one sign of trouble.
"To get rid of Unity Day was stupid. How are you going to replace that revenue," one veteran 'DAS employee told us yesterday. "What's next, Powerhouse, the Q concerts?" wondered the staffer about whether Clear Channel Radio, which recently laid off thousands of staffers nationwide, would cancel Power 99 and Q102's annual signature events.
WDAS recently announced that "due to the difficult economic times," the station could not produce Unity Day this year. Last week Clear Channel announced that John Rohm, who manages its stations in Pittsburgh, would also be market manager of the Philadelphia cluster, which consists of WDAS, Power 99, Q102, Radio 104.5, Rumba 1480, and My106.1.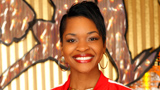 Kimberly Whittaker, a sixth grade math and social studies teacher at Richard Allen Prep Charter School says taping "I Survived a Japanese Game Show," was the best experience of her life. Whittaker, 26, who was born in Jamaica and moved to West Philly when she was 8, was excited to have "experienced another culture." The show premieres at 9 tonight on ABC. The Overbrook High and Temple graduate who has modeled since she was 12, says she's moving to Los Angeles this summer. She'll appear in a fashion show Saturday during the Kimmel Center's Summer Solstice.

Vice President Joe Biden and wife Jill are lunching at this moment at Saloon (750 S. 7th) where they have been regulars for years. Huge Secret Service presence both inside and outside the restaurant.
UPDATE: It turns out the couple were in town because Dr. Jill Biden had a consultation earlier today with an orthopaedist at the Rothman Institute over some shoulder pain, says the vice president's press office.
More on lunch: The VP went for his favorite Saloon dish, angel hair pasta with spicy tomato sauce while his sore-shouldered-spouse chose gnocchi with tomato cream sauce. They shared a tomato and mozzarella salad. The VP also charmed a table of older women on his way out when he stopped to talk to them.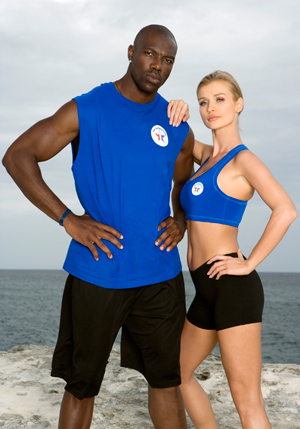 "There were no antics," replied television producer Bob Horowitz when we asked whether Terrell Owens was a handful during taping of "Superstars." Horowitz, who grew up in California but moved to New Hope about four years ago, is executive producer behind "Superstars," a reprise of ABC's old "Wide World of Sports," that pits athletes and celebrities in physical challenges. It returns to ABC at 8 p.m. Tuesday.
"He was animated, he was heckling, teasing. It was the T.O. you see on the sidelines at an NFL game with his helmet off and his hat on with two minutes left in the game," says Horowitz. The former Eagles receiver, now with the Buffalo Bills, is partnered with model Joanna Krupa on the six-episode series.
Horowitz's company Juma Entertainment, named after his daughters Julia, 14, and Maggie, 16, is also behind "The Singing Bee." The 10-episode sing-along, premieres at 10 p.m. Saturday on CMT, and is hosted by actress Melissa Peterman.