Archive: June, 2009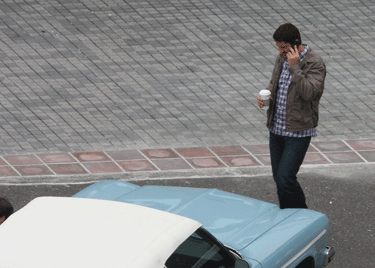 Jennifer Aniston hosted a dinner party for eight at her suite at the Water Club in Atlantic City where the actress stayed last week shooting "The Bounty," which co-stars Gerard Butler. We're told the Water Club and Borgata's butler staff served a meal that included menu items from Izakaya and Bobby Flay Steak, which Aniston selected. Aniston also dined at Bobby Flay with the film's director Andy Tennant, and also worked out daily at the Water Club's Immersion Spa.
Butler, who recently shot "Law Abiding Citizen" in Philadelphia, was no stranger to Immersion, working out there and also being treated to a Four Hand Massage by two massage therapists. The Scotsman was also spied studying his lines poolside after swimming laps at the Water Club's indoor pool. In the film, Butler plays a bounty hunter chasing Aniston, his fugitive ex-wife. "SNL" actor Jason Sudeikis co-stars. He and Butler shot a scene on the Borgata's porte cochere.
Top executives at Bensalem's Media Enterprises, Inc. are having an internal meeting today, a spokeswoman confirms, to decide whether the company will continue to air commercials for its products hosted by pitchman Billy Mays, who died at home Sunday in Tampa Bay, Florida. Mays, who was 50, worked infomercials for Media Enterprises' Mighty Putty and Mighty Mendit, and recenty taped spots for some of its newer products, which may or may not see the air.
UPDATE: Media Enterprises reports that in agreement with the wishes of the Mays family,his Mighty Putty and Mighty Mendit commercials will be pulled from the air until July 6, after his funeral. Additionally, on July 11 Mays will be seen on commercials for two new Mighty products: Mighty Tape and the Super Pack, which includes Mighty Putty, Mighty Putty Wood and the new Mighty Steel. "After ten years as Billy's business associates and personal friends there is no doubt that Billy would expect the show to go on," said Bill McAlister, president of Media Enterprises. "A brief moment of advertising silence seems to be fitting tribute to the world's greatest infomercial voice. He will be missed."
Mays' royalties from sales of Mighty products will go toward his family.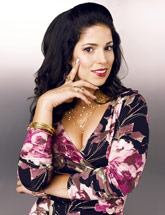 Congratulations to "Ugly Betty" actress Ana Ortiz, who gave birth over the weekend to a baby girl Paloma Louise Lebenzon, who People reports weighed 7 pounds, 10 ounces. She's the first child for Ortiz, 38, a University of the Arts grad and daughter of former City Councilman Angel Ortiz, and her musician husband Noah Lebenzon. Mark Indelicato, the Bucks County teen who plays her son on "Ugly Betty" tells People that Ortiz "will be an amazing mom."
Good Charlotte rockers Benji and Joel Madden played a surprise acoustic set Friday at the private opening of Dusk, the new club at Caesars in Atlantic City. It opens officially on July 4 with a party featuring the sounds of DJ AM, a partner in the club with owners Red Stripe Plane Group. Nicole Ritchie accompanied husband Joel Madden to the performance. She's seven months pregnant with the couple's second child and if you'll recall was once engaged to AM, raised as Adam Goldstein on Rittenhouse Square. AM was not at the party Friday.
Racing legend Mario Andretti and former Phillies catcher Darren Daulton were among guests at Dusk where Mark Stylz, resident DJ at the Palms in Las Vegas entertained the crowd in the main room and Philly's DJ Royale, spun in the more-chill Dawn room. Defense attorney Chuck Peruto, Jr., Wired 96.5's G-N Kang and Internet sensation Arthur Kade were also at the party where some guests were buzzing that Nick Nolte, in A.C. shooting a film called "Warrior," and Jennifer Aniston, there shooting "Bounty Hunter" with Gerard Butler, were going to show up. They did not.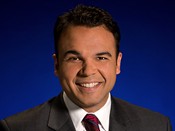 Congratulations to CBS 3's Todd Quinones who was just engaged to Gosia Pietka, who works in the District Attorney's office. Pietka, 30, a native of Przemysl, Poland, and Quinones, 34, closed on a Bella Vista home last week, and shortly after moving in he popped the question. The couple have not yet set any wedding plans.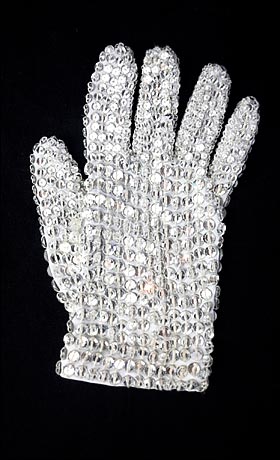 "He was a wonderful, misunderstood person who saw life through a child's eyes and had difficulty dealing with life and the real world," says his former manager Freddy DeMann. DeMann told us tonight that he spoke with Jackson with some frequency and the pair had a good relationship for years after they stopped working together. DeMann first started to manage Jackson in 1978 when the Jackson 5 had left Motown for Epic Records and became The Jacksons and later helped Jackson partner with Quincy Jones, with whom he recorded the legendary "Thriller" LP. Jackson was DeMann's third client, Madonna his fifth, says DeMann who co-founded Maverick Records with Madonna.
U.S. Rep. Chaka Fattah: "He was a musician of extraordinary talent. It is just a sad day. He had a lot of controversy in his life, but he was a wonderful musician whose music will live on long beyond him," said Fattah who in 2004 hosted Jackson in his Capitol Hill office while Jackson was in Washington raising awareness for AIDS in Africa.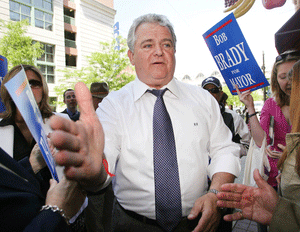 Capitol Police dogs should soon be barking their gratitude to U.S. Rep. Bob Brady. The congressman recently noticed some of the bomb-sniffing dogs who inspect cars at the entrance to the Capitol Building were limping and was told it's because of the hot pavement. So Brady has arranged for the asphalt where the dogs work to be painted white.
The white paint is said to be 20 or 25 degrees cooler than the blacktop and Brady says the CIA, FBI, and Secret Service headquarters all have white paint for the benefit of their search dogs. Brady says the painting is to take place Saturday. He offered to provide paint, but the Capitol Police turned him down. "The dogs are getting hurt and they can't do their jobs. It's hard to concentrate on smelling a bomb if their feet are burning," Brady told us.
The dog-loving First District Congressman has a pooch of his own, a Pekingese named Tian Sho Minzhu, which he says translates loosely from Chinese as "Sweet Little Democrat."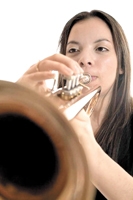 Crystal Torres is excited to sleep in her own bed Friday night for the first time in months. The North Philly raised musician is the touring trumpet player for Beyonce, part of her all-female band of 10 musicians and three singers, who will play the Wachovia Center Friday. Torres, 26, is a graduate of Truman High in Bucks County where she lives when she's not on the road. In her limited down time, Torres is recording and editing her first solo album on which she'll sing and play trumpet. She says the band and Beyonce have become like a family and that people don't understand "The extreme dedication and relentless hard work. B works really hard," Torres says of the superstar.