Archive: June, 2008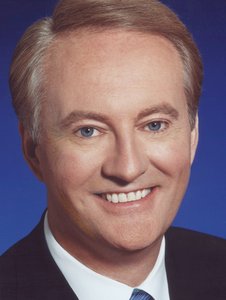 Does CBS 3 have no choice but to fire Larry Mendte in order to defend itself against Alycia Lane's current wrongful-termination suit against the station? "If they don't get rid of Mendte somehow, they're going to have a problem," says local attorney J. Conor Corcoran, who does not represent Mendte or Lane.
Mendte is currently benched by the station pending further investigation by federal authorities as to whether he illegally hacked into Lane's private e-mails. He has not yet been charged with a crime. CBS 3 fired Lane in January during the fallout from her New York arrest on charges that she assaulted an NYPD officer. Even though the assault charge was later dropped, she was terminated by the station. She filed suit, by form of writ of summons, a less common method of initiating a lawsuit, in late January.
Corcoran says that CBS 3 would be shooting itself in the foot by not firing Mendte, as Lane's civil attorney, Paul Rosen, could point to a double standard as to why his client was fired and Mendte was not. Both anchors, like nearly everyone in local television, had a morals clause in their contracts. A CBS 3 spokeswoman had no comment yesterday other than to say that the station is cooperating with authorities and that Mendte will not be on the air pending investigation.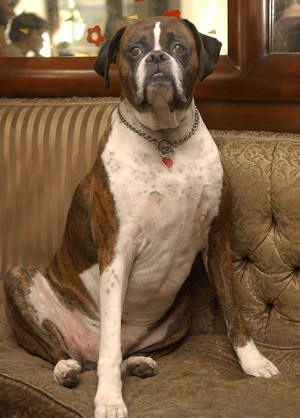 Striper

, restaurateur

Neil Stein

's beloved Boxer, arguably the most popular dog in Philadelphia, died over the weekend. He was 10-years-old and lived in Old City.

"He's been an amazing part of my life," Stein tearfully shared with us this afternoon. "He was the most lovable thing," Stein recalls. For years, Striper was a fixture at Stein's restaurant Rouge (205 S. 18th) which is owned by his daughter Maggie Wasserman and her husband Rob Wasserman and celebrating its 10th anniversary this year.

Recently Striper had been suffering from severe arthritis and his paws were bleeding from dragging a hind leg. He was euthanized over the weekend at the Matthew J. Ryan Veterinary Hospital at the University of Pennsylvania, which also handled his burial. Striper's health woes were related to his weight, a whopping 115 pounds. Stein says Striper who "never lost his appetite," was partial to the Rouge cheeseburger.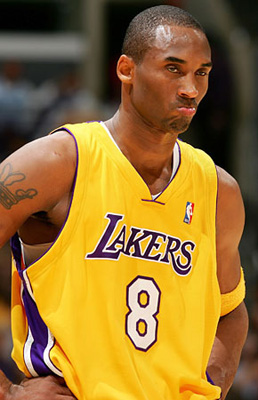 Nik Richie

, the editor of TheDirty.com, is conflicted. He's a big Lakers fan. But he's also slowly reporting a story about an alleged affair between the Wynnewood-raised Lakers superstar Kobe Bryant and an 18-year-old former Lakers cheerleader named Vanessa Curry.The married-Bryant's wife is also named Vanessa. His lawyer Adam Streisand, cousin of Barbra Streisand, demanded that the site remove a post that vaguely detailed an inappropriate relationship between Curry and Bryant. The site has not taken down the posts, has made several more since and stands by its story.

In an interview last week, Richie, who lives in Arizona, says that he's "not an investigative reporter, I can barely spell," but hopes someone else will report the full story. Richie says that just after he asked the Lakers about Curry and Bryant, Curry was let go as a cheerleader, and any info relating to her was removed from the Lakers Web site. The team says that she resigned. TheDirty, which Richie says gets about 500,000 visits from 50,000 to 60,000 users per day, has also made waves for posting a photo from hardcore porn site bangbros.com with Terrell Owens in the background, and before that for photos of Cardinals QB Matt Leinart appearing to be drinking with underage girls at a party at his house.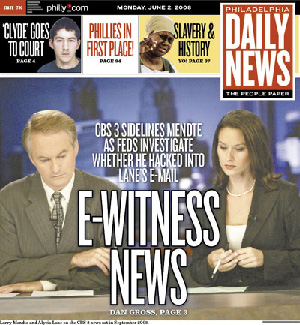 CBS3 said in a statement this morning that

Larry Mendte

"will not be on CBS3's broadcasts pending further investigation," related to the federal probe into whether the anchor illegally read emails of former colleague

Alycia Lane

.



UPDATE:

Here is our full report in Monday's

Daily News.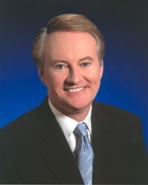 There's never a dull moment at CBS3.

Lead anchor Larry Mendte is under investigation by the FBI over allegedly reading personal e-mails of his former colleague Alycia Lane without her permission., the Inquirer reported last night. This comes just five months after Lane was fired by the station after being arrested in New York and charged with hitting a female police officer for which she was later cleared and her case remains in a prolonged period of dismissal.


"On Thursday federal investigators approached Larry Mendte as a result of claims made by Alycia Lane. Larry's cooperating fully with the investigators and hopes to promptly reach a resolution of this matter," said Mendte's attorney Michael A. Schwartz.

Schwartz said that on Thursday afternoon FBI showed up at Mendte's Chestnut Hill home where he lives with wife Dawn Stensland, a Fox 29 anchor, and took "computer related materials," and couldn't elaborate as to how he was aware the complaints came from Lane. Lane's attorney Paul Rosen told the Inquirer his client didn't make any claims and the feds are acting on their own. Rosen did not return our request for comment last night. Mendte did not return a voicemail message left on his cell phone last night. Schwartz was not sure when Mendte may be back on the air at CBS 3. "Late this week CBS 3 became aware of an investigation by the U.S. Attorney's Office regarding anchor Larry Mendte," a station spokeswoman said in a statement. "CBS3 is cooperating fully with that office in this investigation." Mendte arrived for work Friday, but did not appear on the 6 or 11 p.m. newscasts.



Schwartz, of the Pepper Hamilton firm, was retained Thursday by Mendte. He knows both sides of this fence, having previously worked for 14 years at the U.S. Attorney's Office in Philadelphia, leaving for private practice in February.