Archive: May, 2011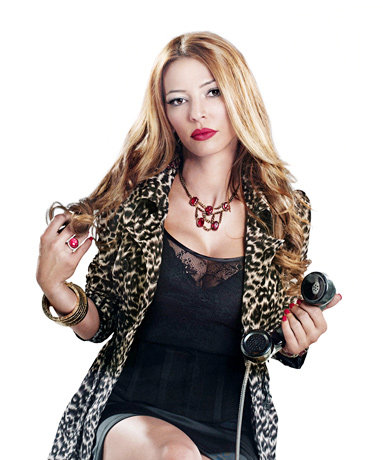 Drita D'avanzo, of VH1's "Mob Wives," hosts the South Philly Summer Kick-Off party at Galdo's (20th & Moyamensing) May 21.
The Albanian-born D'avanzo, who lives on Staten Island, N.Y., is married to Lee D'avanzo, who is serving time for bank robbery.
But she's not content to let him be seen as the tough one in the family, proclaiming on the first episode, "I beat up a lot of f---ing people."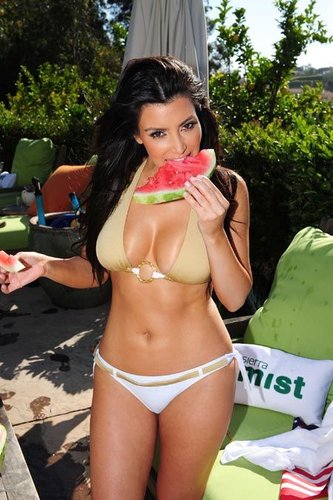 Kim Kardashian will be in West Chester Sunday night, pitching new items from her K-DASH by Kardashian line on QVC from 7 to 9 p.m.
Maria Shriver didn't indicate anything was amiss in her marriage to Arnold Schwarzenegger when she thanked East Falls' Harry Jay Katz, an old friend, for sending the couple a bottle of vinegar that his wife, Debra Renee Cruz, made for their 25th anniversary on April 26.
Katz, who befriended Shriver in the 1970s when she worked for KYW-TV, attended the couple's wedding in Hyannis, Mass.
"Thanks for thinking of us and sending wishes on our special day," Shriver wrote in a letter.
Bradley Cooper crashed with his mother Gloria at his childhood home in Rydal while in town Monday and Tuesday promoting "The Hangover 2," which opens May 26. Cooper brought mom to lunch at Parc on Rittenhouse Square Tuesday. On Monday he was based out of Daniel Stern's R2L at Two Liberty Place for a day of interviews with local and national outlets alike.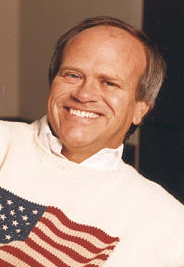 Expect Comcast SportsNet to soon change its name to NBC Sports Philadelphia.
NBC Sports chairman Dick Ebersol recently told NHL Commissioner Gary Bettman that Comcast's regional sports networks "all across the country will begin to be referred to something like 'NBC Sports Philadelphia,' 'NBC Sports Chicago,' etc.
"That will give viewers a much better sense of who we are wherever they go," Ebersol said on Bettman's SiriusXM Radio show on April 21.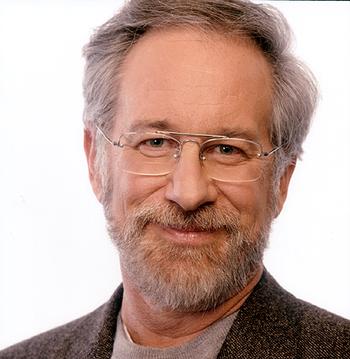 Filmmaker Steven Spielberg is expected to tour the National Museum of American Jewish History today while in town for his USC Shoah Foundation Institute's fundraiser tonight at the Loews Hotel, honoring Comcast CEO Brian Roberts.
Spielberg's Righteous Persons Foundation donated $1 million toward the museum's construction efforts in 2008, and the Haddon Heights native whose films include "Schindler's List" also donated his first 8mm film camera to be displayed at the museum, which opened at its new home in November.
Jon Bon Jovi will perform at tonight's benefit for Shoah, which works to preserve memories of Holocaust survivors and those of other genocides. Tickets for the gala, at which nearly 700 guests are expected, started at $1,500.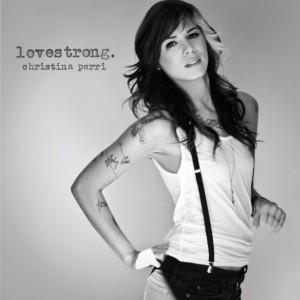 Tuesday is a big day for Bensalem native Christina Perri. Her debut album "Lovestrong" will be released and her hit single "Jar of Hearts," will be featured on "Glee," performed by Lea Michelle in the prom episode of the Fox show. Perri, 24, a 2004 Archbishop Ryan graduate, will also be seen on The Ellen DeGeneres Show on Friday, "Today" on May 17 and "Jimmy Kimmel Live" on May 18.
Teenage jazz pianist/singer Rocco Fiorentino was honored Monday in Washington by actress Susan Sarandon as one of America's top-10 youth volunteers by the national Prudential Spirit of Community Award.
Fiorentino, 14, is an eighth-grader at Voorhees (N.J.) Middle School. Blind since birth, he's an advocate for other blind and visually impaired children. He has testified before the New Jersey General Assembly on behalf of increased funding in the state's public schools for Braille education.
Rujul Zaparde, 16, of Plainsboro, N.J., was also honored. The junior at the Lawrenceville School co-founded a nonprofit that raises money to provide fresh water in rural India.