Archive: May, 2010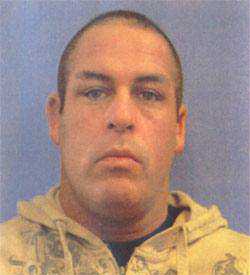 Celebrity Boxing Federation promoter Damon Feldman remains under psychiatric evaluation after a suicide threat Sunday. Broomall police took Feldman from his home without incident after responding to multiple calls from friends who had received an e-mail, unmistakably intended as a suicide note, from Feldman.
In the interest of full disclosure, Your Humble Narrator was among the recipients of the e-mail and immediately contacted authorities, who were already en route to Feldman's residence. After calling police, we reached Feldman, 40, who was despondent over recent charges brought by state Attorney General Tom Corbett that Feldman fixed fights and promoted fights without a license. After a few minutes, Feldman hung up, and until we spoke a little while later with his brother David, we weren't sure Feldman hadn't carried out the threat.
Yesterday, Feldman's wife, Rachael, said that she had spoken with her husband and that he was feeling better but would remain hospitalized for a few days.
Dr. Robert Rosenwasser was heading to North Jersey for a meeting on Tuesday when he got a call from doctors at Christiana Hospital, in Delaware, where the state's Attorney General Beau Biden was being treated for a stroke. They wanted to transfer Biden to Thomas Jefferson University Hospital, where Rosenwasser is chief neurosurgeon, so the good doctor instructed his driver, Big Penny of Concord Limousine, to turn around and step on it.
A consummate professional, Big Penny drove the black Lincoln Town Car about 100 mph down the New Jersey Turnpike and got Rosenwasser to Jefferson in a flash while security cleared a back entrance for the arrival of Biden's father, Vice President Joe Biden. Beau Biden was still recovering over the weekend at Jefferson from the mild stroke and, according to the Wilmington News Journal, even making campaign calls from the hospital.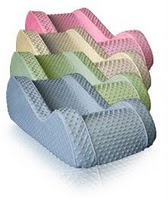 Comcast SportsNet Phillies reporter Leslie Gudel says that she couldn't have paid for better advertising for her Nap Nanny baby recliner than when Sandra Bullock's new baby, Louis, was seen resting in one in People magazine. Gudel says she thinks that the Nap Nanny got to Bullock through a gift show that Nap Nanny participated in last January.
Bullock isn't the first celebrity to use the Nap Nanny; others include actor Chad Lowe and Kim Painter, Marissa Jaret-Winokur and Tisha Campbell-Martin, who told the company that she feels safer when her son is in the Nap Nanny. Gudel says she dreamed up the idea when her daughter Kendall, now 6, was 8 months old and wouldn't sleep flat. Since the People magazine pictorial, readers have been flocking to napnanny.com to learn about the product.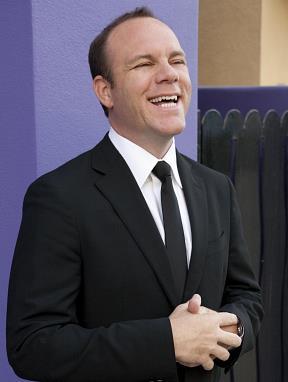 Tom Papa has learned a lot from hosting "The Marriage Ref" on NBC. For example: "Your wife doesn't necessarily like it when you flirt with a gorgeous movie star," Papa said about his wife, Cynthia's, reaction to his banter with Gwyneth Paltrow on a recent episode. Papa will be in town Thursday through Saturday, playing Helium Comedy Club (2031 Sansom). The North Jersey-raised Papa came up in New York and met Jerry Seinfeld on the stand-up circuit after Seinfeld's TV success. "We both got married at the same time. We would crack up on the road about stories. We've been exploring marriage comedically forever. When he came up with the idea for the show, he asked me to host," said Papa, joking that he told Seinfeld he had to check his schedule first before accepting. The success of the show is landing Papa in bigger rooms, which he says is his goal. "My whole reason for doing any movies or TV is to get more people out to my shows," Papa said. "This is such an exciting time in my life. I've been working so long - to have this kind of exposure and going right from Helium to New York for the upfronts, where NBC will announce our second season? It's a dream come true," Papa says. Tickets are still available online.
Click here to read more from our column in Wednesday's Daily News.
Fans of Wired 96.5's Chio in the Morning show are wondering whether Chio's longtime Q102 sidekick, Diego Ramos, may be joining him at Wired. Chio brought Ramos, who now owns a Bridesburg bar called Diego's (2676 Bridge), on stage with him at Saturday's Kings & Queens of freestyle event at Trenton's Sun National Bank Center. We asked Ramos about a possible return. "Radio is a crazy business; you just never know what will happen. I know one day Chio and I will work together again. It would be awesome to do it at Wired," Ramos told us. Chio declined to comment.
Click here to read more from our column in Tuesday's Daily News.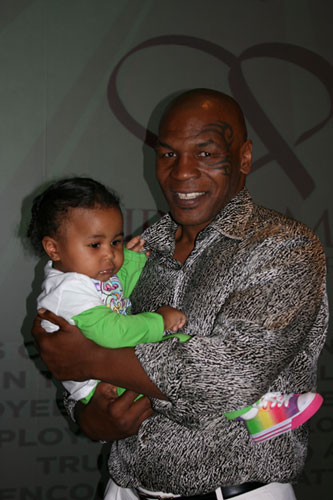 Mike Tyson, locally raised bride Lakiha Spicer and their 16-month-old daughter, Milan, stayed in a penthouse suite at the Trump Taj Mahal in Atlantic City Friday and walked Saturday in the Shirley Mae Breast Cancer Fund 5K Run/Gilda's Club Walk.
Click here to read the rest of our column in Tuesday's Daily News.
The Run-DMC reunion planned for the Roots Picnic June 5 at the Festival Pier (Columbus & Spring Garden) is off, but three members of the Wu-Tang Clan, (Ghostface, Raekwon and Method Man) will perform backed by Philly hip-hop heroes The Roots, who will also play their own set at the show. It's headlined by Vampire Weekend and also features Clipse, Mayer Hawthorne, Das Racist and John Legend. The Roots' "How I Got Over," is out June 8.
Renee Zellweger turned heads at Anthropologie on Rittenhouse Square while browsing the store Saturday morning. The actress, in town with boyfriend Bradley Cooper, who's shooting "The Dark Fields," left empty-handed...Chase Utley, his wife, Jennifer, and their friend Nicole Cashman enjoyed the delicious offerings at Chef Michael Schulson's Asian fusion spot Sampan (124 S. 13th) Saturday night. Cashman, of Cashman & Associates, recently helped the couple with their annual casino fundraiser for the Pennsylvania SPCA, which many Phillies attended...Before setting a record Friday as the oldest Major League pitcher to throw a shutout, Phillies hurler Jamie Moyer lunched alone at Cooperage, a new wine and whiskey bar inside the Curtis Center (7th & Walnut). Moyer, 47, had pecan-crusted catfish and sipped iced tea...Rapper/actor Common performed "Go" and "The Light" at Club Fuzion (470 N. 2nd) Thursday night at a party hosted by Power 99's Shamara. Common was in town to promote his new film, "Just Wright," which opens Friday, with a full day of interviews, including a stint playing basketball with CBS 3 anchor Ukee Washington... Eagles Brent Celek, Stewart Bradley and Todd Herremans were mostly unrecognized by the indie rock fans at the Trocadero (1003 Arch), where they caught Yeasayer's show the other night.
Click here to read more from our column in Monday's Daily News.