Archive: May, 2010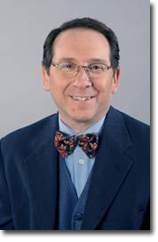 NBC10's Glenn "Hurricane" Schwartz apologized Friday night to a newsroom full of people for an Election Night tantrum he threw last week when his forecast was cut. Sources tell us management told the meteorologist that his apology should be public, just as his outburst was. NBC10 management declined to comment, saying the station doesn't talk about matters of personnel. Schwartz did not return our phone call.
Click here to read more from our column in Tuesday's Daily News.
You can see everything that came between Sandra Bullock and Jesse James when James' tattooed trollop Michelle "Bombshell" McGee dances nude at Al's Diamond Cabaret (1810 N. 5th) in Reading June 11 and 12.
She'll perform two sets a night with a $20 cover and will pose for pictures and sign autographs after baring all both nights.
Click here to read more from our column in Tuesday's Daily News.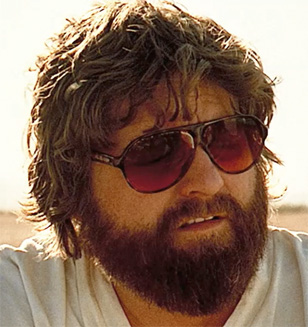 "Hangover" star Zach Galifianakis hung out in the Phillies clubhouse before today's loss to the Red Sox. The comedian spent most of his time there talking to Jayson Werth, Raul Ibanez, Brad Lidge and Greg Dobbs. He was later joined in a third-base side suite by castmate Bradley Cooper, here through Friday shooting "The Dark Fields" and Cooper's girlfriend Renee Zellweger. Cooper, a Germantown Academy graduate showed up with his father Charlie, and took batting practice before the game.
New York's WPIX-TV fired reporter Vince DeMentri yesterday, after the former NBC10 anchor was charged with assaulting the limousine driver of the Bahamian United Nations ambassador Wednesday night.
DeMentri, 46, was charged Thursday with a third-degree misdemeanor after surrendering to police for allegedly slapping the driver, the New York Daily News reported.
Hurley Senanayake, 54, told police that DeMentri, a native of Philadelphia's Frankford section, struck him after the two argued over a parking space. Senanayake was treated at a hospital for a cut lip, said the New York Post, which first reported the incident.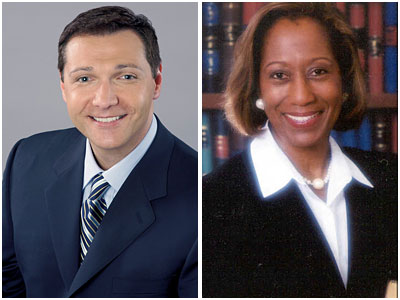 Former NBC10 anchor Vince DeMentri was arrested Thursday night in New York for allegedly slapping the driver of the Bahamian United Nations ambassador, the New York Daily News is reporting.
Hurley Senanayake, 54, told police Wednesday that DeMentri, 46, now a reporter with WPIX/Channel 11 in New York struck him after the two argued over a parking space. Senanayake was treated at a Queens hospital for a cut lip, said the New York Post which first reported the alleged attack. DeMentri surrendered to police the next day, and has been charged with third-degree assault.
"The allegations are false," DeMentri's attorney Joseph Tacopina told us Friday afternoon. "This is a money play as evidenced by the fact that the complainant is claiming his arm is numb based on a claim that Vince 'slapped' him in the face! I hope the complaininant has been informed of the laws of perjury," said Tacopina.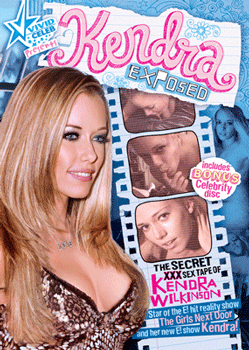 Playboy readers have already seen Kendra Wilkinson exposed, but Vivid has announced June 2 will be the release date of "Kendra Exposed," a hardcore sex video Wilkinson made with an ex.Wilkinson and Eagles wide receiver husband Hank Baskett star together on E!s "Kendra," but that may not be enough exposure for Wilkinson who Radar Online reported tried to shop the sex tape herself despite her team recently pretending to try to block its release. Baskett could not be reached through the Eagles for comment. Wilkinson's publicist also had no comment. Vivid has released explicit images from the upcoming DVD/online download which may also be seen on the slightly-more-work-safe Girls of Philly. And, what the hell, since we haven't reminded you in some time, you may recall it was Your Humble Narrator who in 2008 first broke the news that Wilkinson and Baskett were a couple.

"I don't want to get booed, and I don't want to end up on ESPN," Ryan Phillippe told us before throwing out the first pitch at last night's Phillies/Pirates game. The actor, in town to promote "MacGruber," which opens Friday, said that he'd practiced a bit with a trainer. For the record, his toss was hard and straight but bounced before the plate. Phils' broadcaster Gary "Sarge" Matthews had given him a few pointers.
Phillippe pledged to pitch better than Howard Stern producer Gary "Baba Booey" Dell'Abate, who launched an abysmal pitch at a Mets game last year. Phillippe, a New Castle, Del., native, is a big Stern fan, and once cut class in high school to attend Stern's mock-funeral for DJ John DeBella, then at 93.3 WMMR, now with 102.9 WMGK.
"It's a hardcore R; we almost got an NC-17," Phillippe says of "MacGruber," which stars Will Forte and Kristen Wiig of "Saturday Night Live. It's based on a character from the show who blows up while wasting time defusing a bomb. "It's mad offensive, but in the most hilarious way," Phillippe said of the film. "There are moments kids will be Tweeting about while they're in the theaters." How long before he'd let his own kids, Ava, 10 and Deacon, 6, see the movie? we asked. "At least a decade," he answered.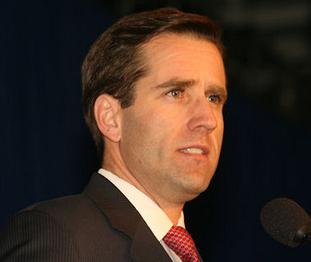 Delaware Attorney General Beau Biden walked out of Thomas Jefferson University Hospital this afternoon after recupperating from a mild stroke there since May 11. Biden, son of Vice President Joe Biden, had been staying at the hospital under the alias James Walker.