Archive: May, 2009
Upper Darby native Jamie Kennedy told us this afternoon that he and girlfriend Jennifer Love Hewitt planned to attend tonight's Phillies game to watch "The Mannyless Dodgers." The couple and "Ghost Whisperer" co-stars are in town this week and next shooting "Cafe," an indie film written by Marc Erlbaum.

Reid Rosenthal, a Realtor at Prudential, Fox and Roach on Rittenhouse Square is among bachelors vying for the heart of Jillian Harris, ABC's "Bachelorette." Rosenthal, 30, an Upper Dublin native will be seen on the series which premieres May 18. Harris herself was a contestant on the last season of "The Bachelor." A commercial for "The Bachelorette" shows Harris holding hands with a man whose face cannot be seen in what certainly appears to be the courtyard of City Hall.
Judge for yourself. We've included a few images from the commercial in the gallery with this post. And more screencaps from the commercial can be seen here. This could indicate that Rosenthal makes it far on the series, as typically the "Bachelor" or "Bachelorette" goes on hometown dates with the final four.
An ABC spokeswoman said she could not comment on how far any contestants get on the show, but advised viewers to "Stay tuned." We left voicemails this afternoon for Rosenthal, but as he is probably contractually forbidden from talking about how far he makes it on the show, we are not holding our breath for a call back.
Frankie Valli celebrated his 75th birthday by performing at Atlantic City's Borgata. Backstage at his Saturday-night show, Lisa Gaudio gave Valli a Cartier watch, a gift from her father, Bob Gaudio, a songwriter who sang with Valli in the Four Seasons and wrote many hits for many other performers. The watch, which Bob bought from Lisa, who works at Bernie Robbins Jewelers, in Radnor, is engraved with two hands shaking on the back, symbolic of the handshake deal Bob Gaudio and Valli have enjoyed for nearly 50 years. Valli's pal Jerry Blavat hung with his buddy in Atlantic City over the weekend, and last night the guys partied in New York.
Sen. Arlen Specter and wife Joan dined with Phillies slugger Chase Utley and wife Jen at La Collina (37 Ashland) in Belmont Hills after Sunday's game. The senator attends most Sunday home games. We're told Specter and Utley were both gracious, saying hello to fellow diners who approached them in the Italian restaurant where 1340 WHAT-AM's JD also dined with family.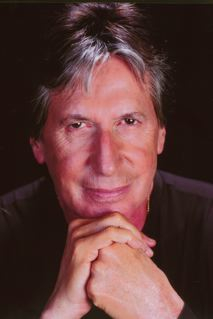 West Philly native comedian David Brenner kicks off what could be his final tour this week. He plays the Prince (1412 Chestnut) Friday and Saturday.
The 73-year-old comedian who attended Sayre Junior High and West Philly High School says its his "greatest bits tour," although much of his best material is ad-libbed and comes to him on stage. Brenner jokes that he might rent a tank from Hertz to drive around some of his old neighborhoods in West Philly. Brenner credits father Lou, a numbers runner and former Vaudeville entertainer, for his sense of humor.
The comic, who's been engaged for several years to former ice-skater Tai Babilonia, says he has always done Philadelphia material. "If these bits don't work in Philadelphia, there's something wrong with the audience," he says. Brenner arrived in town yesterday and is very excited to attend Leonard Cohen's concert tomorrow at the Academy of Music.
CBS 3 has picked up a new viewer during the critical May sweeps period. Anchor Chris May and wife Lea welcomed a baby girl, Mary Evelyn May, last night. The baby, due in June, weighed in at 6 pounds, 8 ounces. She has a brother Owen, 3.
A local musician says he's the one who set up Kari Ferrell, the so-called "Hipster Grifter", who was arrested Sunday night in Philadelphia. She remains jailed here until at least May 15 when she faces an extradition hearing in which a judge will rule whether she can be sent back to Salt Lake City where she is a fugitive wanted for allegedly passing bad checks.
Ferrell told Animal New York early Monday morning that she had turned herself in in Philly because she didn't feel like doing so in New York. Since then Sam Tremble of the local band Hermit Thrushes wrote a story for City Paper detailing how he was involved in arranging her arrest with the Philadelphia and Salt Lake City police departments.
On Monday evening we posted the new mug shot of Ferrell taken by Philadelphia Police who confirmed her arrest. A police spokesman said Ferrell was taken into custody on 11th Street near Market and we erroneously reported that police were also confirming the initial suggestion that Ferrell had turned herself in.
Long-fueding Delfonics founders William and Wilbert Hart had tears in their eyes when they hugged at the funeral of their friend and collaborator Randy Cain, who died last month. Since then, the brothers have discussed a possible reunion, which Wilbert has long hoped for.
The Harts formed the legendary Philly soul group with Cain while they all attended Overbrook High. Wilbert and William have feuded over royalties and over who deserves credit for the group's success. Wilbert and Cain sued William for back royalties in 2003, then in 2006 they reunited for one night to perform with Cain at the Rhythm and Blues Foundation's Pioneer Awards.
Wilbert Hart told us recently that he wanted to get back together with his brother but that he didn't think William was interested. William said yesterday he already has booked an August tour on which Garfield Fleming and Dr. Love will join him, but he wants to talk with Wilbert to see if the pair can work on their issues and start singing together.