Archive: May, 2009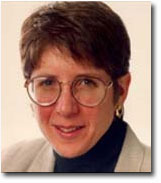 After 30 years at the Inquirer, Gail Shister will be leaving the paper on June 1. Shister, 57, became a general-assignment reporter in April 2007, when editors reassigned her from the popular and nationally recognized television column she wrote for 25 years. She said yesterday she plans to concentrate on university teaching and her TV column at TVNewser.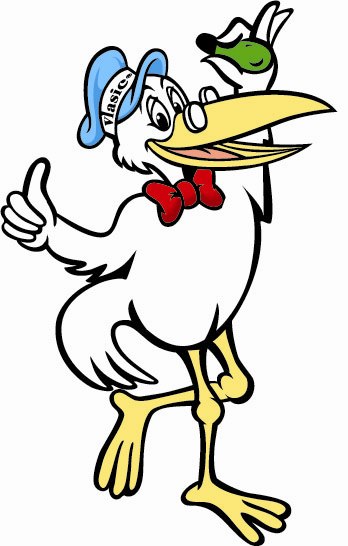 "I'm not sure it's a kosher dill, but it's more than a gherkin," says Jamie Kennedy of what he calls a "pickle shot" of his penis, seen in the film "Finding Bliss," that premiered at the Gen Art Film Festival in New York. "Ron Jeremy told me,'You've got some nice hang,' " says the Upper Darby-raised Kennedy, who considers that the ultimate compliment from the world-renown male porn actor.
Kennedy is in town shooting "Cafe," an indie film in which he plays a Penn dropout-turned- drug dealer opposite his real-life girlfriend, Jennifer Love Hewitt, who plays a battered woman and cafe employee. The film, which has a three-week shoot on the Main Line, wraps next week, though Love Hewitt and Kennedy finish up their work this week.
Hank Baskett doesn't leave his woman stranded on base.
The Eagles wide receiver twice batted home his fiancee, Kendra Wilkinson, Saturday evening at the Poochman Celebrity Softball Classic, at Campbell's Field, in Camden.
Wilkinson, the Playboy Playmate and former "Girls Next Door" star, who soon debuts a new E! show "Kendra," hit two singles off Your Humble Narrator. Eagles tight end Brent Celek also pounded a few into the outfield at the game, a charity event organized by 100.3 The Beat DJ Pooch, aka Derek Frith, who celebrates a birthday today.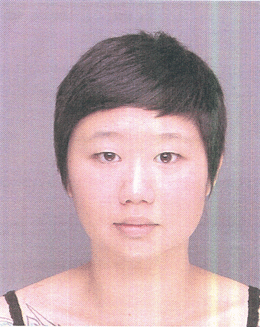 "Hipster Grifter" Kari Ferrell this morning waived her rights to an extradition hearing and agreed voluntarily to be transferred back to Salt Lake City where she is wanted on charges of passing bad checks. Ferrell, who is locked up at Riverside, one of the city's prisons, appeared by video in Courtroom 504 of the Criminal Justice Center.
Salt Lake City authorities now have 30 days under which to come and retrieve Ferrell to bring her back to Utah. If they fail to do so, Ferrell could request a hearing to protest her continuted incarceration and could potentially be released, but this is extremely unlikely as Salt Lake City authorities have had Ferrell on their Most Wanted list for a year, and by all accounts thus far, seem to be very interested in Ferrell being returned to their jurisdiction to face trial on forgery and fraud charges.
Ferrell was arrested in Philadelphia after a musician lured her to town and alerted Philadelphia Police she was wanted.
Jennifer Love Hewitt says the highlight of her time in Philadelphia was getting to "hug the Phanatic guy at the Phillies."
"I really enjoy walking cause we don't get to do that a lot in LA," Hewitt told us yesterday in a brief, yet exclusive, interview on the Main Line set of the film "Cafe," in which she co-stars with her boyfriend, Upper Darby native Jamie Kennedy. "The people here are really nice and they have cute accents," said Hewitt who plays a battered woman in the drama that is set almost entirely in a coffee shop. Kennedy plays a Penn dropout turned drug dealer in the film written and directed by Marc Erlbaum, who wrote the movie at the Green Line Cafe (43rd & Baltmore). "Marc's done an amazing job writing a clever and evocative movie," Hewitt said yesterday. " I love getting to wear my fake tattoos. I have a really fun character even though she has a rough life," said the actress.
Producer J. Andrew Greenblatt said he met Kennedy through their mutual friend Jeff Gould. He got the "Cafe" script to Kennedy and Hewitt and both were excited about the chance to work on the movie.
Model Amber Rose, Kanye West's sexy South Philly raised girlfriend, has been added to the roster of players in the Poochman Birthday Celebrity Softball Game Saturday at Campbell's Field in Camden. Eagles receiver Hank Baskett and Playboy model fiance Kendra Wilkinson are also playing in the game, organized by its namesake 100.3 The Beat DJ Derek "Pooch" Frith along with Sean McNabb, Big Scott and Tarik Wallace. A portion of proceeds benefit Mothers in Charge, breast cancer and police charities. Admission for the 6 p.m. game costs $10 for adults, $5 for kids 10-17 and free for kids 9 and under. Tix available at the door on in advance by calling 856-963-2600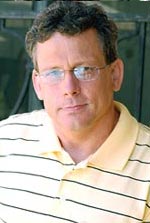 Ladies, there's still time to win a date with former child star Willie Aames. The "Eight is Enough" and "Charles in Charge" actor is hoping local lovelies show up at Alfie's (2417 Welsh) by 9 tonight.
He's seeking a date to escort him to his Saturday-night celebrity-boxing fight against South Philly's Mike Fazio, of MTV's "Double Shot of Love," at the World Gym on the Boulevard. Eagle Eugene Bright will be the guest referee. Fox 29 anchor Thomas Drayton is serving as cornerman for Daniel Morroni, the "Tailor of Terror," who takes on Tailor Made from VH1's "I Love Money 2." Tickets will be available at the door.
MSNBC's "Countdown" host Keith Olbermann Tuesday night included Inquirer Editor Bill Marimow and Editorial Page Editor Harold Jackson in his nightly "Worst Person in the World" feature over the paper's decision to publish regular columns by John Yoo, the Philadelphia native and former Justice Department lawyer who wrote the "torture memos" that authorized harsh treatments of prisoners. Our colleague Will Bunch's original post of outrage over Yoo writing for the Inquirer inspired a story in today's New York Times. Marimow this afternoon told us Olbermann award "sounds like Esquire magazine's old dubious distinction award," and that he would "decline the honor." Jackson told the New York Times the idea to bring on Yoo as a columnist was that of Inquirer Publisher Brian Tierney.