Archive: April, 2012
If you've seen Charles Barkley's most recent Weight Watchers commercial and thought his normally unmistakable voice sounded very un-Barkley-esque, you're not alone.
Sir Charles tells us the spot was taped when he had the flu. To make matters worse, he had lost his voice the day before the shoot while doing a press day amid the NCAA March Madness.
Councilwoman Marian B. Tasco DROP-ped it like it's hot and charmed the crowd and judges during her cha-cha to win Sunday's Dancing with the Philadelphia Stars event at the Crystal Tea Room.
Tasco and partner Nodari Tetruashvily were the crowd favorite at the Sickle Cell Disease Foundation of America's Philadelphia/Delaware Valley chapter. Nina Tinari of T2 Consultants and partner Tim Cartlidge took second place, in third was Kharisma McIlwaine of CBS3/CW Philly and her partner Jesse Smith-Dow, and Verde Salon stylist Kevin Gatto got honorable mention with partner Katie Mizak.
Other competitors were Inquirer managing editor and former Daily News editor Michael Days, paired with Society Hill Dance Academy owner Shana Vitoff, Anastasia Karloutsos, co-owner of the Water Works restaurant and lounge, who danced with Nik Pavlov, 93.3 WMMR "Preston and Steve" show producer Marisa Magnatta, paired with Smith-Dow, Skin Palette tanning salon owner co-owner Julie Dorenbos, paired with Pavlov, whose husband Eagles long-snapper Jon Dorenbos led a huge cheering section and Telemundo Philadelphia's Eric Cortes, who danced with Colleen Cheung.
Retired Supreme Court Justice Sandra Day O'Connor brunched on a breakfast taco at the Fitzwater Cafe (7th & Fitzwater) Friday. An advance security detail checked the place out, and we're told two guards ate with O'Connor and her assistant.
Sigourney Weaver strolled around the Philadelphia Science Festival Carnival Saturday afternoon on Logan Circle. The actress is in town shooting USA miniseries "Political Animals," in which she stars as a former first lady, now divorced, who becomes secretary of State. Local shooting takes place until June.
Actress Tèa Leoni and her daughter Madelaine (one of her two children with her "X-Files" ex David Duchovny, now of "Californication,") shopped along Rittenhouse Row Friday and picked up elephant and seahorse pendants from the Rare Wonder line at Lagos (18th & Walnut).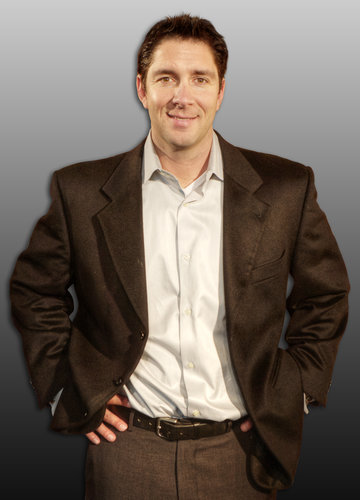 When Dan DiZio sold pretzels on Roosevelt Boulevard and dreamed of opening his own pretzel bakery, he didn't know what the word "franchise" meant, or that having one store could ever happen.
But now with 120 locations nationwide, the CEO and co-founder of the Philly Pretzel Factory will be on "Undercover Boss" Friday night (8 p.m., CBS 3). DiZio, 40, said he thinks every CEO should go undercover at his business and see how his employees work.
"I was sleeping on bags of flour when we first opened up, but I became a corporate guy," DiZio said. "I said, I'm never gonna lose my roots in the pretzel business, but to get caught up in boardrooms and meetings you really do lose touch. I forget how hard it was to go to work at 3 in the morning to make pretzels," DiZio said.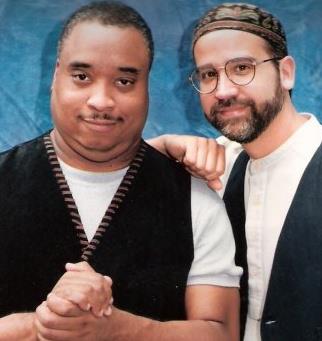 Longtime Power 99 radio host Brian Carter died early Sunday morning of a heart attack, the radio station announced Sunday afternoon.
He was 54.
Carter and Dave Sanborn were paired on Power 99 from 1987 to 1999 and broadcast together on WDAS 105.3 FM in 2006.More recently, Carter was heard on New York's WBLS and on XM Satellite Radio.

We sat down this morning with NBC "Today Weekend" co-host Jenna Wolfe, former sports reporter for PHL17, who is in town to help clean up Frankford High School Saturday morning as part of Comcast Cares Day...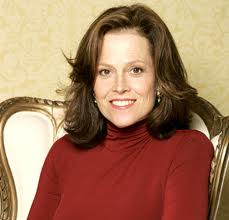 Sigourney Weaver and Carla Gugino dined together Wednesday night at Le Castagne (1920 Chestnut). They both had Dover sole prepared table side. The actresses are in town shooting an upcoming USA miniseries "Political Animals."
Weaver stars as a former First Lady who becomes Secretary of State. Gugino plays a journalist whom she befriends.
Both Gugino and "Exorcist" star Ellen Burstyn who also appears in the series previously worked on "The Mighty Macs" in this area. Roger Bart ("Desperate Housewives,") also worked here on "Law Abiding Citizen."
A familiar face will soon be seen on "Action News" when anchor/consumer reporter Nydia Han is off on maternity leave.
Erin O'Hearn, who has been off-air from 6ABC for more than a year, will be anchoring Sundays from 6 to 8 a.m., from 9 to 10:30 a.m. and from noon to 1 p.m., as soon as Han goes out. Han is expecting her first child with husband Dennis Reilly, an anesthesiologist, in early May.