Archive: April, 2011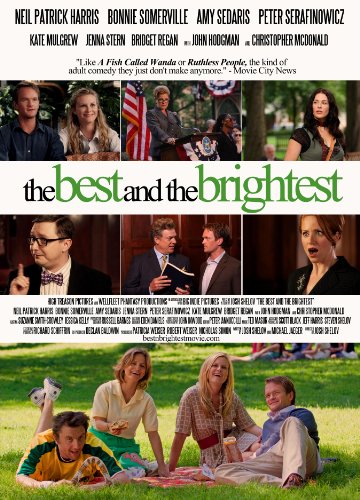 Filmmaker Joshua Shelov doesn't want to sound too dramatic, but he says an impressive turnout at this weekend's screenings of his film "The Best and the Brightest" will determine whether the locally shot comedy gets a theatrical release here in July.
The film, starring Neil Patrick Harris, Amy Sedaris, Bonnie Somerville and Peter Serafinowicz, plays the Prince Music Theater (1412 Chestnut) at 7:30 Friday and Saturday nights.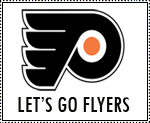 Injured Flyers right wing Ian Laperriere, and former Broad Street Bullies Bernie Parent, Bob Kelly, and Joe Watson join former Flyer Derian Hatcher in New York Wednesday morning to ring the opening bell of the NASDAQ stock exchange.
The gang will also symbolically "drop the puck" on the 2011 Stanley Cup Playoffs. The Flyers open their series against the Sabres at home at 7:30 Thursday night.

Third time is a charm. The Roots will again perform at the annual July 4 Wawa Welcome America! festival on the Parkway.
Mayor Nutter and city and festival representatives will announce the musical guests this morning at 10:30 at City Hall and we're told Roots leaders Ahmir "?uestlove" Thompson and Tariq "Black Thought" Trotter will attend the announcement to reveal who will perform with the "Late Night with Jimmy Fallon" show band at the show.
Sports Illustrated Swimsuit Issue cover model Irina Shayk spent about $10,000 on an 18 karat white gold pendant at the Hearts On Fire boutique at the Water Club in Atlantic City Saturday night where he hosted a party at mur.mur in the adjacent Borgata. Shayk dined at chef Michael Schulson's Izakaya before her club gig and Sunday morning she and her mother got massages at the Water Club's Immersion Spa.
This story has been corrected.
Jesse Ventura, a Navy SEAL turned professional wrestler, turned "Predator" actor, turned Minnesota governor, tuned awesome Howard Stern Show guest, turned conspiracy theorist, signs copies of his new book "63 Documents the Government Doesn't Want You to Read," at the Free Library's Main Branch Saturday. Ventura hosts TruTV's "Conspiracy Theory with Jesse Ventura."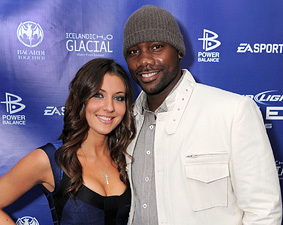 Phillies slugger Ryan Howard and former Eagles Cheerleader Krystle Campbell, his girlfriend of nearly two years, are now engaged, according to Bucks County Courier-Times Phillies writer Randy Miller.
Miller posted on his blog this afternoon that he had congratulated Howard on the engagement to Campbell, who works as a suburban elementary school teacher, and that the Big Piece told him he was planning for a small wedding.
Miller, who also wrote "Harry the K: The Remarkable Life of Harry Kalas," says the couple are planning to wed next year.
Here's an amusing "Rocky" themed music video by Alex Metric and Steve Agnello featuring Ian Brown formerly of the Stone Roses. The video stars comic actor Peter Serafinowicz. Enjoy it. Or don't. It doesn't much matter to me....