Archive: April, 2011
Phillies including Ryan Howard, Roy Halladay, Jimmy Rollins, Cole Hamels, and Kyle Kendrick turned up at the Electric Factory Thursday night to support Chase Utley and wife Jen at their annual All-Star Animals Casino Night to benefit the Pennsylvania SPCA.
The couple formed the PSCPA's Etana Fund to Stop Cruelty Against Animals several years ago. It's named after an abused dog whose medical bills the couple paid. The Utleys are the proud parents of a pit bull named Jack.
Funnyman Joe Piscopo, former governor Ed Rendell, Phillies Shane Victorino, Cliff Lee, Ben Francisco, Brad Lidge and Mike Zagursky, General Manager Ruben Amaro, Jr. and President Dave Montgomery also came out to support the animal welfare casino fundraiser, which featured a live auction emceed by Comcast SportsNet's Michael Barkann and CBS3's Susan Barnett.
Gwyneth Paltrow was no fan of her late, Philadelphia-raised grandmother Katharine Danner. Paltrow used a four-letter word that rhymes with "hunt" to describe her maternal grandmother during an interview Tuesday on E!'s "Chelsea Lately."
"She tried to poison my mother against me, but it didn't work! Because I have a great mother," Paltrow said, complimenting her actress mom, Blythe Danner. "She [Paltrow's grandmother] must not have been very happy and must have had a lot of pain, because she was mean as hell," Paltrow said. Her grandmother died in 2006.
The late Katharine Danner, born Katharine Kile, was once married to violin maker William Moennig Jr., who took over his father's world-famous Rittenhouse Square violin shop that remained in the family for nearly 100 years until it closed last year.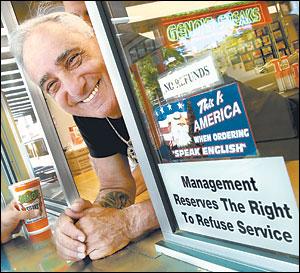 Geno's Steaks owner Joey Vento is outraged that the cash-strapped city has refused his offer to provide two horse trailers for the Philadelphia Police Department's new mounted unit.
According to Vento, he had an arrangement with Lt. Dan McCann, who runs the new unit, and he agreed to buy two horse trailers, at a cost of over $20,000 but asked for a small plaque to be placed on the side that they had been donated by Joey Vento.
"The plaque is the big issue," Vento said yesterday, explaining that the city had refused the trailers because it didn't want to put the plaque on the equipment.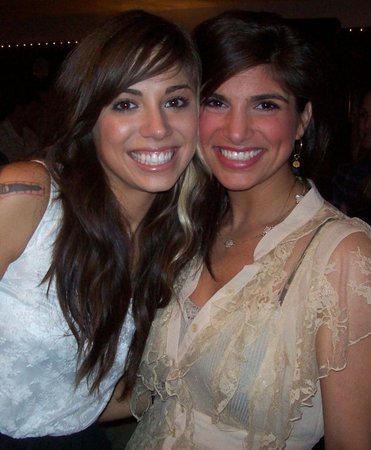 Bensalem native Christina Perri invited Miss Philadelphia Maria Sciorillo to meet her when she played the Tower Theater with James Blunt Saturday.
Why? Because the newly crowned Sciorillo performed Perri's breakout hit "Jar of Hearts" to win the Miss Philadelphia pageant.
When Perri, an Archbishop Ryan graduate, heard through a friend about Sciorillo singing her mournful ballad, she contacted the beauty queen, who was 2009 Miss Pennsylvania, to tell her she was touched and honored, and invited her to the Tower gig.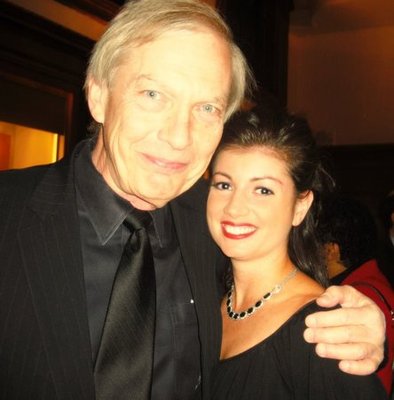 NPR "Morning Edition" alum Bob Edwards and 90.1 WRTI news anchor Windsor Johnston have been dating for a few months now.
Edwards, who turns 64 next month, now hosts The Bob Edwards Show for Sirius XM Radio and Bob Edwards Weekend on Public Radio International.
Johnston, 34, says she met Edwards in 2004 when she interviewed him on his second book, "Edward R. Murrow: The Birth of Broadcast Journalism," and they started dating late last year after re-connecting on facebook.
"Saved By The Bell" star Elizabeth Berkley is excited about her newest role, an adviser to teenage girls, in a new book, Ask Elizabeth: Real Answers to Everything you Secretly Wanted to Ask about Love, Friends, Your Body . . . and Life in General.
She signs copies of the book at 6 p.m. tomorrow at Barnes & Noble on Rittenhouse Square and will also speak this week to 2,000 girls at North Penn and Jenkintown high schools in conjunction with St. Basil's Academy.
She says that about seven years ago, she began being stopped for pictures and autographs by a "new generation" of "Saved by the Bell" fans, and that through talking to the young women and through a friend who worked in New York schools, she held a "self-esteem based workshop." The concept spread, "and I started getting invites from schools and groups around the country."
The Philadelphia Union's Sons of Ben fan club surprised Roots leader ?uestlove with a custom Union jersey Wednesday night while he spun at Drinker's West (39th & Chestnut).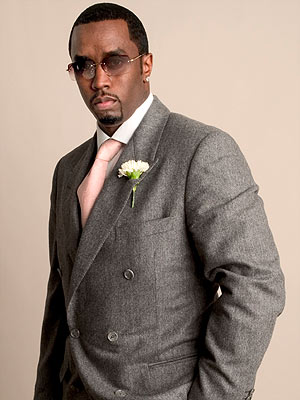 The C5 club at the Chelsea in Atlantic City hosts Sean "Diddy" Combs Saturday night as the official afterparty for his Diddy Dirty Money show at the House of Blues. The party runs from 10 p.m. to 5 a.m. Tickets start at $60 and are still available online. For info, call 609-428-4550 or visit The Chelsea's website.