Archive: April, 2010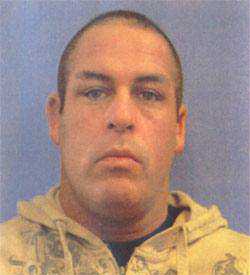 Celebrity Boxing Federation promoter Damon Feldman's preliminary hearing, scheduled for tomorrow in Delaware County, has been postponed. As you read here Friday or in Saturday's Daily News, the state attorney general's office last week charged Feldman with six counts of staging boxing events without a valid promoter's license as well as rigging bouts.
Feldman's new attorney Chuck Peruto, Jr. told us yesterday that as he wanted more time to study the situation. "There's nothing of a criminal nature here that warrants the court's time and expense, based on what I've seen."
Meanwhile, Feldman, who can't promote events in Pennsylvania until his case is settled, says the show must go on. He swears the May 7 event, now headlined by Jesse James' tattooed trollop Michelle "Bombshell" McGee against porn starlet Gina Lynn, will be held either in New Jersey or Delaware. McGee was formerly slated to referee a fight featuring Lynn.

Three-time Wing Bowl champion Joey Chestnut will chomp in the World Philly Cheesesteak Eating Championship May 1 at Dorney Park in Allentown. Local pro eaters Bob "Notorious B.O.B." Shoudt, who only eats meat in competitions, Micah "Wing Kong" Collins, Eric "Steakbellie" Livingston and Sean "Flash" Gordon will also compete in the Major League Eating contest, which has a $3,000 cash prize.
Flo Rida planned on chillin' at the Pool After Dark at Harrah's Atlantic City Friday night following a concert at Stockton College, but he ended up doing another show. R&B artist Iyaz was scheduled to perform at Harrah's, but his flight from the Bahamas was canceled.When Flo Rida arrived and heard what happened, the rapper hopped on stage and played four songs, then dove into the pool as DJ Louie DeVito kept the music going. Flo Rida sipped Moet Rose champagne and Grey Goose in his VIP cabana. And elsewhere in AC . . .Tennis great Venus Williams hosted the Caesars Tennis Classic after-party at Dusk inside Caesars, where Andy Roddick took the microphone and led the crowd in singing "Happy Birthday" to a fan. Roddick and Williams danced to DJ Sat-One's tunes..."American Idol" judge Kara DioGuardi, husband Mike McCuddy and friends partied at mur.mur inside the Borgata after her performance Saturday night at the hotel's Music Box theater. DioGuardi joined DJ Sky Nellor in the booth, where Nellor spun dance hits of songs DioGuardi helped write by artists Jason Derülo, Iyaz, Jim Jones, and Cobra Starship.
Click here to read more from our column in Tuesday's Daily News.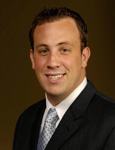 Craig Robinson didn't go on "The Bachelorette" to fall in love though he says he was open to the possibility. The Langhorne native just got back from Los Angeles where the ABC series was taped. Robinson, a personal injury lawyer with Weinstein, Schleifer and Kupersmith, says he just wanted "the experience of it. To have a good time," about going on the show. He says a friend of his applied for him online and he was very surprised to hear from casting agents.
"The hardest part was being out of contact, no cell phones, nothing, said Robinson who was allowed to call his parents on April 5, his 27th birthday. Robinson, a 2001 Neshaminy High graduate later went to Penn State and then Villanova for law school. "I'm excited to get back to work. I'm pretty happy with my regular life," Robinson said, though he certainly had a great time on the show and made some friends he will keep in touch with. "The Bachelorette" this season, starting May 24, is Ali Fedotowsky, a finalist on last season's "Bachelor."
"She was a really cool girl," said Robinson, who couldn't reveal how far he got on the show for fear of being sued by producers. Understandable.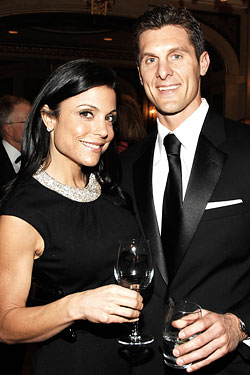 A very pregnant Bethenny Frankel, of Bravo's "The Real Housewives of New York City," and husband Jason Hoppy sat courtside at the Caesars Tennis Classic over the weekend in Atlantic City. Newlyweds Frankel and Hoppy, a real-estate agent, dined Friday at Buddakan inside the Pier Shops at Caesars. They're expecting their first child in June.
Click here to read more from our column in Monday's Daily News.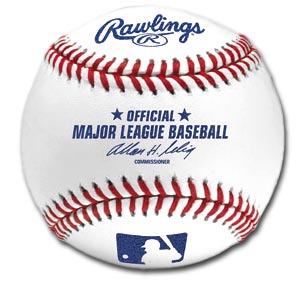 John DeBella is hoping that one again he can bring good luck to the Phillies and their balls.
Their baseballs.
At 8:30 this morning, the 102.9 WMGK morning host will supervise as West Lawn United Methodist Church Pastor Jeff Raffauf, the Rev. Joe Campellone, of Father Judge High School, and Rabbi Gregory Marx, of Congregation Beth Or, say a blessing over the baseballs that will be used in today's home opener.
The Pennsylvania Attorney General's office may have KO'd plans for Damon Feldman's next Celebrity Boxing event.

Feldman has been charged with six counts of staging events in the Philadelphia area without a valid promoter's license from the state athletic commission, and with fixing six bouts. Attorney General Tom Corbett said the six events Feldman's Celebrity Boxing Federation has put on in Philadelphia and Delaware County between Sept. 2008 and Dec. 2009 were all staged without him holding a valid Pennsylvania promoters license, in violation of the state's Boxing Act.

"The only thing that appears to be 'real' about any of these events is the money that went into Mr. Feldman's pocket and the media attention that he received," Corbett said in a written statement. "These so-called fights were staged without concern for the health and safety of the participants, a lack of proper medical care and with a total disregard for the professional standards of boxing in Pennsylvania.

"As if dangerous conditions and reckless mismatches were not enough, Feldman is accused of 'fixing' the outcome of many bouts," Corbett continued, "allegedly picking the winners and losers before any punches were even thrown."

"I classify myself as the WWE of boxing. The bottom line is I give formerly famous people the chance to step in the ring, they're not gonna kill each other. It's 100 percent entertainment," Feldman told us this afternoon, of his fights, which have featured Rodney King, Tanya Harding, Jose Canseco and Willie Aames, to name a few contestants.

"It's similar to sports entertainment that the WWE engages in. That's how Damon's promoted this for as long as I have been associated with him," said Feldman's attorney Bob Bush asked whether Feldman's fights were fixed.

When confronted by authorities in December, Feldman, 40, of Broomall, Delaware County, admitted that the fights were not sanctioned by the SAC, and that he didn't possess a valid promoter's license, according to the criminal complaint filed this week in Folcroft District Court in Delaware County. Feldman also said that the winners and losers were pre-determined in 95 percent of the bouts, the court documents state.

Corbett spokesman Nils Frederiksen declined to reveal to Daily News reporter William Bender which fights were fixed, but said that based on the advertising, "these were being held up as real fights."

"If you stage what you call a boxing match and hold it up as a boxing match, and then you rig it, you're guilty of a misdemeanor," Frederiksen said. "It's a crime, I don't care what you call it. You can't rig a fight in Pennsylvania."

Authorities say the investigation began when the families of slain Philadelphia police officers complained about the officers' names being used in association with the events.

"They were disturbed that their loved ones were being used for hyping these so-called boxing matches," Frederiksen told Bender.

Feldman is charged with six counts of staging prohibited competitions and six counts of rigging publicly exhibited contests, which are all first- degree misdemeanors. If convicted, each count is punishable by up to five years in prison and $10,000 fines. Feldman was arraigned Wednesday before Folcroft Magisterial District Judge Edward W. Christie and released on $50,000 unsecured bail. He faces premilinary hearing at 9:30 a.m. Wednesday.

As a condition of his bail, he is prohibited from staging any Celebrity Boxing matches in Pennsylvania.

"We are watching, and he knows that," Frederiksen said.

That means he's forbidden from staging the May 7 event at Club Polaris (460 N. 9th) that features porn starlet Gina Lynn against former tabloid reporter Kate Major, who is engaged to Lindsay Lohan's father Michael Lohan.
Michelle "Bombshell" McGee, one of the many mistresses of Sandra Bullock's husband Jesse James was to referee.

"I'm not canceling it, I'm just taking it somewhere else," said Feldman, hinting he may stage it in Delaware.

Feldman believes he's the victim of "What appears to be a personal vendetta" from Greg Sirb, executive director of the Pennsylvania Athletic Commission. Sirb boxed in two of Feldman's presumably unclicensed events in 2002 and 2003. According to Feldman, Sirb asked Feldman if he could take on Danny Bonaduce when the 94 WYSP DJ first boxed for Feldman in January 2008. When Feldman chose Justin "Justice" Scheman, then of Wired 96.5, as Bonaduce's opponent instead, he says Sirb then began to closely monitor his events.

"Damon has applied for a license numerous times and it seems that Mr. Sirb made it more challenging for him to get a license," Bush said yesterday.

Reached on his cell phone Friday afternoon, Sirb said he had "No comment at all concerning anything to do with Damon Feldman." Asked directly whether he had asked to be Bonaduce's opponent, Sirb repeated "No comment."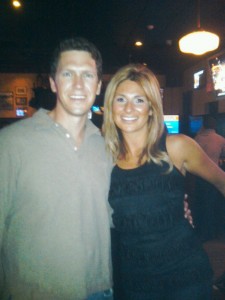 The forecast is calling for an August wedding for NBC10 meteorologist Dave Warren and real estate agent Alison Frick. The Havertown raised Warren, 35, recently proposed to the Blue Bell born Frick, 32, at P.F. Chang's in Plymouth Meeting, the site of their first date in January 2009. They were introduced by Frick's sister, according to Laura Nachman, who first reported the engagement. They plan a small ceremony near his parents house in North Carolina.